May 19, 2016 11.11 am
This story is over 89 months old
Lincoln talents invited to audition for castle show for 100th anniversary of the tank
Audition room doors will open this weekend to find the stars of a new BBC show to be staged on Steep Hill and at Lincoln Castle on Friday, July 15 and Saturday, July 16. The BBC Radio Lincolnshire team behind the viral Lip Dub Lincoln music video will put on Green Fields Beyond, an open air community drama…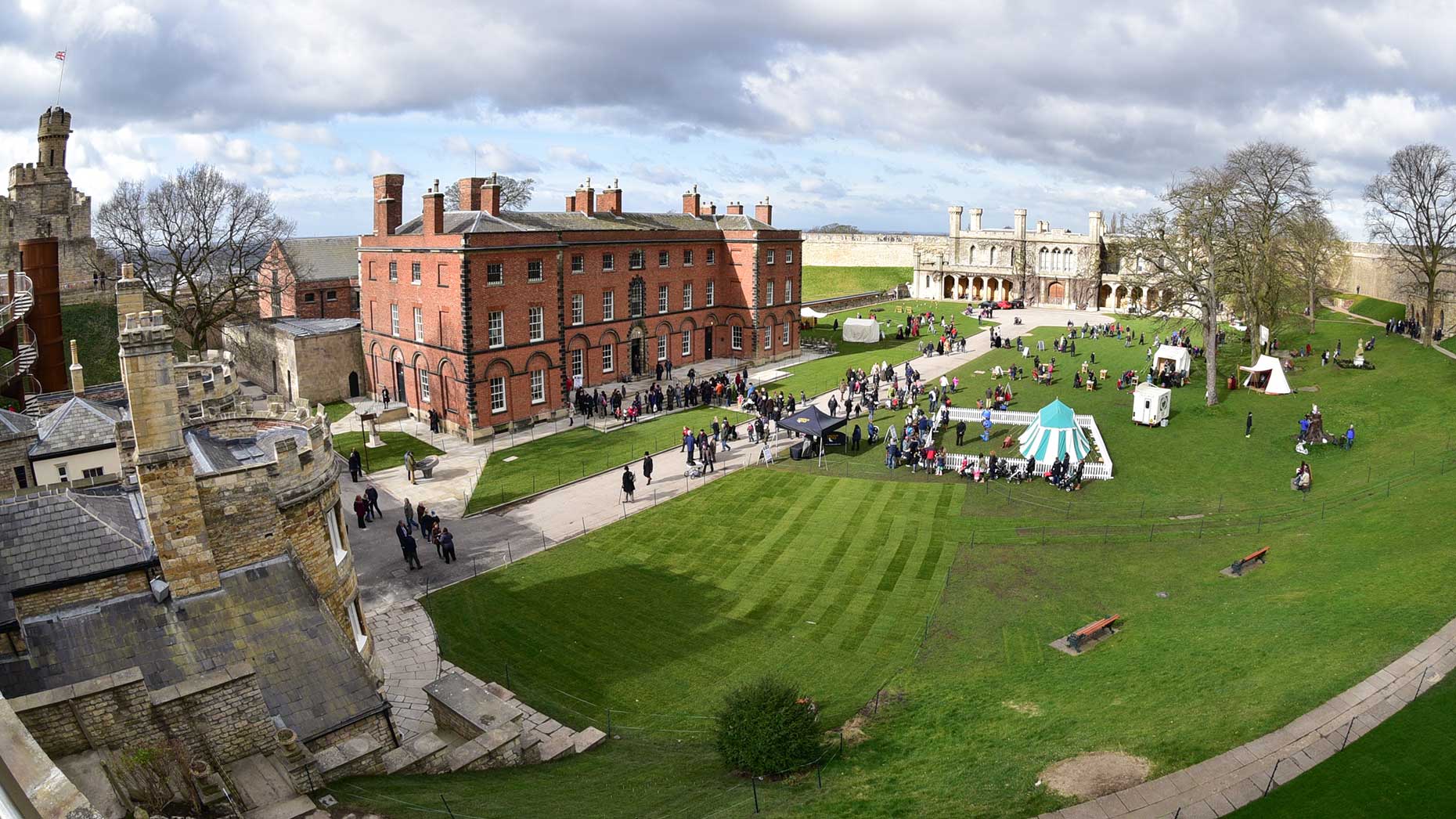 Audition room doors will open this weekend to find the stars of a new BBC show to be staged on Steep Hill and at Lincoln Castle on Friday, July 15 and Saturday, July 16.
The BBC Radio Lincolnshire team behind the viral Lip Dub Lincoln music video will put on Green Fields Beyond, an open air community drama which tells the story of the Lincoln team behind the first tank.
The show forms part of Lincoln 16, which will involve dramatic processions through the city with Rosa Productions.
Local people are being invited to portray the men and women behind the tank's creation 100 years ago this year.
The team are looking for new talent – young people age 16 to 30 to play the part of munitionettes and soldiers, and men and women of all ages to help us recreate Lincoln in 1916 in the live musical event.
Auditions will taking place at St Mary Le Wigford church near Lincoln railways station and people are encouraged to stop by even if it's just for a chat.
The timings are:
Saturday, May 21
1pm – 5pm: Leading and solo roles casting
Sunday, May 22
10am – 1pm: Music session for soloists and group singing
2pm – 5pm: Music groups open meeting
Already over 100 individuals and numerous community groups have expressed an interest following an introductory meeting earlier in the year.
BBC Radio Lincolnshire Editor Charlie Partridge said: "If you can sing, act or would just like to take part in the crowd scenes, we'd love to see you this on Saturday afternoon or Sunday.
"This weekend the focus will be on singing auditions, individual acting auditions and taking part in choir and music, but you are also welcome to drop by if you are just interested in taking part."
Local Producer Simon Hollingworth said: "This is a huge and ambitious project but also a very important one for our city. I am very confident that anyone who chooses to get involved will find it both rewarding and uplifting and I would urge anyone who is reading this who feels even a little bit curious, to get in touch with us and come and join us for part of our audition weekends."
The creative team includes award winning scriptwriter Louise Page, TV and film composer Nick Bicât and international carnival company Shademakers.
For more information, people can phone 01522 511411 or email [email protected]