In pictures: Lincoln Beer Festival 2016
Beer connoisseurs from across the country have been sampling up to 100 different real ales at the 2016 Lincoln Beer Festival. The festival, organised and staffed by unpaid volunteers from the Lincoln branch of the Campaign for Real Ale (CAMRA), runs until Saturday, May 28 at the Drill Hall. This year's event commemorates 100 years since…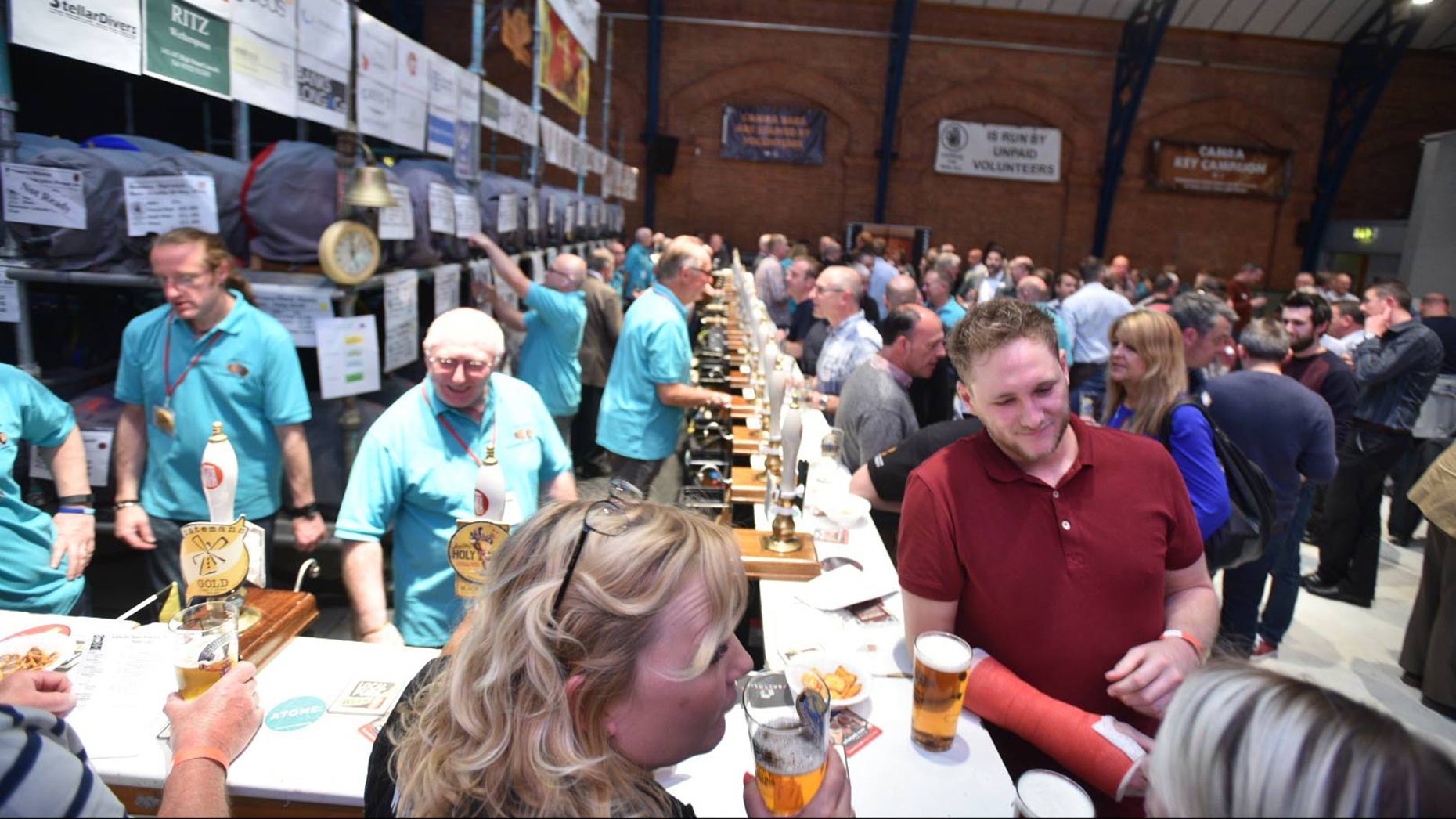 Beer connoisseurs from across the country have been sampling up to 100 different real ales at the 2016 Lincoln Beer Festival.
The festival, organised and staffed by unpaid volunteers from the Lincoln branch of the Campaign for Real Ale (CAMRA), runs until Saturday, May 28 at the Drill Hall.
This year's event commemorates 100 years since the first operational use of the tank, during the First World War.
The Tank Mark 1 was based on 'Little Willie' (The Lincoln Machine) which was built at William Foster and Company of Lincoln.
To mark the anniversary, special tank-themed beers have been produced by Cathedral Heights Brewery at Bracebridge Heath, Grantham's Newby Wyke Brewery, and Pheasantry Brewery at East Markham.
The 2015 festival saw around 3,500 customers attracted to the event, travelling to Lincoln from all across the country.
Festival organiser Wendy Margetts said: "From humble beginnings in the late 1970s, the Lincoln Beer Festival has grown to become a major event in the city's social calendar.
"We attract a really wide range of customers and there's always a great party atmosphere."
---
The opening times for the festival are:
Friday, May 27:
Saturday, May 28: