Planning committee to decide on revised Lincoln Transport Hub proposals
Updated plans for the long-awaited Lincoln Transport Hub will be considered by councillors on City of Lincoln Council's planning committee next week. Leading City of Lincoln councillors approved the latest changes to the £30 million scheme in March 2016. Now, councillors on the council's planning committee will vote on the plans at a meeting on…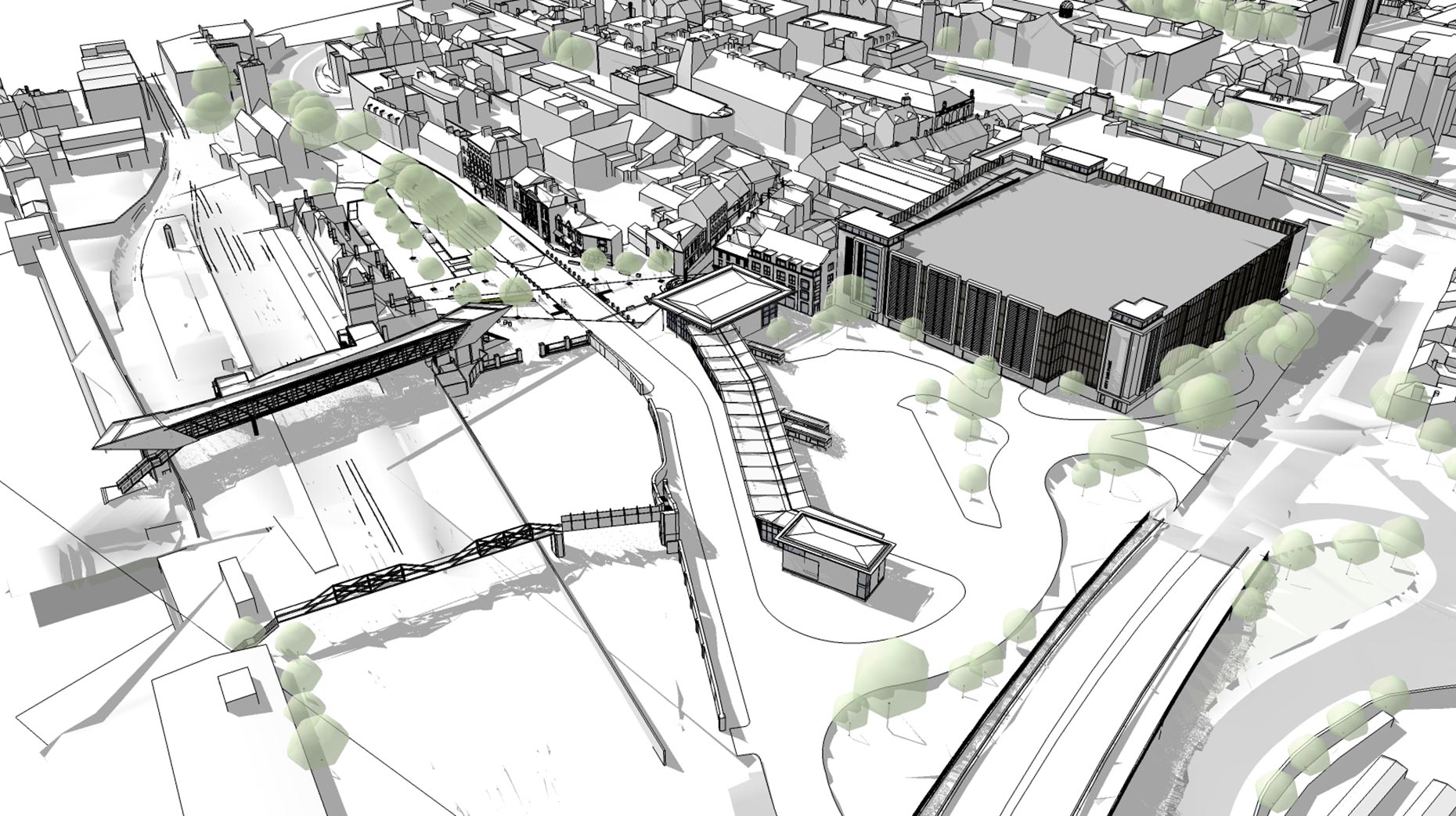 Updated plans for the long-awaited Lincoln Transport Hub will be considered by councillors on City of Lincoln Council's planning committee next week.
Leading City of Lincoln councillors approved the latest changes to the £30 million scheme in March 2016.
Now, councillors on the council's planning committee will vote on the plans at a meeting on May 25.
The council has said that the scheme will provide a state-of-the-art bus station and 1,000-space multi-storey car park in the city centre, along with improvements to Lincoln Central railway station and the creation of a pedestrianised plaza in St Mary's Street, connecting the bus and rail stations.
The project was split into two phases in January 2016, to allow the bus station, car park and shops to be built first.
The first phase, which no longer includes a dual-purpose footbridge, would begin earlier than anticipated and construction could be complete by the end of next year.
Phase two of the project would see a footbridge over the railway linking Tentercroft Street to Lincoln city centre constructed.
Planning permission is also sought for a temporary bus station based at Tentercroft Street, which would be in place for 18 months.
The temporary bus station would operate from August 2016 to allow the new bus station and car park to be constructed, ready for opening by the beginning of October 2017.
If the plans are approved, car parking spaces will be lost from Tentercroft Street from June, while Thornbridge, Sincil Street and the St Mary's Street NCP car parks will close in September this year.