June 28, 2016 10.59 am
This story is over 89 months old
Eight foot long boa constrictor rescued from gas fire in Lincolnshire home
Gainsborough Fire and Rescue were called out on Tuesday, June 28 to rescue an eight foot long snake which was stuck in a gas fire. The boa constrictor, which was a pet at the home on Wall Street, Gainsborough had slithered into the gas fire and had become stuck. Firefighters were aware of the trapped…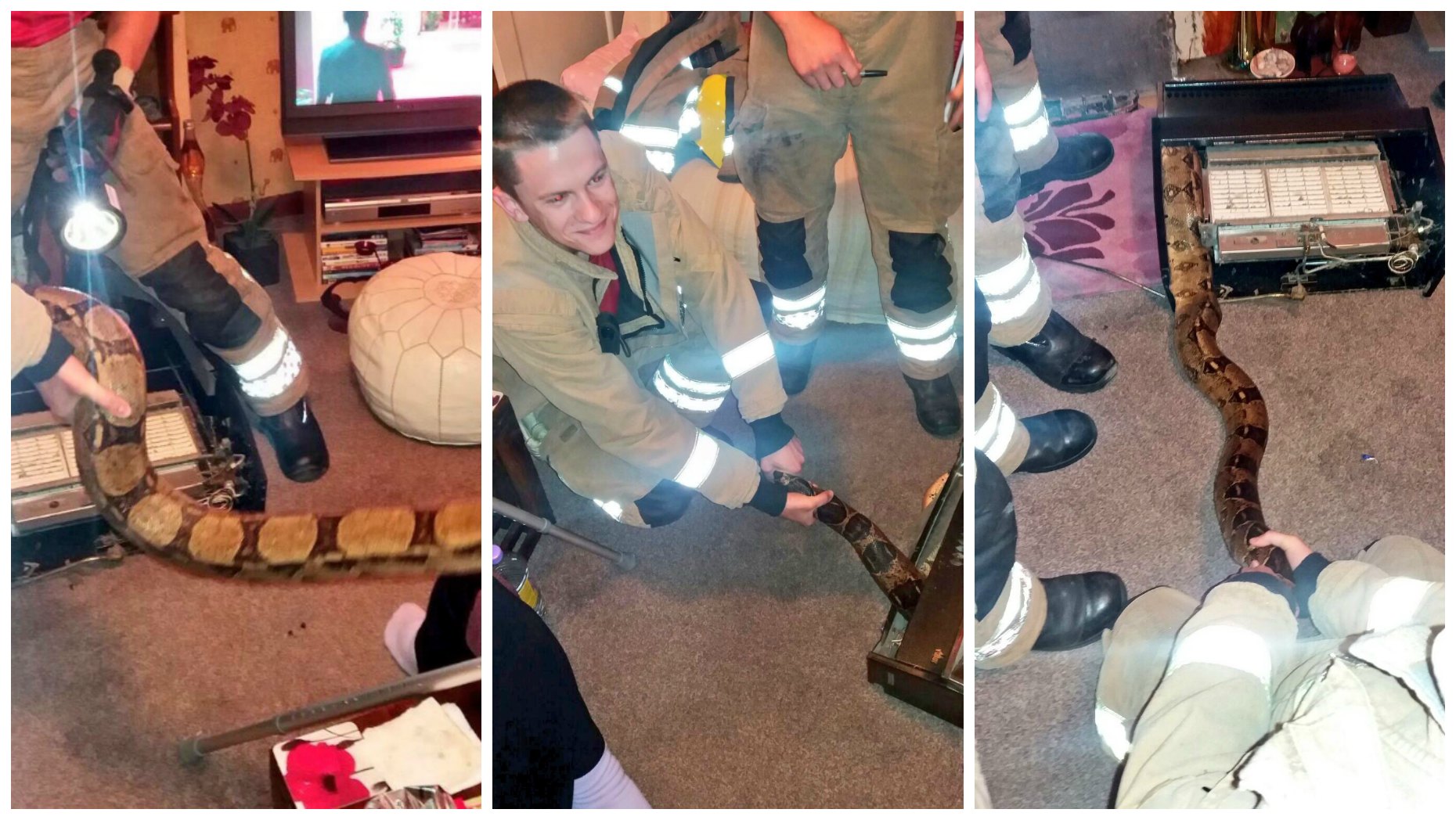 Gainsborough Fire and Rescue were called out on Tuesday, June 28 to rescue an eight foot long snake which was stuck in a gas fire.
The boa constrictor, which was a pet at the home on Wall Street, Gainsborough had slithered into the gas fire and had become stuck.
Firefighters were aware of the trapped animal when called, but did not anticipate the snake to be trapped within the fire system itself.
Dave Brierley, Crew Manager for Gainsborough Fire and Rescue told The Lincolnite: "We were alerted to an animal rescue this morning.
"We knew there was a boa constrictor trapped in the fire and thought we would have to coax it out from behind the fire.
"The snake had actually crawled into the fire system and was stuck in parts of the fire. To free the animal we had to take the fire to bits.
"It was a shock to see a snake like that, it was a little bit intimidating and we had to work out if it was poisonous before handling it."