Banking fines fund vital first aid lessons for North Hykeham students
Fines from the Libor banking scandal have funded first aid lessons at a Lincolnshire school, giving pupils the opportunity to learn vital life saving skills. First aid charity St John Ambulance has used funding distributed by the government to teach skills such as CPR, bandaging and how to save someone from choking to children at…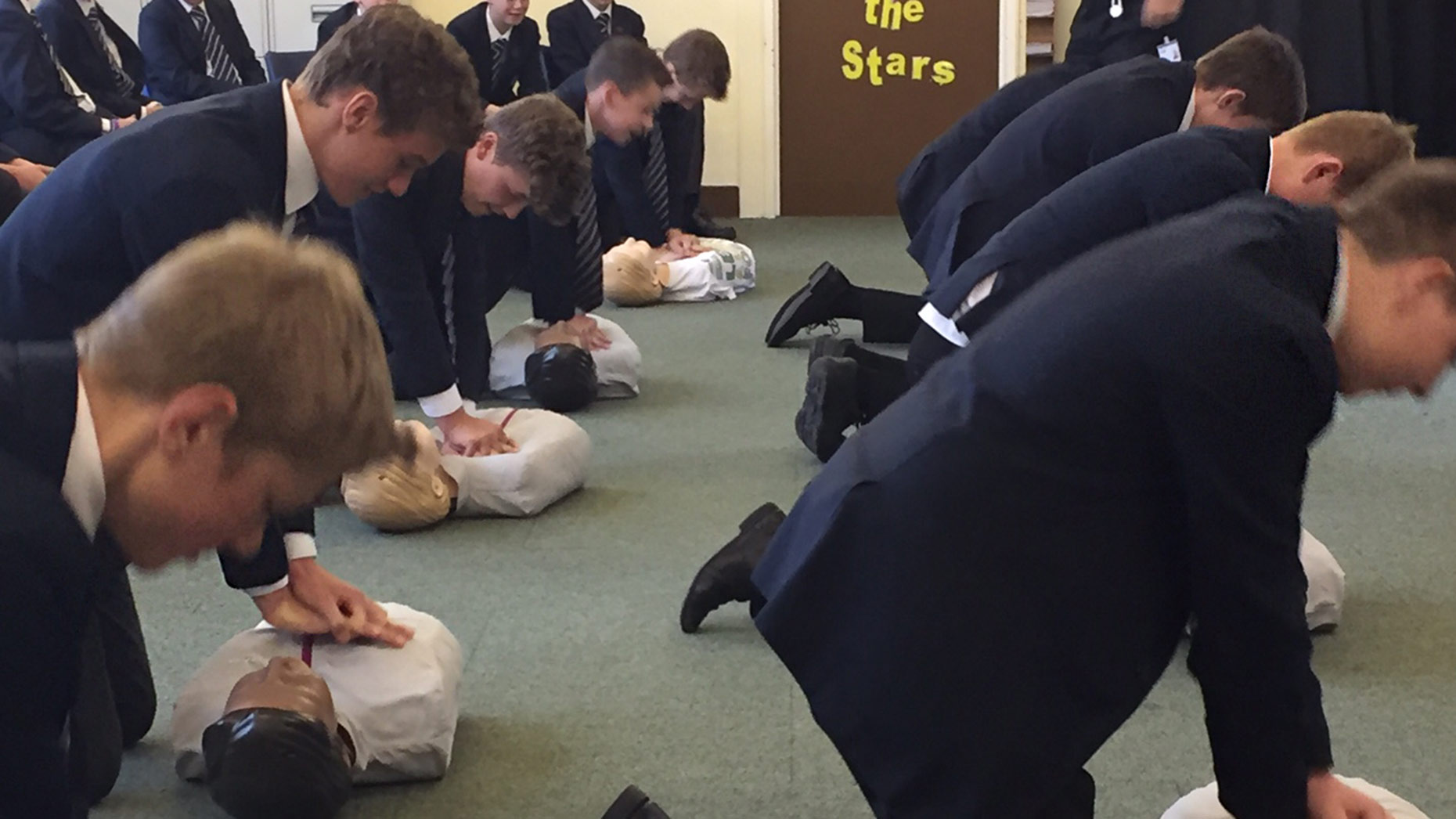 Fines from the Libor banking scandal have funded first aid lessons at a Lincolnshire school, giving pupils the opportunity to learn vital life saving skills.
First aid charity St John Ambulance has used funding distributed by the government to teach skills such as CPR, bandaging and how to save someone from choking to children at Sir Robert Pattinson Academy.
Around 120 Year 8 pupils at the North Hykeham school joined in a first aid taster session run by the charity and learned how to perform CPR on practice dummies.
St John Ambulance was awarded £650,000 to use nationally as part of a £10 million fund for uniformed groups, raised from fines levied on banks for manipulating the Libor rate.
Headteacher Helen Renard said: "Young people are really receptive to learning these vital first aid skills that are also a fantastic way to build confidence.
"Most importantly, we're equipping our students to potentially save somebody's life in the future."
St John Ambulance Training and Community Projects Regional Manager Carl Makins said: "Nothing is more important to us than young people learning the skills to save a life so we're delighted this funding is helping us carry out this work."