Flash flooding in Lincoln as weather warnings continue
Flash flooding is causing traffic chaos in Lincoln and surrounding villages as weather warnings are extended across Lincolnshire. Matthew Lee contacted The Lincolnite after Caroline Road in Metheringham was hit by flash flooding at around 2.30pm on Wednesday, June 15. He said: "My car almost got caught up driving through. It was quite dangerous." Please…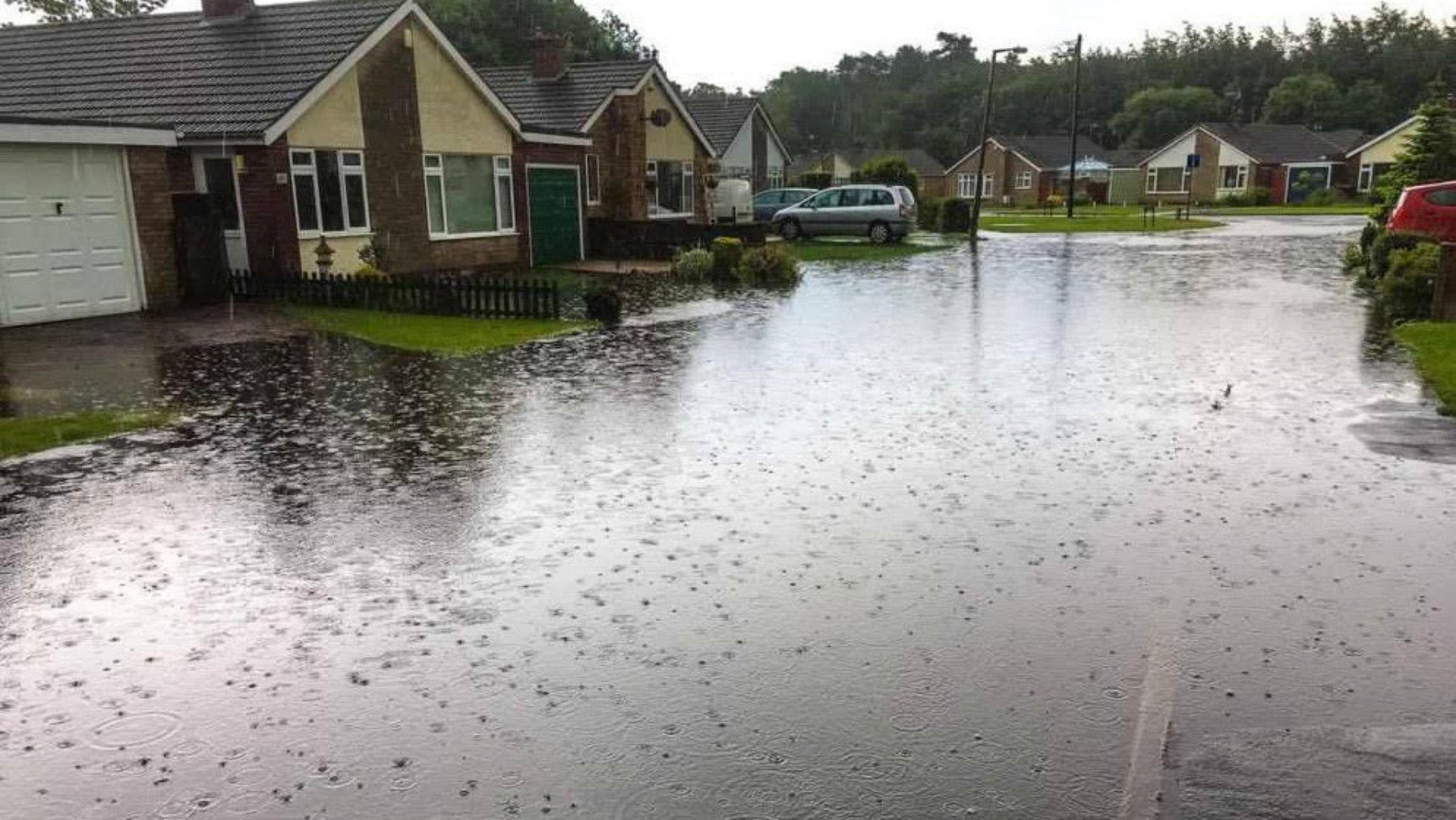 Flash flooding is causing traffic chaos in Lincoln and surrounding villages as weather warnings are extended across Lincolnshire.
Matthew Lee contacted The Lincolnite after Caroline Road in Metheringham was hit by flash flooding at around 2.30pm on Wednesday, June 15.
He said: "My car almost got caught up driving through. It was quite dangerous."
Please don't chance your safety or ours. It might be deeper than you think, 20 mins on a different route is quicker! pic.twitter.com/XetvWSdPVb

— LincsPolice Specials (@LincsSpecials) June 15, 2016
With a yellow weather warning in place today from the Met Office suggesting scattered heavy, thundery showers and possible localised flooding, Lincolnshire Fire and Rescue is reminding people to take care when they travel.
Crews attended over 20 incidents in the county in the last 24 hours, including two flooded homes.
Spencer Creek, technical response manager at Lincolnshire Fire and Rescue said: "As we've seen flooding is unpredictable and doesn't always happen when you are at home or even when you're awake, it's important you follow a few simple steps to be prepared and to keep you safe.
"Talk to your family or employees about where you will go if your house or business is affected by flooding and how to contact each other in an emergency.
"Make a list of all your important contacts and keep it handy. Put them into your phone and include contacts for your insurance company.
"When driving never drive into flood water however shallow it might seem – the water can hide dangers like debris and blown manhole covers and can rise quickly, stalling your engine and trapping you in fast flowing flood waters.
"It is better to take another route or wait until it recedes rather than risk your life and have your vehicle written off by being flooded."
For more advice and ideas on keeping safe in floods, visit the website.