June 29, 2016 1.44 pm
This story is over 89 months old
Four legged police recruits melting hearts across Lincolnshire
Remember Olly, the newest and fluffiest recruit at Lincolnshire Police? Besides delighting animal lovers with angelic photographs, the eleven-week-old German Shepherd is progressing with his training – alongside three other four-legged friends. Four new police dogs across the four forces of Leicestershire, Nottinghamshire, Lincolnshire and Northamptonshire are in training to help protect residents and bring criminals…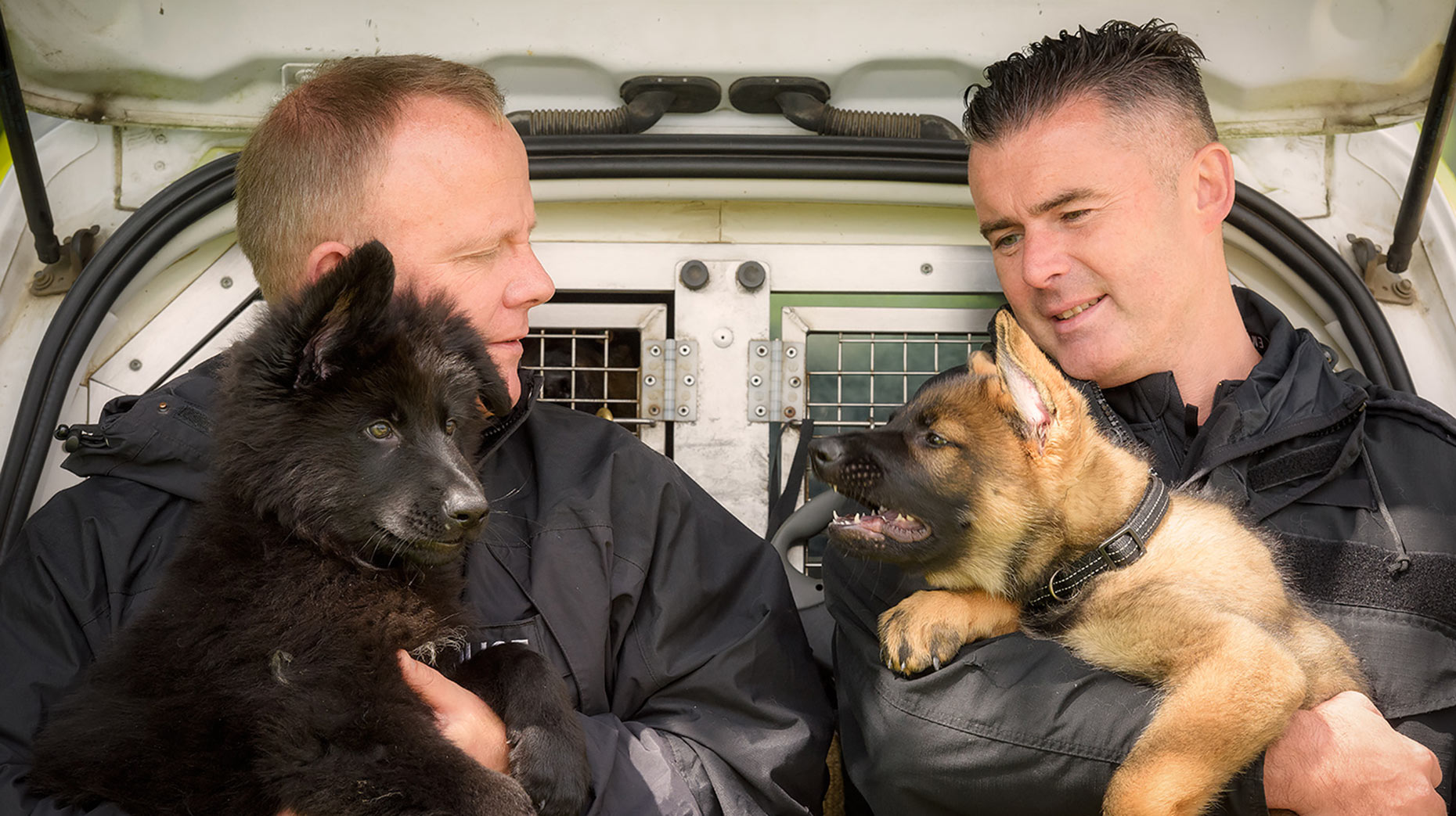 Remember Olly, the newest and fluffiest recruit at Lincolnshire Police? Besides delighting animal lovers with angelic photographs, the eleven-week-old German Shepherd is progressing with his training – alongside three other four-legged friends.
Four new police dogs across the four forces of Leicestershire, Nottinghamshire, Lincolnshire and Northamptonshire are in training to help protect residents and bring criminals to justice.
The East Midlands Operational Support Service (EMOpSS) has recruited the four new trainee police puppies called Riggs, Lionel, Olly and Mac.
Olly has already gained fame across Lincolnshire after his first appearance in the media. 
Riggs and Lionel, who are 18 week old Dutch Herders, will be based with PC 2724 Mark Haywood and PC 2029 Stu Hazard in Nottinghamshire; eleven week old Olly, a German Shepherd, will be based with his handler PC 1108 Jon Peacock in Lincolnshire and his brother, Mac, has a Northamptonshire handler – PC 0757 Ian McDonald. They will, however, work across all four forces of the EMOpSS collaboration during their working career.
They are all general purpose police dogs who will be trained to work in a variety of conditions including searching for suspects or missing people, locating dropped or hidden objects and chasing suspects and detaining them.
This week they were brought together for a puppy training day in Nottinghamshire where they did some basic tracking exercises in the morning and spent the afternoon at White Post Farm for environmental and 'socialisation' training – getting used to lots of people and other animals.
Inspector Annie Reavley from the EMOpSS Dog Unit, said; "We are delighted that four new trainee puppies have joined the East Midlands Operational Support Service.
"Working as a four force team we've been able to take the best training practices from each force and use them to train our own puppies.
"Some forces were training their own puppies others would only take dogs once they were 12 months old. There are pros and cons to both systems but taking these dogs on from such a young age means we know all their strengths and weaknesses from the very beginning which does mean they will receive the best possible training tailored to their individual personalities.
"Once their training is complete they will work across the East Midlands helping to find missing people, detain violent offenders or recover vital evidence.
"The puppies really wowed the visitors at the farm park and were happy to be stroked by lots of children and adults. They were introduced to all the animals at the farm to get used to the smells and noise.
"They were curious but not anxious indicating that they should become confident dogs who will be able to work in challenging environments."