Lincolnshire heroes awarded for bravery in series of dramatic rescues
Quick-thinking police officers and members of the public were awarded for their bravery at the annual Lincolnshire Police Awards Ceremony on Thursday, June 9. From dramatic river rescues to heroic actions in the face of serious incidents, many were praised by Lincolnshire Police's Chief Constable Neil Rhodes for their exemplary efforts. Support staff, special constabulary officers…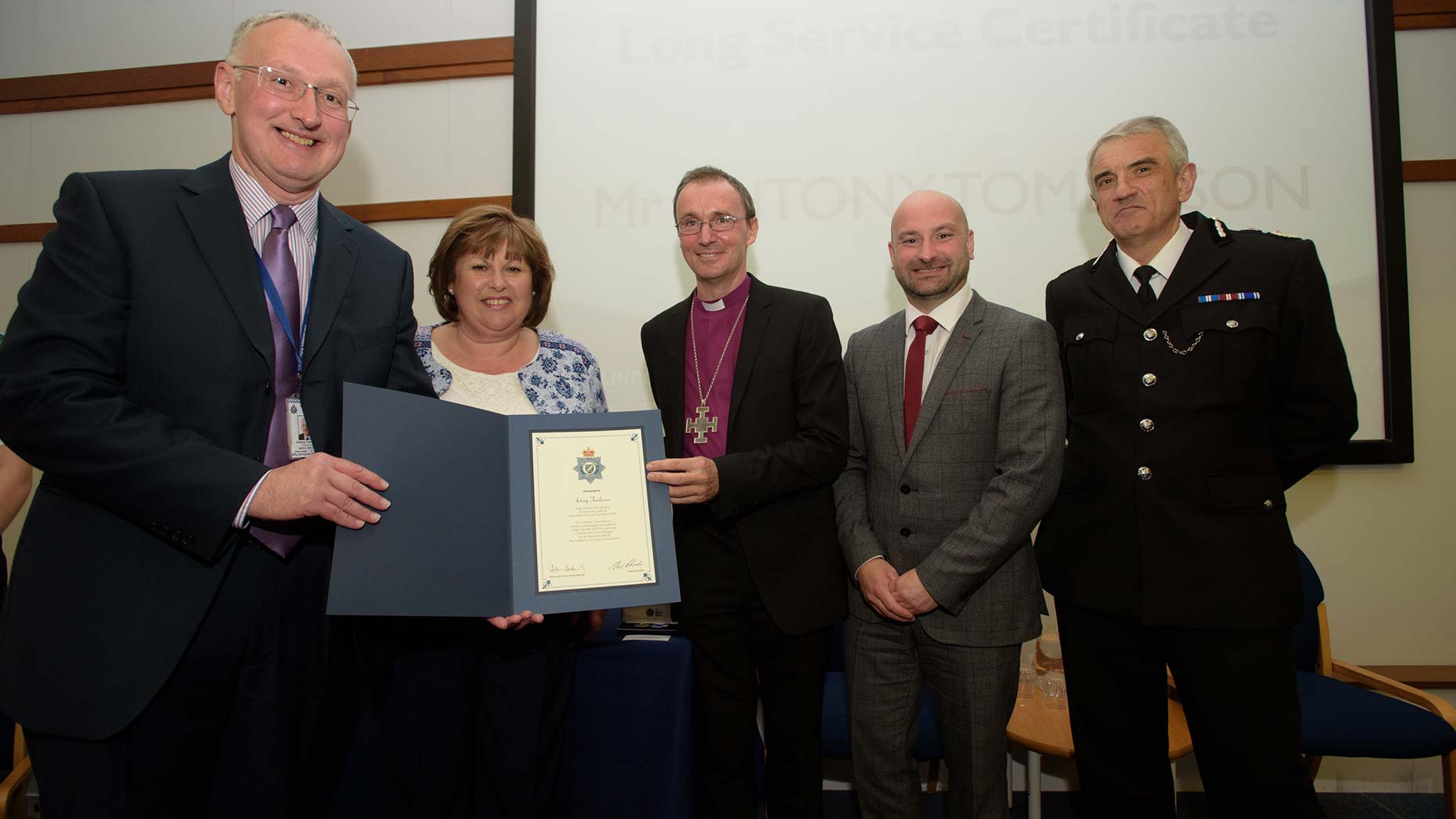 Quick-thinking police officers and members of the public were awarded for their bravery at the annual Lincolnshire Police Awards Ceremony on Thursday, June 9.
From dramatic river rescues to heroic actions in the face of serious incidents, many were praised by Lincolnshire Police's Chief Constable Neil Rhodes for their exemplary efforts.
Support staff, special constabulary officers and police officers also received good conduct medals and certificates for long service.
Among those commended for their bravery was 17-year-old George Wilson, who helped an elderly couple who were trapped in their vehicle after a crash on the A17 at Fullbeck in December 2014.
The car had been turned onto its side and George had reassured the couple and supported the woman, who was hanging by her seatbelt, until paramedics arrived on scene.
Two Royal Humane Society Parchments and Certificates were presented at the ceremony.
One was for PCSO Barnaby Prince, who had convinced a man who had doused himself in petrol and was threatening to set himself alight to hand over the lighter and petrol can.
After being alerted by Lincolnshire Fire and Rescue that the man was in a caravan and making threats Barnaby used his local knowledge to locate him, arriving first on the scene and convincing the man to leave the caravan.
The other went to former PCSO Michael Cobley for saving a man who had fallen into a deep water-filled dyke and was unresponsive.
Constable Richard Jones received a Certificate of Chief Constable's Commendation for saving a woman who has existed an ambulance in Grimsby and climbed over railings into the river.
He had tried to rescue her using his jacket and she was successfully recovered, detained under the Mental Health Act and put into care.
Chief Constable Neil Rhodes said at the ceremony: "We often refer to ourselves as a family force and tonight of all nights is an opportunity to say thank you to the families of our officers, members of staff and also our volunteers.
"Policing is a tremendous career. But it is a career where you absolutely do need the support of your family.
"A police career is not an easy career, but it's a rewarding and worthwhile career and we're here tonight to celebrate many years of your proud police service and some exceptional police service."