June 21, 2016 8.36 am
This story is over 66 months old
Mail order lean meat delivery service opens in Lincoln
New mail delivery health food business LincsPowerFoods has launched in Lincoln with a focus on supporting local produce. As a special offer to The Lincolnite readers, LincsPowerFoods is offering a 10% discount on products until July 3 with the code 'POWERFOODS'. Being keen on health and fitness, Dave Rose-Allen realised there was a gap in…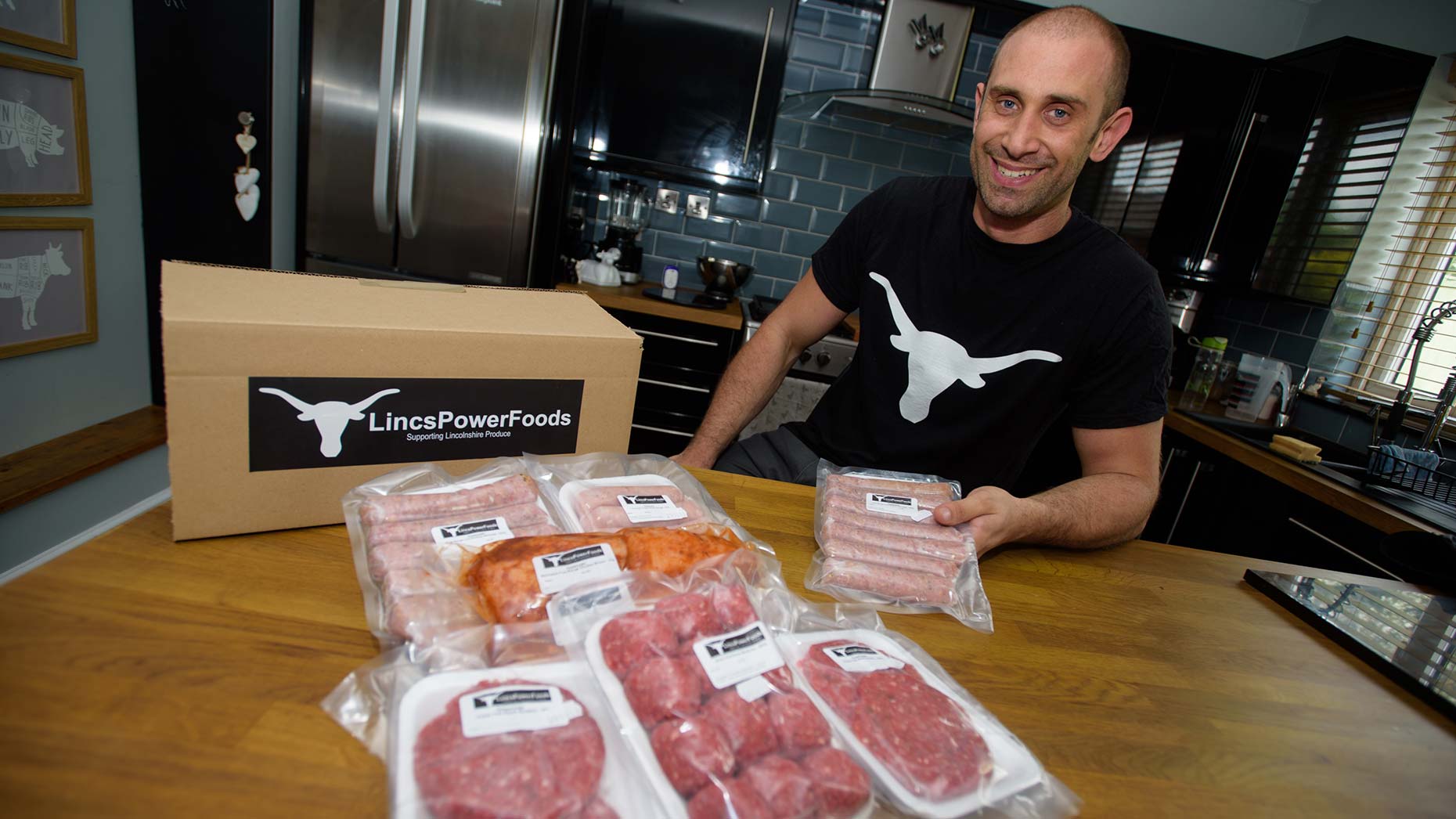 New mail delivery health food business LincsPowerFoods has launched in Lincoln with a focus on supporting local produce.
As a special offer to The Lincolnite readers, LincsPowerFoods is offering a 10% discount on products until July 3 with the code 'POWERFOODS'.
Being keen on health and fitness, Dave Rose-Allen realised there was a gap in the market for locally produced lean meat after seeing how high in fat, salt and sugar meat could be from several mainstream retailers.
Dave said: "In modern day society we have a huge problem with obesity and it isn't helped by the fact that most meat products are full of fat. I was also disappointed to find that most items in the supermarkets are not even sourced from within Lincolnshire!"
The entrepreneur will be selling packs of lean meat, including chicken, turkey, beef and pork sourced from Lincolnshire farms, handled and prepared in Lincoln. The meat is sugar, salt and gluten free and made fresh to order.
Keen to prove that it is possible to set up a business without a huge investment, Dave has invested a huge amount of time and around £1,000 of his own money. He has also created his own website using his background in IT.
"I have completed all marketing myself and have sponsored a local strongman event out of my own pocket. My current business model is based on supporting the local economy. For this reason I have a supplier contract with a local butcher who acts as my silent supplier," Dave continued.
"Basing ourselves online allows us to keep our prices low. Our product is aimed at anyone who is looking at healthy options without them being boring or plain.
"For example, we offer chicken and turkey sausages, burgers and meatballs in three different flavours that will not ruin or compromise any diet because they are flavoured using only herbs and spices.
"I also think we will have a market for people who want to eat local produce or who simply want to reduce fat. All of our produce is trimmed of excess fat before it is weighed. This not only reduces the fat content but also provides better value for the customer.
"It's all very exciting and I'm really proud to be able to say that I have got to this point without any financial help or backing.
"I have worked every hour under the sun to get this idea off the ground and it doesn't feel like work. I'm passionate about what I'm doing and I'm also immensely proud when i see people walking away with my product or promoting it on social media."
---
For more business news from across Lincolnshire delivered in your inbox every Friday, subscribe to the Lincolnshire Business magazine.