Overnight closure of A46 southbound near Lincoln for resurfacing
A busy section of the A46 dual carriageway south of Lincoln will be closed overnight for the remainder of this week for resurfacing work. The A46 southbound between Pennells and the Halfway House roundabout will be shut between 8pm and 6am until Friday, June 17. Delays are likely in the area and surrounding routes as…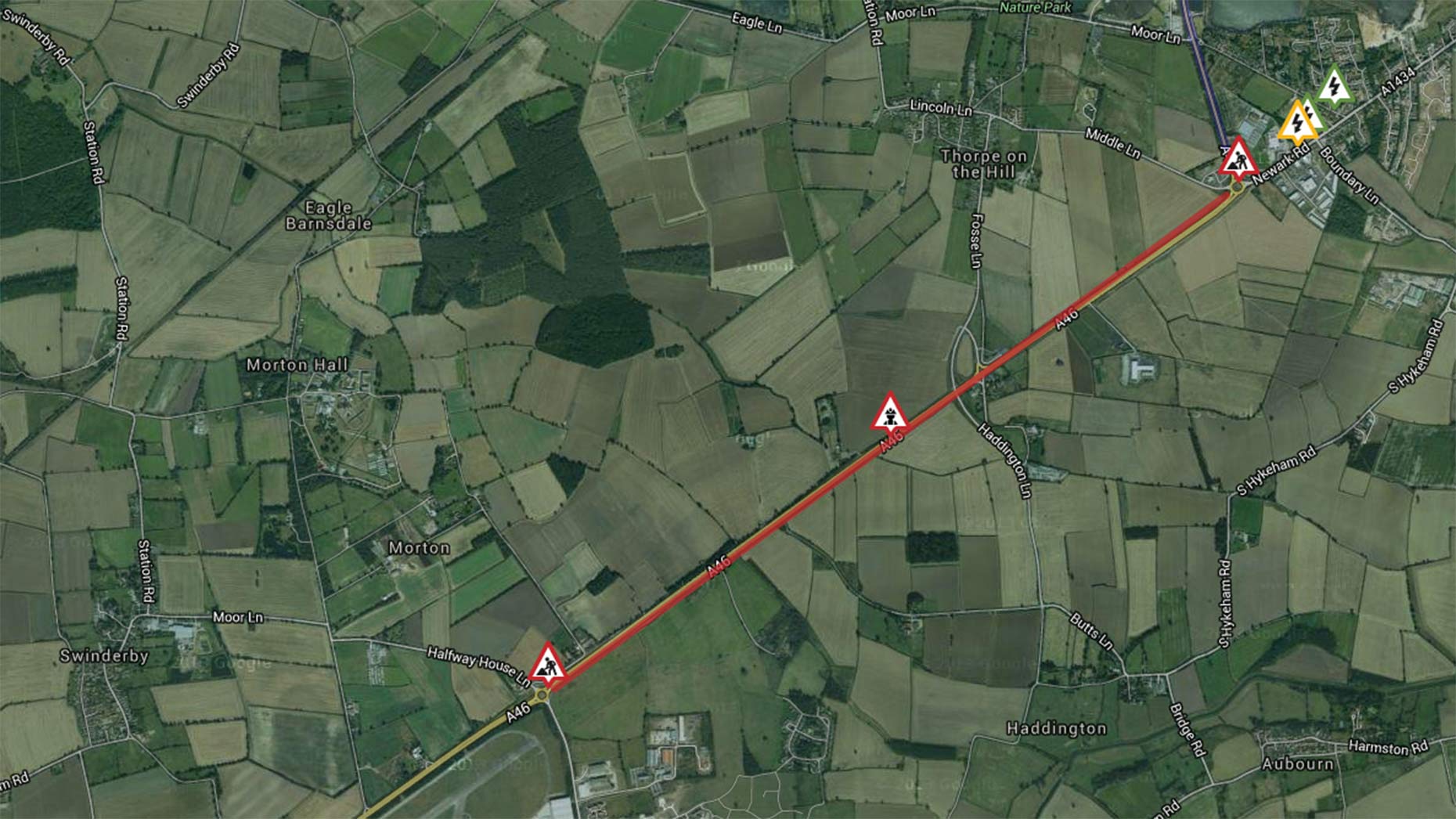 A busy section of the A46 dual carriageway south of Lincoln will be closed overnight for the remainder of this week for resurfacing work.
The A46 southbound between Pennells and the Halfway House roundabout will be shut between 8pm and 6am until Friday, June 17.
Delays are likely in the area and surrounding routes as traffic is diverted into nearby villages.
Diversions will take motorists through Thorpe-on-the-Hill and back onto the A46 at Swinderby.