June 21, 2016 4.25 pm
This story is over 66 months old
Permission sought for houses on Lincoln brownfield site for third time
Developers are hoping proposals for nine terraced houses off Motherby Lane in Lincoln will be given approval for a third time as the construction deadline looms. City of Lincoln Council will consider plans for eight three-storey terraced houses on land in between Victoria Street and Motherby Hill and one two-storey terrace adjacent to 41 Victoria Street next week.…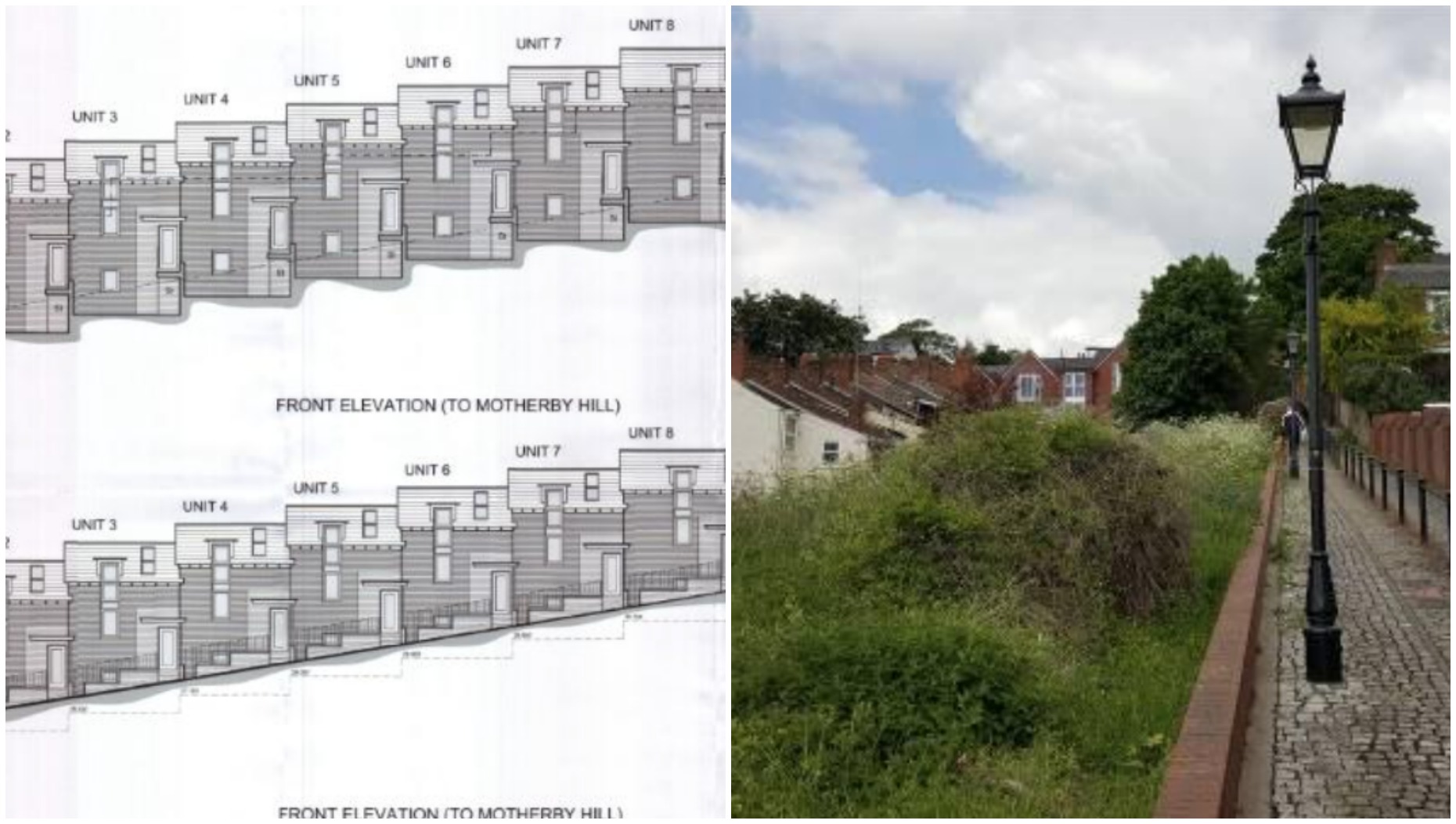 Developers are hoping proposals for nine terraced houses off Motherby Lane in Lincoln will be given approval for a third time as the construction deadline looms.
City of Lincoln Council will consider plans for eight three-storey terraced houses on land in between Victoria Street and Motherby Hill and one two-storey terrace adjacent to 41 Victoria Street next week.
The site is currently vacant and overgrown, but was previously occupied by a row of terraces which were demolished in the 1960s.
Almost exactly the same application was submitted and approved by the council in 2006 and 2013 and has been submitted again due to the latter application expiring on July 23.
Some seven objections have been received by residents of Victoria Street and joining areas, many of whom highlighted concerns about parking issues in the area being exacerbated by the development.
Others claimed the buildings would be overbearing and too "dominant" on the surrounding properties.
Despite the proposals currently having planning permission, the council's planning committee will be advised to approve the application once again at its meeting on June 29.