Police officer who prevented horror crash in line for bravery award
A heroic Lincolnshire Police officer whose quick reactions averted a highway disaster has been nominated for a Police Bravery Award. Lincolnshire constable Danielle Crompton rescued a driver was who was having a seizure at the wheel, avoiding a potentially serious crash and loss of life. Danielle had been driving a colleague and a passenger to…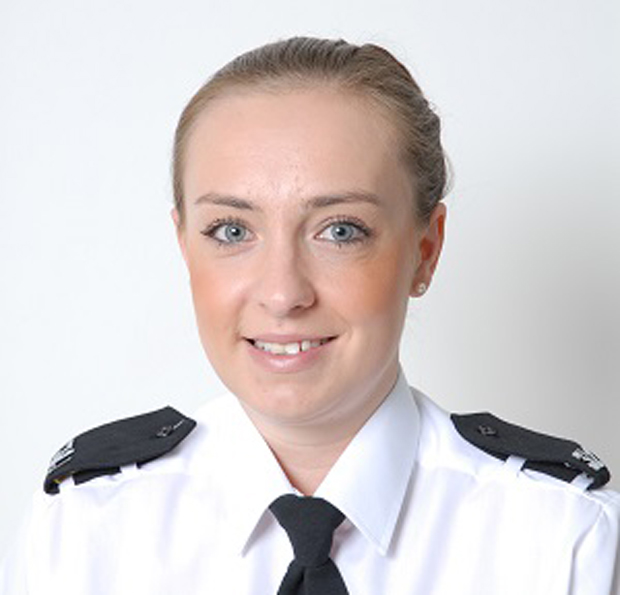 A heroic Lincolnshire Police officer whose quick reactions averted a highway disaster has been nominated for a Police Bravery Award.
Lincolnshire constable Danielle Crompton rescued a driver was who was having a seizure at the wheel, avoiding a potentially serious crash and loss of life.
Danielle had been driving a colleague and a passenger to the hospital in Lincoln in July 2015 on the A46, a 70mph road, when an Audi overtook the police car.
She noticed that the driver was leant back in his seat, head tilted back, and appeared to be suffering some sort of medical problem.
The Audi hit the central reservation and continued to drive along at high speed, and the officer believed that the driver's foot was on the accelerator while he was unconscious.
Fearing for the safety of other road users, the officer began following the Audi. It was 6.45pm, the roads were busy and with the vehicle racing towards a junction with a roundabout, PC Compton made a decision to intervene.
She drove the police car level with the Audi, and used her car to wedge the Audi against the central reservation, drawing both vehicles to a controlled halt. The cars sustained damaged, but no injuries occurred.
The driver of the car regained consciousness after being pulled from the car by officers. Other officers who attended the scene believed a major incident had been averted, through the actions of PC Crompton, who had been an officer less than a year at the time.
Her brave actions will be recognised at the 21st Police Bravery Awards on July 14. The awards, sponsored by Police Mutual, honour and recognise police officers who performed outstanding acts of bravery while on or off duty.
Jon Hassall, chairman of the Lincolnshire Police Federation, said: "PC Crompton took a huge risk on this evening.
"The Audi could have careered out of control, across a dual carriageway and, had she not acted, would have ploughed into stationary traffic.
"This is a fine example of the extraordinary acts of bravery that police officers carry out every day and every night. The actions of PC Danielle Crompton were exceptional, and such bravery deserves recognition."
Stephen Mann, CEO of Police Mutual, said: "This year marks the 21st anniversary of the Police Bravery Awards and the eighth consecutive year that Police Mutual has sponsored them.
"We are proud to continue our support for such an inspirational event in the policing calendar and to be able to show our respect for the exceptional courage shown by police officers who risk their lives every day to protect the public."
PC Danielle Crompton was awarded a Chief Constable's Commendation in 2015.