July 26, 2016 4.58 pm
This story is over 88 months old
£15m revamp of Lincolnshire's emergency services given go-ahead
Lincolnshire Police and Crime Commissioner Marc Jones has given his approval to a £15 million project which would see fire and rescue services, the county's police force and ambulances operating from one joint emergency campus in Lincoln. The blue light collaboration proposal was put forward by Lincolnshire Police, Lincolnshire Fire and Rescue, East Midlands Ambulance…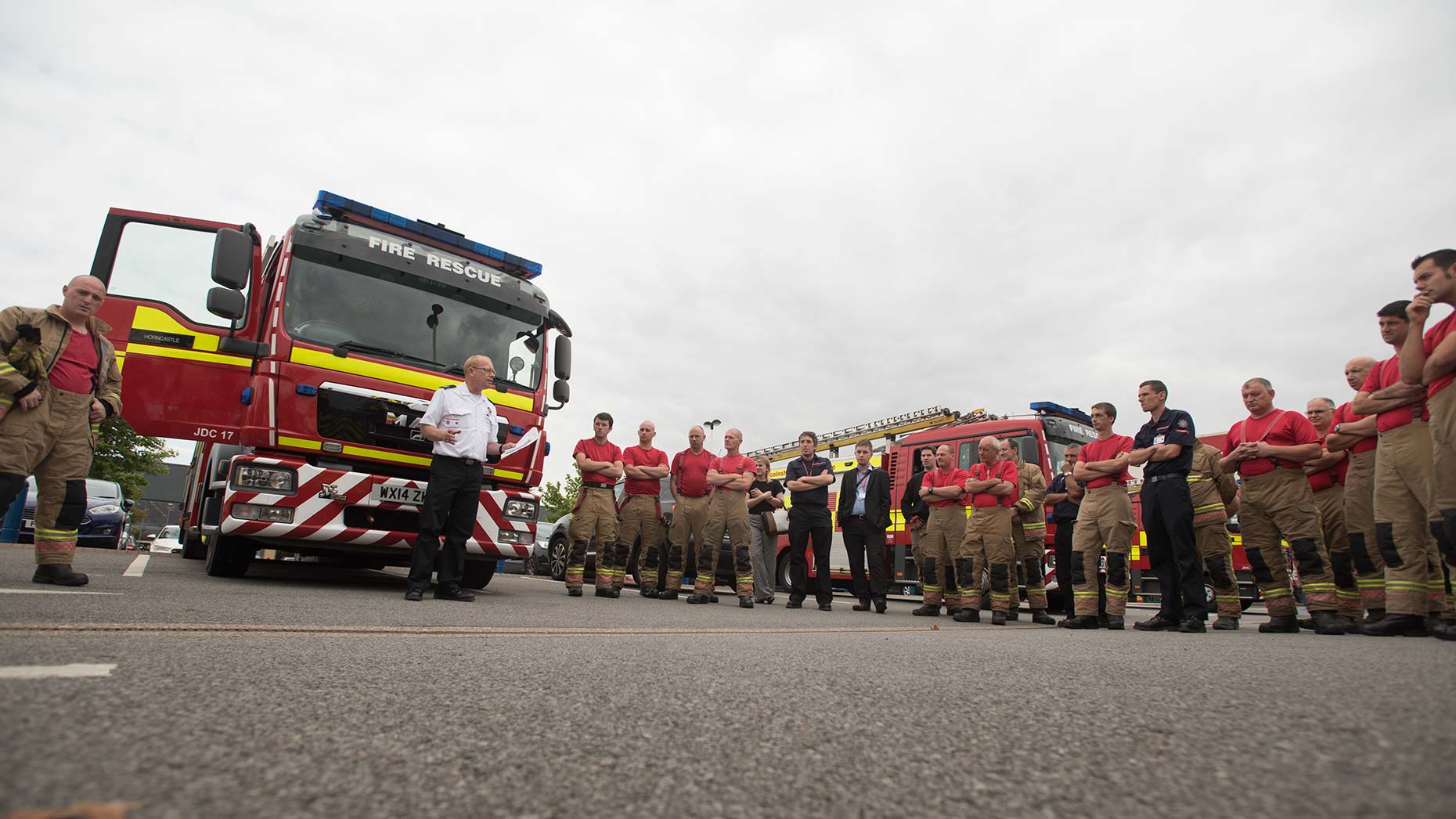 Lincolnshire Police and Crime Commissioner Marc Jones has given his approval to a £15 million project which would see fire and rescue services, the county's police force and ambulances operating from one joint emergency campus in Lincoln.
The blue light collaboration proposal was put forward by Lincolnshire Police, Lincolnshire Fire and Rescue, East Midlands Ambulance Service (EMAS), the Police and Crime Commissioner and Lincolnshire County Council.
It aims to strengthen relationships and improve frontline services.
The key elements of the project include:
A combined Lincolnshire Police and Lincolnshire Fire and Rescue HQ, with the fire service moving its HQ to the current police HQ in Nettleham. A number of police staff from West Parade would also move to Nettleham, allowing the redevelopment of South Park Avenue and the sale of West Parade. (EMAS do not intend to co-locate with a joint HQ at this stage).
A joint blue light campus at South Park, where the existing LFR and EMAS operational stations would be rebuilt. The campus would retain the county emergency planning centre and would also include a new LP town enquiry office and custody suite, which is currently provided at West Parade.
Rationalisation of the wider blue light estate. A Joint Asset Management Group has undertaken a feasibility study of Lincolnshire's emergency service buildings across the county. The group has currently identified up to 16 potential sites for co-location.
A combined Lincolnshire Police and Lincolnshire Fire & Rescue Command & Control Centre. LFR and LP will co- locate in the existing building. EMAS have indicated a possible move back to the East Midlands area for their Lincolnshire control room and therefore would not currently be included in the joint control room.
Lincolnshire County Council revealed last month that the project had been given a completion date of December 2018 pending final approval.
The project will be funded by a £7.5m investment from the government's Police Innovation Fund and will be match-funded from local services.
Lincolnshire Police and Crime Commissioner Marc Jones said: "Through true partnership working, our emergency services will now work closely together to deliver a first-class blue light campus and a joint fire and police headquarters to meet the future need of the county.
"By sharing headquarters with the fire and rescue service, both organisations can adapt more easily to change and improve their ways of working, including making best use of technological advancements that are so important to efficiency. The new tri-service campus will allow us to create an operational and integrated base fit for the next generation.
"At the same time, we will be able to work more closely together – a significant advantage in many emergency situations as well as being of benefit to the taxpayers of Lincolnshire."
Chief Constable Neil Rhodes said: "Creating a joint HQ at Nettleham with the fire brigade and a new tri-service hub at South Park provides a unique shared working environment that develops stronger partnership working as well as an environment that is fit for modern policing."
Councillor Nick Worth, executive councillor for Lincolnshire Fire and Rescue at Lincolnshire County Council, said: "This positive project will see the emergency services in Lincolnshire using their buildings and estates in a more effective manner."
Nick Borrill, Acting Chief Fire Officer at Lincolnshire Fire and Rescue, said: "By working side by side at sites throughout the county, we can achieve greater value for money and long term savings, as well as allowing us to strengthen our relationships and deliver the best service possible for the community."
Richard Henderson, Acting Chief Executive of EMAS added: "This is a really innovative collaboration project and we are looking forward to playing our part."