July 27, 2016 9.05 am
This story is over 87 months old
Andrew Coulbeck: Jumping upstream
With the salt air running through his veins, Andrew Coulbeck never wanted to be in any profession other than preparing fish. Born and raised in Grimsby, he was inspired by his father's ambition along with the knowledge of an old boss. So when his father retired from the business he continued the family trade in…
With the salt air running through his veins, Andrew Coulbeck never wanted to be in any profession other than preparing fish. Born and raised in Grimsby, he was inspired by his father's ambition along with the knowledge of an old boss. So when his father retired from the business he continued the family trade in the new name of JCS Fish Limited.
In his early 30s Andrew started working for Jack Carlisle Smith of Jack Smith Ltd, a subsidiary of his father's company Richard Coulbeck Ltd, which sourced wild salmon from Scotland and Ireland. During his time there, Jack passed on his 50 years of knowledge and experience in the industry and Andrew soaked it all in.
---
This feature interview was first published in issue 89 of the Lincolnshire Business weekly magazine, now available to read at www.lincsbusiness.co. Subscribe to the email newsletter to receive the latest edition in your inbox this Friday.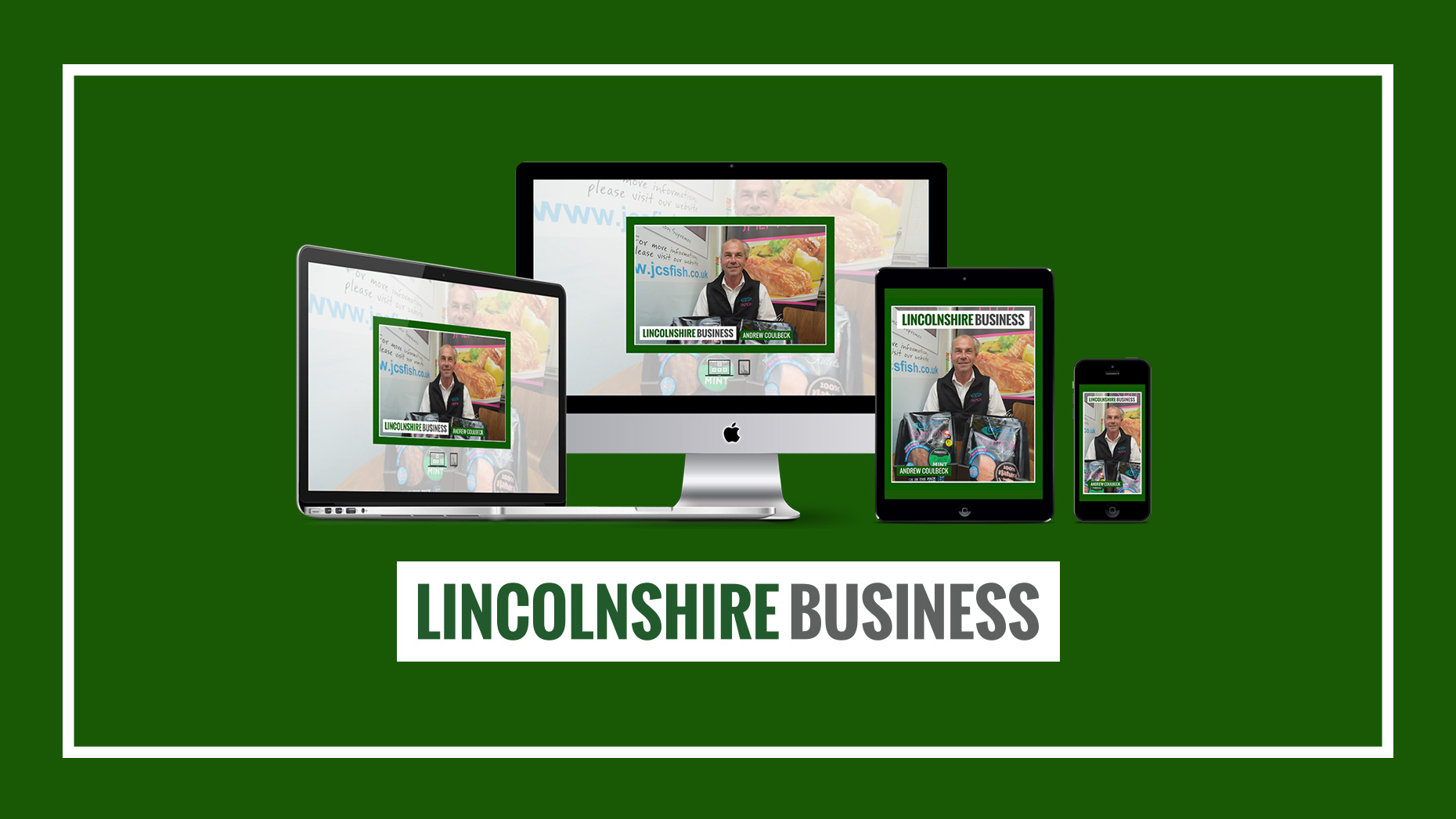 ---
"He started that company just after the war. When I went to work for him, he taught me everything about wild salmon. There was no such thing as farmed salmon. Farmed salmon was introduced late 70s and it really came into the market by the middle of the 80s.
"All they did was sell it whole and that's all people knew. A whole salmon. You never had salmon fillets, where as cod and haddock you always had a fillet of fish. It was always prepared with cucumbers on it as a centre display."
Seeing the potential that farmed salmon had, Andrew took his 30 years of knowledge and created a new company, in memory of his mentor Jack, naming it JCS Fish Ltd in September 2000.
"He was a fascinating character and a real English gentleman. Jack inspired me in many ways but most of all his huge knowledge and understanding of the fish industry and salmon in particular.
"He taught me a lot of very practical skills and gave me the confidence and inspiration to start my own business."
A fresh water start
Andrew founded the company with his wife Louise, who has 20 years' experience in running her own business. He has been grateful for all that she has done and sees her as the driving force behind the business. Louise had previously worked in the fashion business, co-owning a clothes store called Hobo with her sister.
Despite the obvious challenges that come with working with family, Andrew wouldn't have it any other way. "She has a great business mind, although I have difficulty admitting it, I have learned a lot from her. If anything needs doing, and doing quick, then ask Louise."
Andrew was confident in the business he wanted to set up and Louise supported him in every way. "It was the only thing I knew. Why try and fix something if it's not broken? You carry on and I know that. It's just something that I've always done and it's something that I probably always will do."
---
Continue reading the full cover interview with Andrew Coulbeck in issue 89.
For the latest dispatch of business news from across Lincolnshire delivered in your inbox every Friday, subscribe to the Lincolnshire Business magazine.