July 13, 2016 12.37 pm
This story is over 88 months old
Gainsborough investment scheme launches with £18m cash injection
Optimism was high at the official launch of the new Invest Gainsborough scheme, which will see £18 million injected into the local economy for manufacturing and engineering. West Lindsey District Council has provided the scheme with the cash boost, working with the Homes and Communities Agency (HCA) and Historic England, along with local businesses to…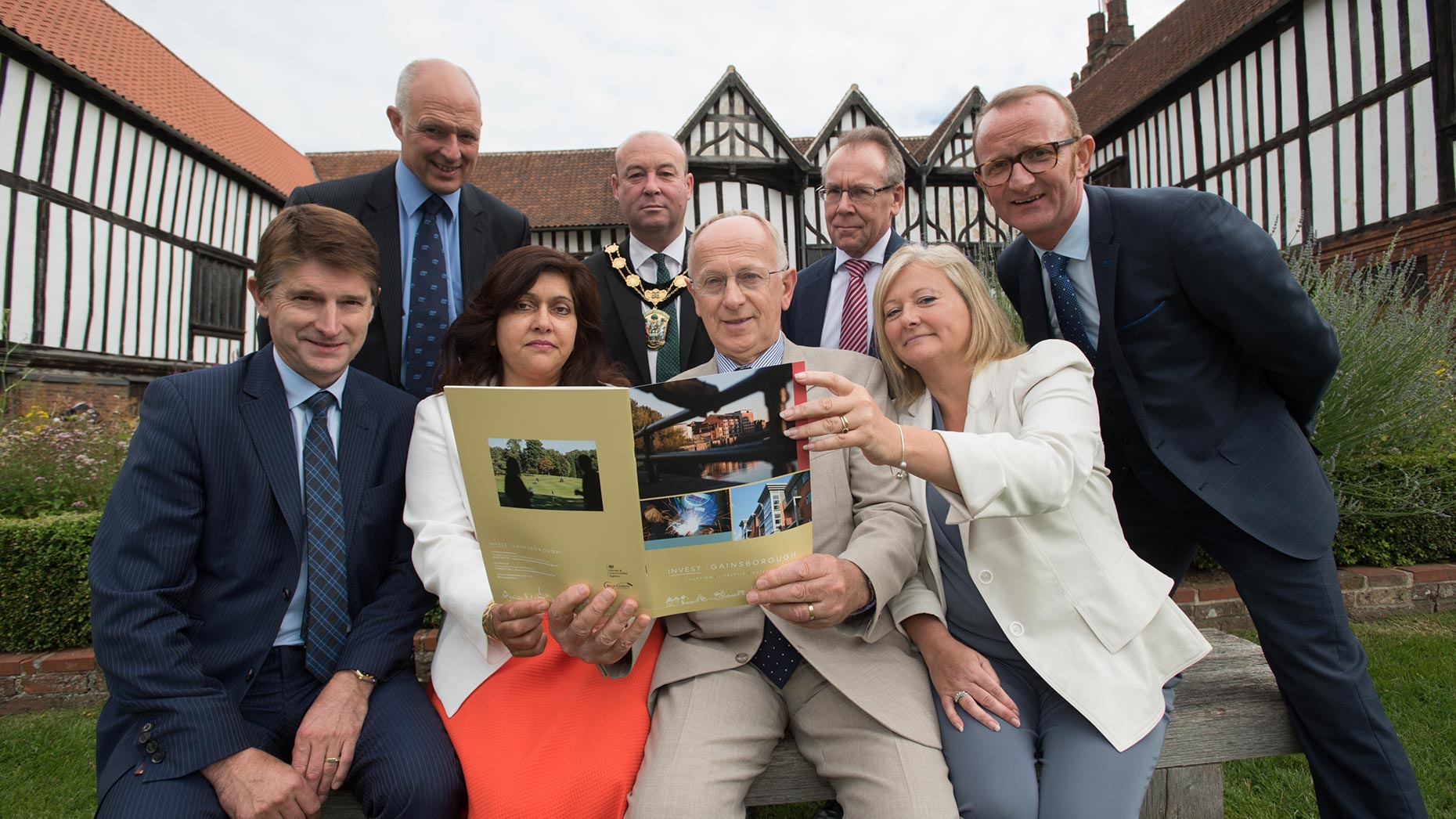 Optimism was high at the official launch of the new Invest Gainsborough scheme, which will see £18 million injected into the local economy for manufacturing and engineering.
West Lindsey District Council has provided the scheme with the cash boost, working with the Homes and Communities Agency (HCA) and Historic England, along with local businesses to help create a more thriving community.
The launch event, held at Gainsborough Old Hall on Wednesday, July 13, saw representatives from around 50 businesses in the area come together to see what part they could play in the scheme.
Gainsborough has been selected as one of 20 housing zones across the country by the government to be supported in a bid to accelerate housing growth and boost local economy.
Invest Gainsborough looks to create 4,350 homes and 3,000 new jobs in the town, predicting it will result in a 12% growth in the economic and a 47% increase in homes.
Gainsborough's population is anticipated to grow by more than 30,000 over future decades.
Chief Executive of West Lindsey District Council Manjeet Gill said: "Invest in Gainsborough can boost the local economy in terms of attracting more people here with a variety of skills.
"Our economy at the moment imports jobs into Gainsborough, so attracting a variety of skills that our current strong manufacturing, engineering and retail economy needs and also investing in the regeneration of the area and more housing.
"We want to encourage more diverse and skilled people to come and live here because we have got the jobs.
People assume that the jobs aren't here but we have got the jobs. The fact that people come in from elsewhere to work here and we want more people living here for the jobs that are here.
"The council is really business savvy. We get that we have to work in partnerships, not just with the builders and the developers, but the landowners and the estate agents. Today it's about demonstrating we've got those relationships.
"A partnership isn't about meetings, it's about relationships. We as a council are putting money and assets into this worth over £18 million."
Tim Downing, Managing Director of Lincolnshire estate agents Pygott and Crone, said: "I think this project will benefit the local economy massively because it will put Gainsborough on the map regionally and nationally, and I think that's really important.
Just to get the spotlight on Gainsborough rather than talking about other towns and cities all over the place all of the time.
"I think they will be putting forward a can do attitude, which I think is really important."
---
For more business news from across Lincolnshire delivered in your inbox every Friday, subscribe to the Lincolnshire Business magazine.