Lincoln bar to host three-day craft beer festival
Beer lovers will be able to sample a selection of local ales and lagers at a three-day festival in Lincoln city centre. Lincoln bar Mailbox is hosting the event from Thursday, July 21 to Saturday, July 23. The craft bar will be open from 5pm – 1am on Thursday and Friday and from 1pm-1am on…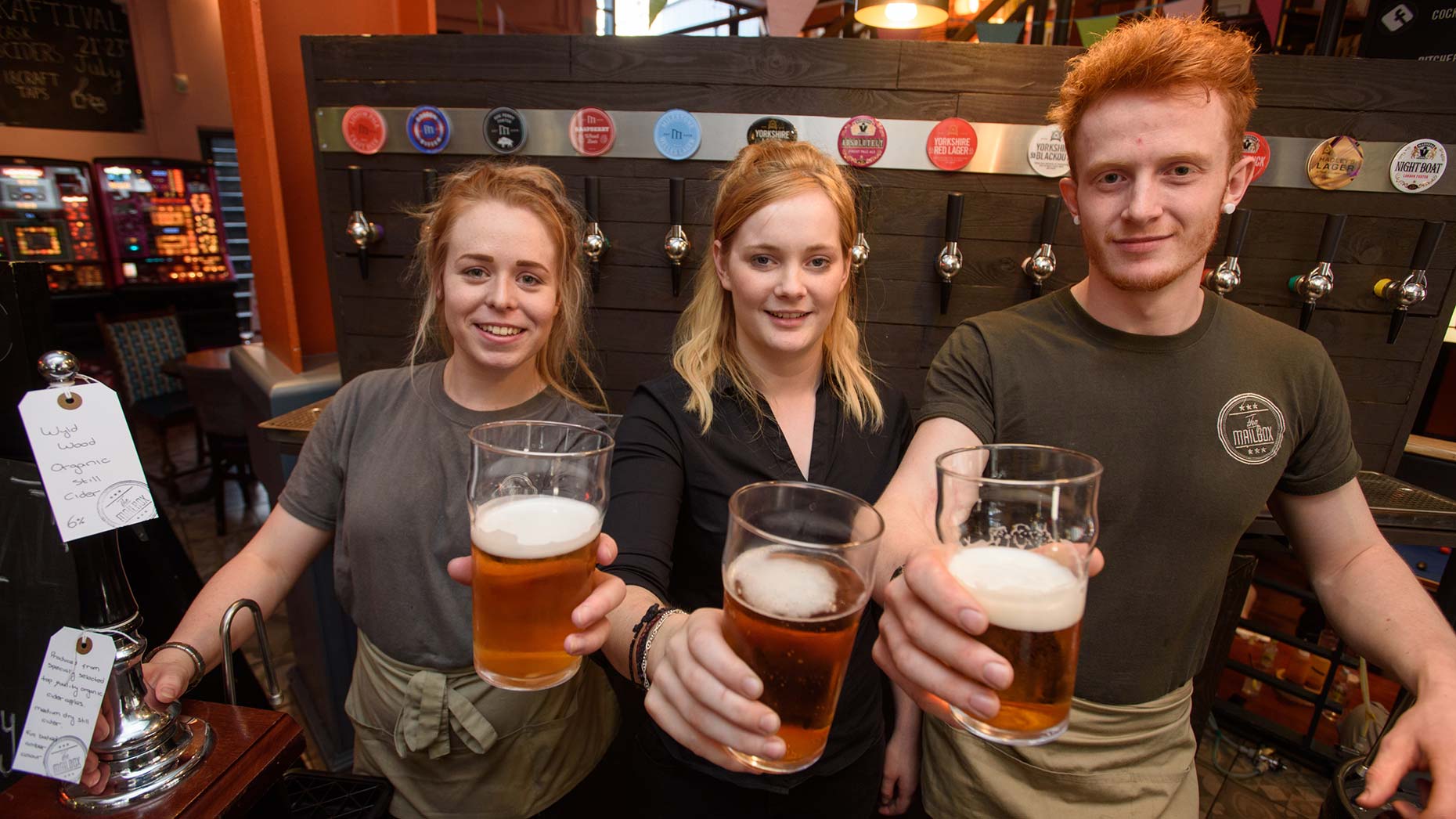 Beer lovers will be able to sample a selection of local ales and lagers at a three-day festival in Lincoln city centre.
Lincoln bar Mailbox is hosting the event from Thursday, July 21 to Saturday, July 23.
The craft bar will be open from 5pm – 1am on Thursday and Friday and from 1pm-1am on Saturday.
Beers such as the Lindum Pale Ale and Hog Penny Porter will be on sale and Pheasantry Brewery will take over the bar's cask hand pulls.
Mailbox will also be holding a fete day on Thursday from 5pm, with local businesses selling their products including yak, lotus vintage clothing and the woodlands crafted jewellery.
Adam Johnson, organiser of the event said: "The rise of craft beer has been extraordinary and something we have fully embraced.
"We have five constant rotational craft beers and saw this as an opportunity to bring a whole new selection to Lincoln.
"We hope to also introduce craft beer to those that may not have felt it was something for them and give them the opportunity to try something new.
"I would definitely recommend the raspberry wheat beer from milestone brewery perfect for this weather."