July 8, 2016 3.22 pm
This story is over 65 months old
Lincoln mum's plea to block closure of children's heart unit
A Lincoln mum, who already travels 50 miles to Leicester to receive treatment for her son's heart condition, is making a plea for the NHS to halt the closure of his unit. Michelle Manning's nine-year-old son Niall, who has a congenital heart disease, faces a 70 mile journey to Leeds should NHS England go through with plans to stop children's…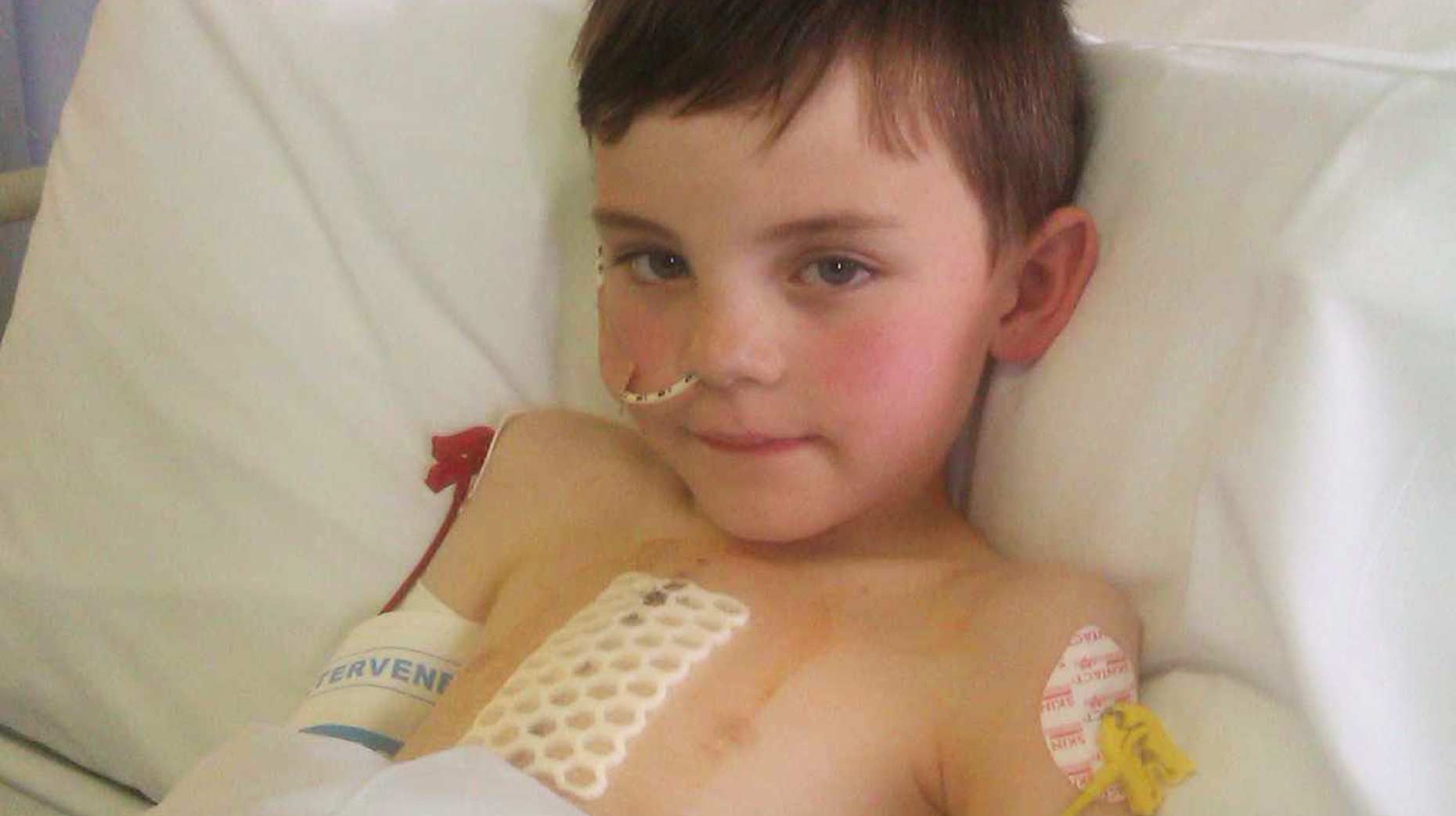 A Lincoln mum, who already travels 50 miles to Leicester to receive treatment for her son's heart condition, is making a plea for the NHS to halt the closure of his unit.
Michelle Manning's nine-year-old son Niall, who has a congenital heart disease, faces a 70 mile journey to Leeds should NHS England go through with plans to stop children's heart surgery at Glenfield Hospital in Leicester.
She said the long distances, with no treatment available in Lincolnshire, cause "huge upset and stress" to her family, and she says she will continue her fight "for as long as it takes".
Michelle told The Lincolnite: "Glenfield has been an absolutely fantastic hospital. Niall was born with the disease and is monitored every year. He was fine until December 2013 when he contracted meningitis.
"He recovered from this, however unbeknown to us this had attacked his weak valve and plunged him into heart failure in July 2014.
"We were admitted into Lincoln hospital and because Lincoln do not have a children's heart unit we had to be transferred elsewhere .
"The nearest hospital to us was Glenfield, however after two days of Lincoln fighting for an intensive care bed anywhere in the country we were eventually transferred to Leeds hospital were he had open heart surgery. Thankfully he made a full recovery.
"My concerns are that there are three hospitals that the NHS are closing; two in London and Glenfield.
"If we had difficulty getting a bed when there were 13 hospitals available, that are now being reduced to 10 how will that impact on the lives of children with congenital heart disease?
"It is hard enough to cope as parents knowing your child has to have operations but to have to wait and fight for spaces is heartbreaking I would not like other parents to go through what we had to endure.
"He's nine now, but soon he will have to have another operation and if we have to travel even further it's such an upsetting thought.
"It's like a rug being pulled from under these children. It's just a cost cutting exercise.
"I hope parents can band together to stop this closure from happening."
The unit is one of three hospitals in the country that provide complex heart care that have been flagged for closure by NHS England amid concerns over standards.
Lincolnshire County Councillor Steve Palmer, who serves on the council's health scrutiny committee, said: "Those in the north of the county will probably have to go to Newcastle. Those in the west will probably go to Birmingham and those in the south will possibly be referred to London.
"It may be a small number affected, but we are talking about very sick children and that's the tragedy of it all.
"The health scrutiny has been very supportive of Glenfield and I was absolutely shocked when the news came out this morning. They're saying it's about safety issues. My own personal view is it's more like to be about cost cutting.
"It's going to have a big impact on a number of very sick children in the county.
"I'm a LIVES responder and I know exactly how crucial time is to a critical patient. If you have a young child who goes ill very quickly, you need to get the child to a specialist hospital as fast as they can.
"My message to NHS England would be to seriously reconsider this plan. Children's lives are at stake."