July 5, 2016 4.07 pm
This story is over 88 months old
Lincolnshire charity donates over £23k to save iconic Spitfire gate guard
A Lincolnshire-based charity has donated more than £23,000 to ensure that a life-size model of an iconic Spitfire stays in the county. Lincolnshire's Lancaster Association (LLA) has supported the Battle of Britain Memorial Flight (BBMF) by buying the fibreglass plane, which will continue to act as a gate guard at headquarters at RAF Coningsby. LLA…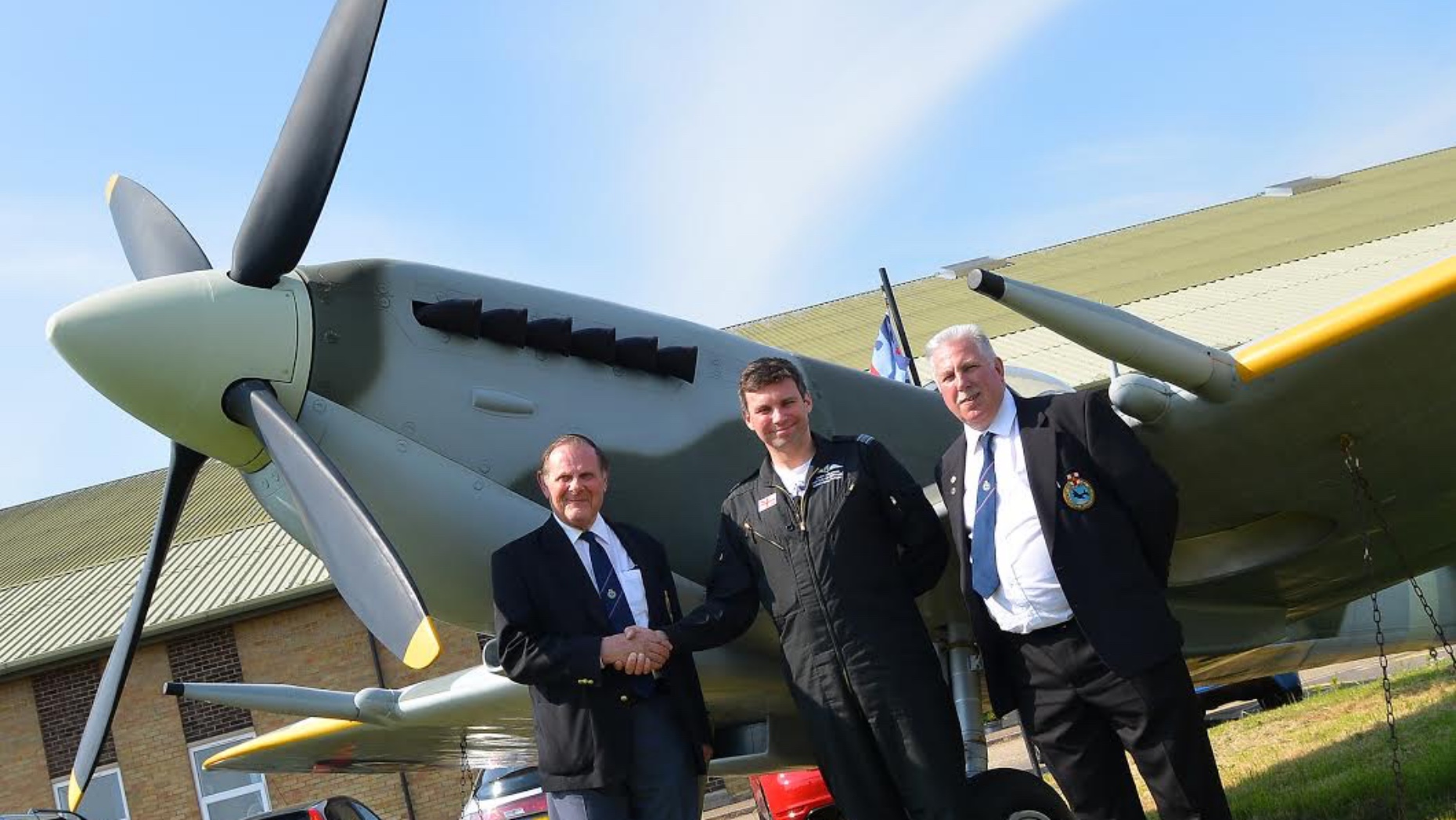 A Lincolnshire-based charity has donated more than £23,000 to ensure that a life-size model of an iconic Spitfire stays in the county.
Lincolnshire's Lancaster Association (LLA) has supported the Battle of Britain Memorial Flight (BBMF) by buying the fibreglass plane, which will continue to act as a gate guard at headquarters at RAF Coningsby.
LLA Chairman Ray Bainborough said: "This magnificent, eye-catching model, had been on loan to the BBMF for about four years, but then the company which supplied it asked if we would return it or, alternatively, like to buy it.
"Our association has more than 5,000 members and we are continually fundraising for the BBMF. We have helped it on many occasions in the past and we were delighted to do so again. The model cost £23,000 to purchase."
The association also given some of its own funds to the Canadian Warplane Heritage Museum in Canada after an appeal went out for help after Vera (one of only two surviving flight worthy Lancasters) suffered engine problems.
She was fitted with a spare Merlin 500 engine, courtesy of the BBMF, allowing her to continue flying.
When the Canadian Vera came to Lincolnshire in 2014,  the plane and her crew were hosted by the BBMF.  When we said farewell, we presented the Canadian Warplane Heritage Museum with a cheque for $C10,695 (Canadian dollars).
"That figure was very significant.  That is the number of Canadian Air Force servicemen who died while flying with Bomber Command in the Second World War and we felt it was extremely important to remember them and their sacrifice."