MPs' report shows concerns over Lincolnshire mayor and devolution deal
There are insufficient plans to ensure that money from devolution deals is spent wisely and regions are being "forced" into electing mayors, MPs said in a new report. The Public Accounts Committee, the cross-party body set up to scrutinise public spending on behalf of the House of Commons, raised concerns over the implementation of devolution deals…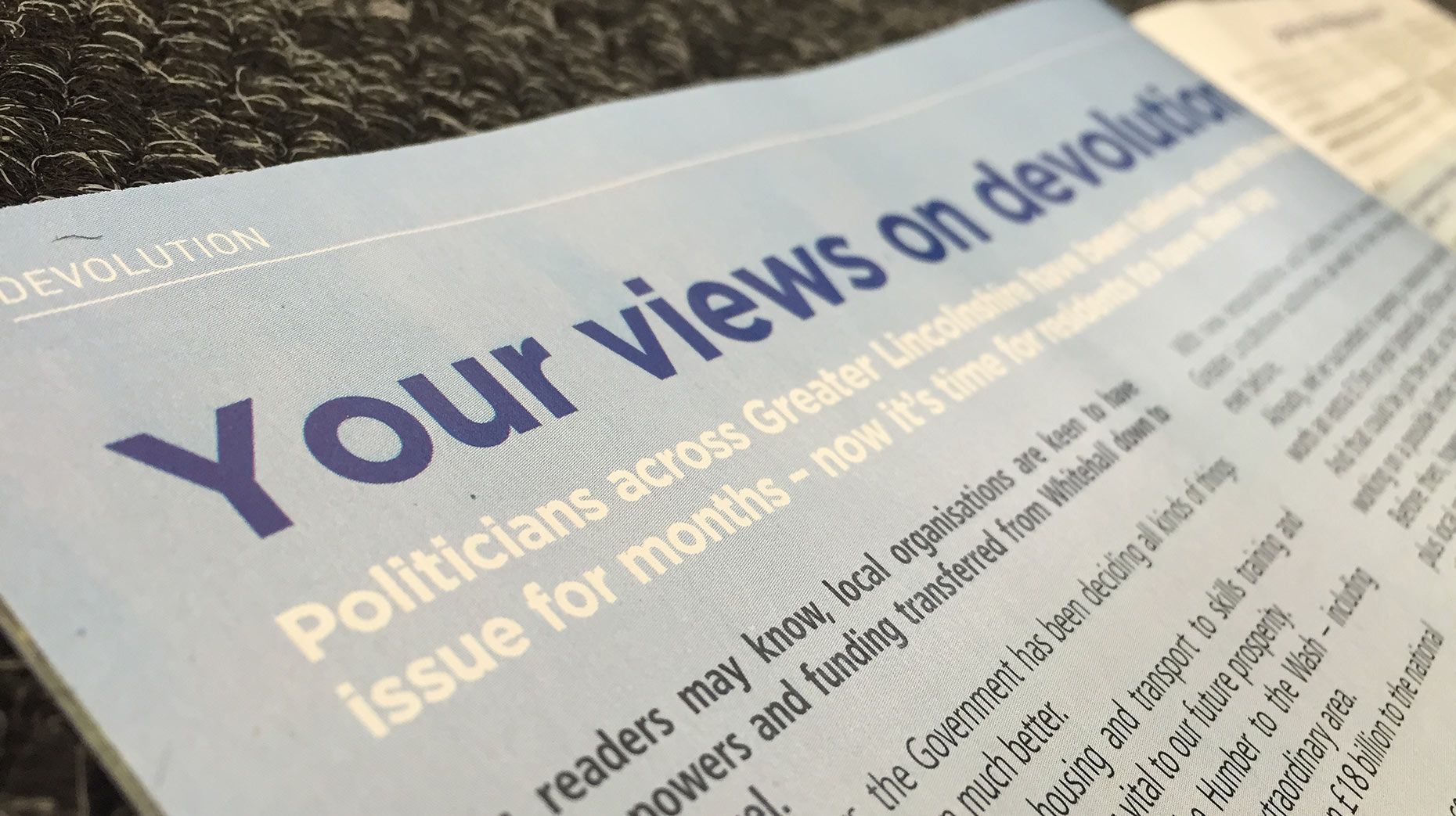 There are insufficient plans to ensure that money from devolution deals is spent wisely and regions are being "forced" into electing mayors, MPs said in a new report.
The Public Accounts Committee, the cross-party body set up to scrutinise public spending on behalf of the House of Commons, raised concerns over the implementation of devolution deals in a report and inquiry on July 1.
They analysed devolution deals across the country, including the deal agreed for Lincolnshire which is currently under consultation.
To receive £15 million a year in funding and powers devolved from government Greater Lincolnshire must elect a mayor, who would oversee the decisions of a combined authority made up of representatives of all 10 Lincolnshire councils and the Greater Lincolnshire LEP.
The aim over the next 30 years is to gain £450 million in funding to bring more investment and infrastructure improvements to the area.
The committee stated it is "not confident" existing local arrangements for scrutinising devolved functions are adequate and questioned the capability of Local Enterprise Partnerships (LEPs).
It also warns the timetable to implement devolution deals in the coming months is "extremely challenging" and that "any delay in this process…could put the proposed May 2017 elections at risk".
The committee has challenged the government to be "specific and clear" about what it's achieving through devolution.
Sleaford and North Hykeham MP Stephen Phillips, who sits on the committee, was recorded in a Cities and Local Growth session as part of the report.
He said: "We did not want a mayor in Lincolnshire and you forced us to have one.
"You can have a devolution deal, but only if you have a mayor. None of us – by which I mean pretty much all of Lincolnshire members, the county council and local authorities – wanted a mayor, but if we wanted our devolution deal, we were told we had to have one.
"There is a general understanding that the London Mayor has got a lot of power and he is quite important in London.
"If I go and knock on the doors in Thorpe on the Hill, where I live, and ask people: 'You know we're going to have an elected mayor?' they will say, 'Oh yes, we know there's going to be an elected mayor for Lincolnshire'. I will ask, 'What powers will he have?', but they will not have any idea at all. They will think it will be someone who will turn out in a nice chain, a red dressing-gown and a tricorn hat."
Meg Hillier MP, Chair of the PAC, said: "Devolution involves big changes to the way large sums of taxpayers' money are spent on their behalf.
"It is therefore alarming to report that, as we hurtle towards mayoral elections planned for next year, so many questions still hang over the process.
"Parliament and the public must be assured that devolved spending is subject to effective scrutiny and there are clear lines of accountability for delivering value for money.
"These vital arrangements are still very much work-in-progress and must be confirmed as a matter of urgency."
Lincolnshire residents can have their say on the Greater Lincolnshire Devolution Deal until August 8.