July 2, 2016 4.20 pm
This story is over 88 months old
Sleaford business park extension approved despite traffic warning
Plans for an extension to Sleaford Enterprise Park have been approved despite warnings of severe traffic in the area. The approved site at Sleaford Enterprise Park will bring forward much needed land to allow for an increase in local businesses in the area. The plans by Pocklington Pemberton Farming Partnership will see 15 hectares of…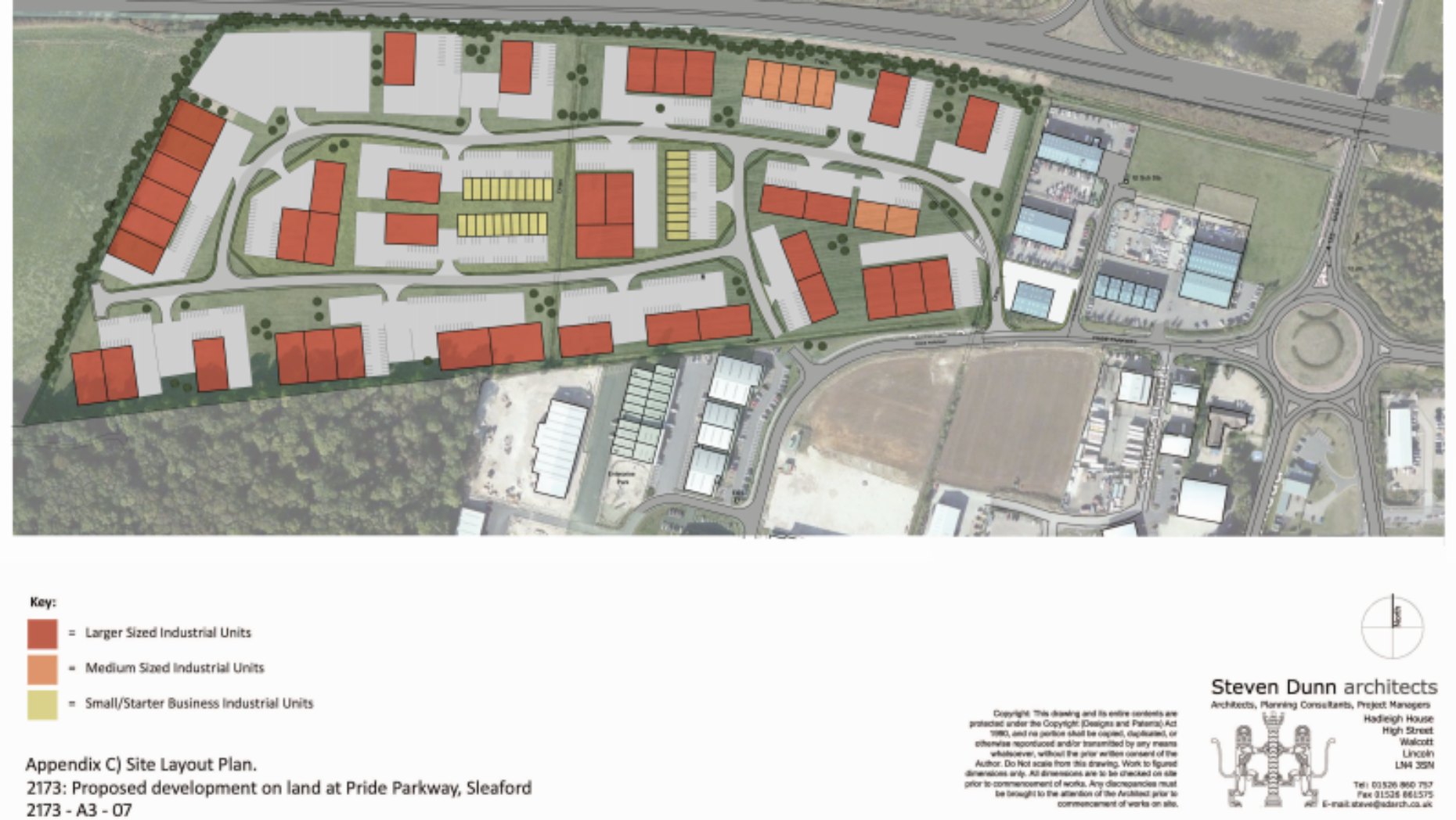 Plans for an extension to Sleaford Enterprise Park have been approved despite warnings of severe traffic in the area.
The approved site at Sleaford Enterprise Park will bring forward much needed land to allow for an increase in local businesses in the area.
The plans by Pocklington Pemberton Farming Partnership will see 15 hectares of land, located at the north of Sleaford between Pride Parkway and the A17, turned into commercial development.
The new site is also expected to attract inward investment to the town.
However, Lincolnshire County Council Highways and SuDS Support are not happy with the decision.
The report read: "The modelling shows that this development would cause significant traffic impact at several junctions across Sleaford.
"There will still be over 300 two way trips in the am peak will with have a [significant impact] on several junctions in Sleaford Town Centre, as well as the A153/A17 slip road junction."
Alan Gray, Economic Development Manager for North Kesteven District Council believes that the expansion to the site will have a big impact on economy in Sleaford.
Alan said: "Sleaford Enterprise Park is one of only three allocated strategic employment locations in the district as identified in the emerging Central Lincolnshire Local Plan and this will bring forward much needed land for which there is already considerable demand from established and significant local businesses."
Steve Dunn of Steve Dunn Architects said: "This consent, which took over 2 years of negotiations with the Local Planning Authority to obtain, effectively opens the doors to large scale commercial development in this part of North Kesteven, and holds the key to the expansion of a number of existing local businesses.
"The development, which was given strong support by NKDC's Economic Development unit from the outset, was delayed in coming forward by Highways objections, which have been overcome."