New massage therapy business to open on Lincoln High Street
Shoppers will be able to take a load off and truly indulge as a new pamper business is set to open on Lincoln High Street this weekend. Sun Cloud Therapy will officially open its doors at 50a High Street on Saturday, July 16, with an open day between 2pm and 7pm where potential customers will…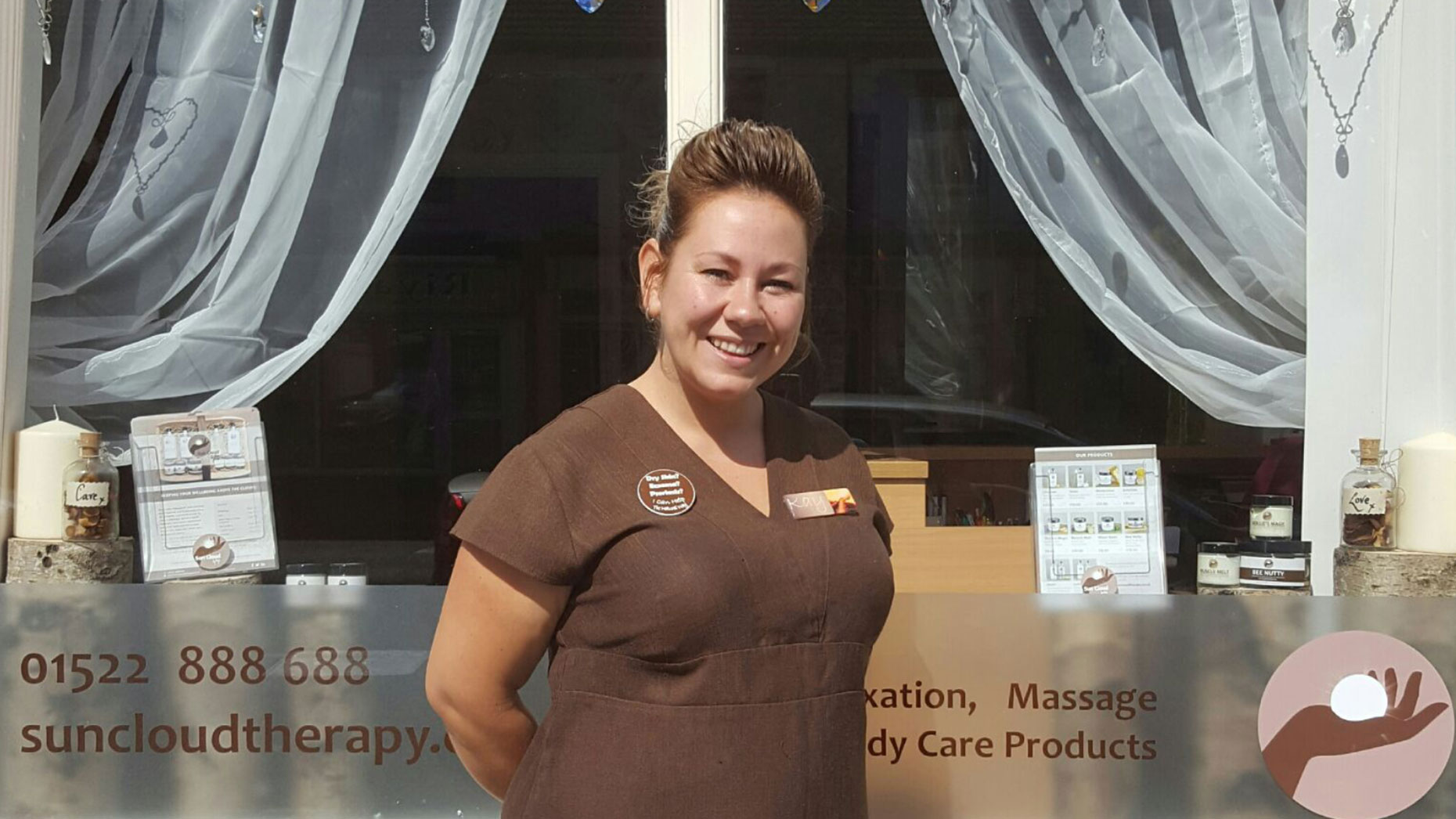 Shoppers will be able to take a load off and truly indulge as a new pamper business is set to open on Lincoln High Street this weekend.
Sun Cloud Therapy will officially open its doors at 50a High Street on Saturday, July 16, with an open day between 2pm and 7pm where potential customers will have the opportunity to look around the premises, sample products and enter into a number of prize draws.
Former nurse Kay Lawson originally started her massage and reflexology business Sun Cloud Therapy in 2011 after being inspired by the joy it gave chemotherapy patients when an aromatherapist used to visit the clinic.
"They would go for a hand massage or foot massage in a small room in the chemo suite and when they came out, they had a little twinkle in their eye, they looked alive again and happy, and I wished I could do that," Kay said.
Kay quickly gained a reputation for her skills in complementary therapy and in her ability to help people revitalise and de-stress.
Sun Cloud Therapy continued to grow and in 2014 she introduced her own range of hand and body products, made completely from natural ingredients including Lincolnshire bee's wax and honey, essential oils and flower waters.
Due to its popularity, Sun Cloud now offers over 10 different varieties of products that can unlock your body's full potential.
Now in her fifth year, Kay has decided it is time to open up her own store providing a range of complementary therapy services and product range.
All I've wanted to do is help people and through complimentary therapy.
"This is something I'm now able to do on a daily basis – I just love what I do," Kay continued. "Having my own shop has always been a dream of mine and I can't believe that this is now coming true."