July 20, 2016 4.11 pm
This story is over 65 months old
North East Lincolnshire residents scammed out of £150k in last year
Mail scam victims in North East Lincolnshire were cheated out of almost £150,000 last year, according to new figures collated by the council's Trading Standards team. North East Lincolnshire Trading Standards confirmed that in the last financial year, people in the area are known to have lost at least £148,075 to postal scams. The figures…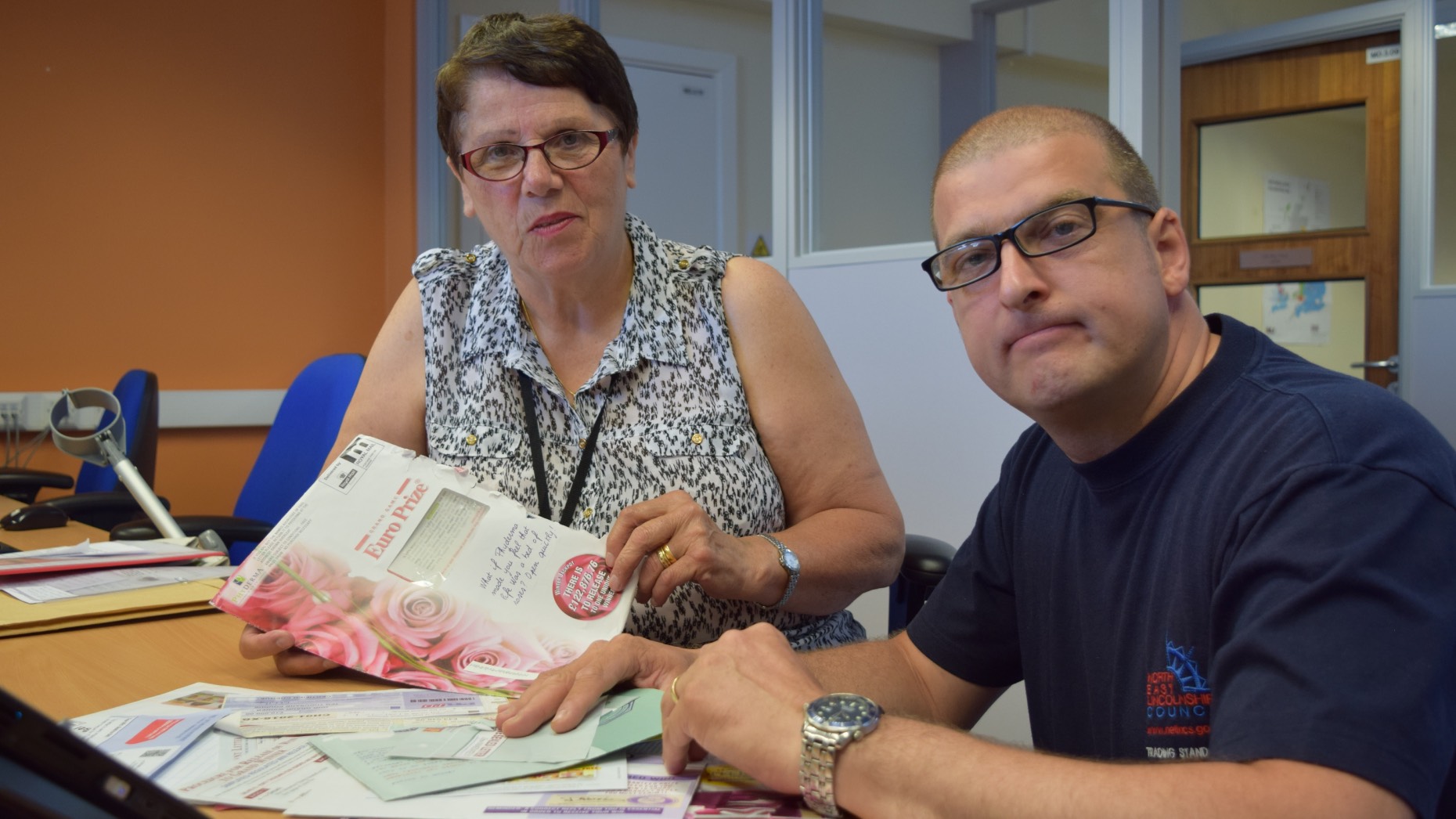 Mail scam victims in North East Lincolnshire were cheated out of almost £150,000 last year, according to new figures collated by the council's Trading Standards team.
North East Lincolnshire Trading Standards confirmed that in the last financial year, people in the area are known to have lost at least £148,075 to postal scams.
The figures have been released as part of Scams Awareness Month, where Trading Standards and Citizens Advice join forces to help stop people falling prey to con artists.
Many of these letters can appear to be genuine, with logos, contact details and addresses, as well as the recipients details, and usually take the form of a 'winning ticket', or congratulatory letter confirming a lottery win.
Councillor Jane Hyldon-King, portfolio holder for Health and Wellbeing at North East Lincolnshire Council, said: "Our Trading Standards team went to the aid of a local woman who was being bombarded with junk mail offers and nuisance phone calls.
"She said she'd been at breaking point and did not know what to do, until Trading Standards got in touch and showed her how to stop the mail approaches and change her number."
Neil Clark, Trading Standards manager at the Council, said: "We know Scammers want their victims to focus on the fictitious prizes and not on the money that they are sending. We also know anyone responding to scam mail could end up having their name put on a 'suckers list'.
"These lists are then sold on to other criminals worldwide and the approaches are repeated, often resulting in more scam letters being received."