Parade held in Lincoln to mark Battle of the Somme and tank centenary
Hundreds of actors took part in a parade through Lincoln city centre for the centenary of the Battle of the Somme and the invention of the tank. Factory girls, soldiers and even farmyard animals performed at various stations during the parade along Steep Hill and Lincoln High Street on Saturday, July 16. The procession was…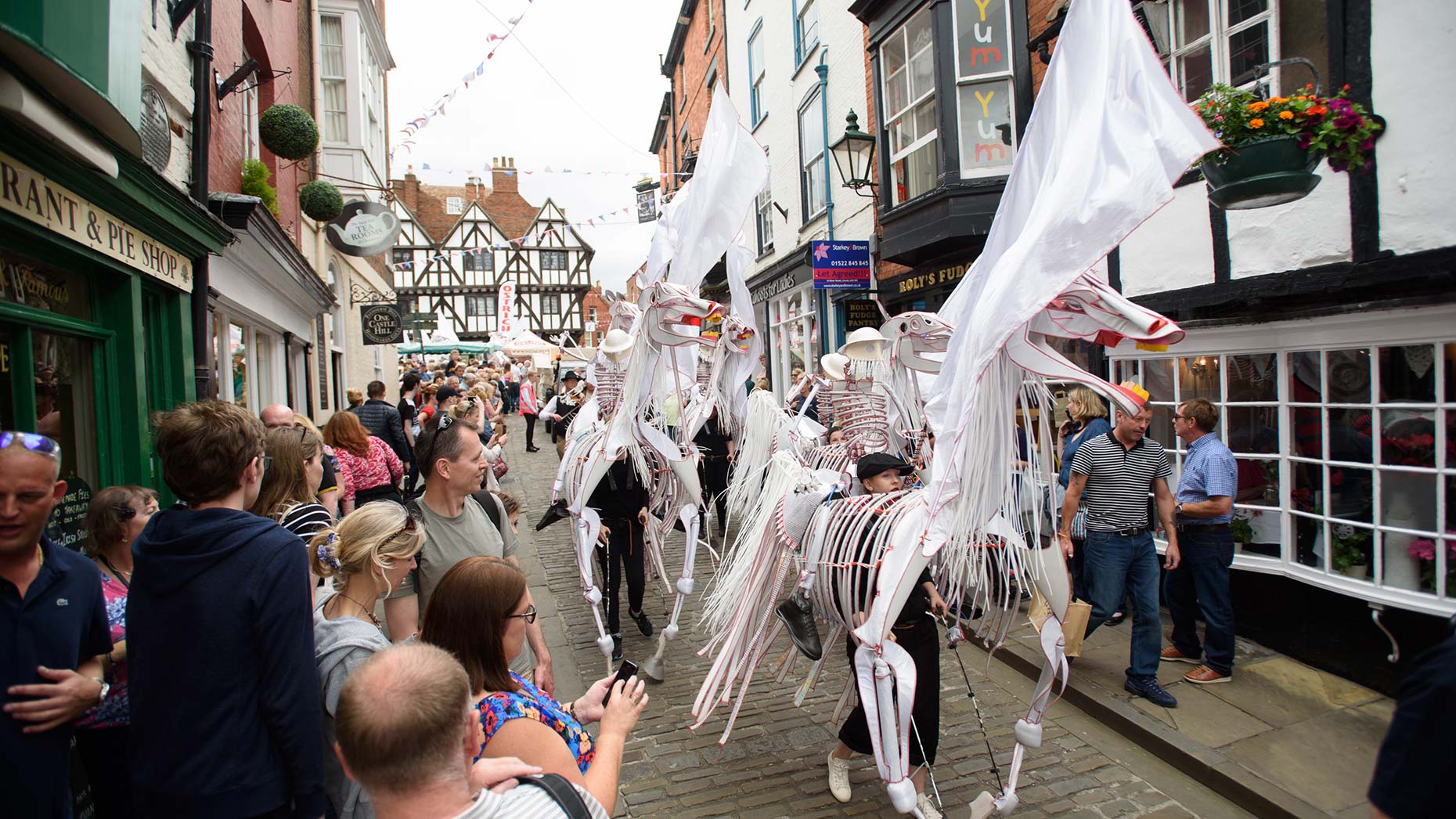 Hundreds of actors took part in a parade through Lincoln city centre for the centenary of the Battle of the Somme and the invention of the tank.
Factory girls, soldiers and even farmyard animals performed at various stations during the parade along Steep Hill and Lincoln High Street on Saturday, July 16.
The procession was created by Green Fields Beyond, a community-based project in Lincoln.
The name of this unique event was taken from the unofficial tank regiment motto "Through Mud and Blood to the Green Fields Beyond".
A theatrical event at Lincoln Castle on Saturday evening telling the story of the tank, lectures, storytelling events, poetry and arts workshops are all also taking place this weekend to mark the occasion.