August 31, 2016 1.42 pm
This story is over 87 months old
Free breakfasts given to Lincoln bus users during Transport Hub works
Bus users commuting from Lincoln's new temporary bus station were treated to free on-board breakfasts yesterday when Stagecoach served up bacon sandwiches to passengers. Some 500 bacon sandwiches and 300 croissants were handed to customers on Tuesday, August 30 as a 'thank you gesture' to them for their loyalty during the changes. Managing Director Michelle Hargreaves dished out the free…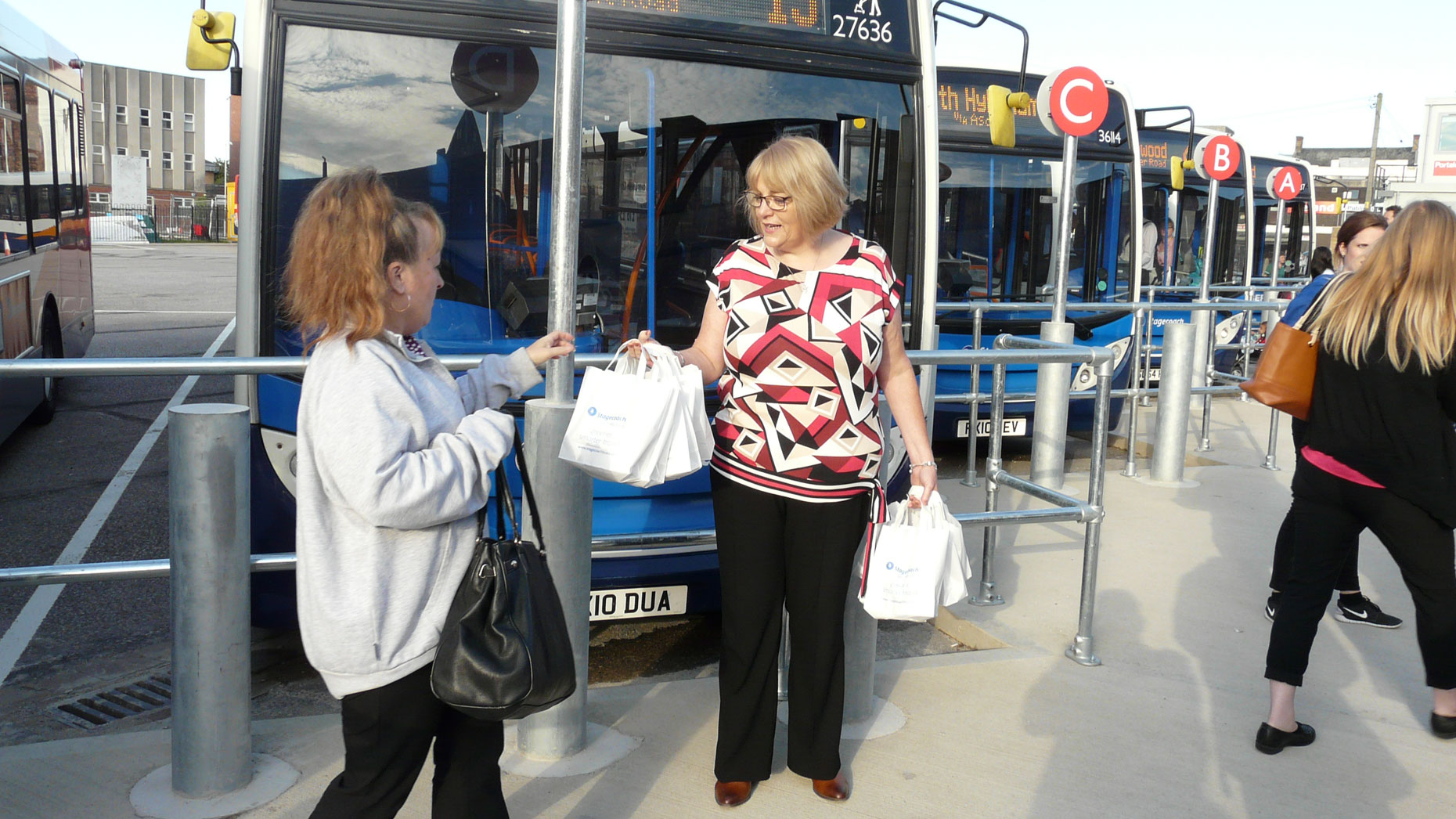 Bus users commuting from Lincoln's new temporary bus station were treated to free on-board breakfasts yesterday when Stagecoach served up bacon sandwiches to passengers.
Some 500 bacon sandwiches and 300 croissants were handed to customers on Tuesday, August 30 as a 'thank you gesture' to them for their loyalty during the changes.
Managing Director Michelle Hargreaves dished out the free breakfasts at the temporary bus station off Tentercroft Street.
As reported previously, construction work started on the new Lincoln Transport Hub causing confusion amongst users of the bus service who were introduced to the new station and revised timetables.
Michelle Hargreaves, who oversaw the 'free food' initiative, said: "We are trying to make the transition to the new temporary bus station on Tentercroft Street as smooth as possible and so, to thank passengers for bearing with us, we wanted to give out free breakfasts.
"It was great to see passengers start their day with great big smiles on their faces," she said.
Construction on the £30 million Lincoln Transport Hub is anticipated to take up to 18 months to complete, with the improved facilities opening in January 2018.
For more information on diversions, closures and bus times, check out our survival guide.