August 29, 2016 5.18 pm
This story is over 68 months old
Lincoln bus passengers say new temporary station is 'hard to find' and 'confusing'
A new temporary bus station on Tentercroft Street has been up and running for 24 hours and passengers have had mixed feedback on the setup. The temporary station will be open for 18 months while the new £30 million Transport Hub is built. While some say it's already an improvement on the former bus station, many passengers…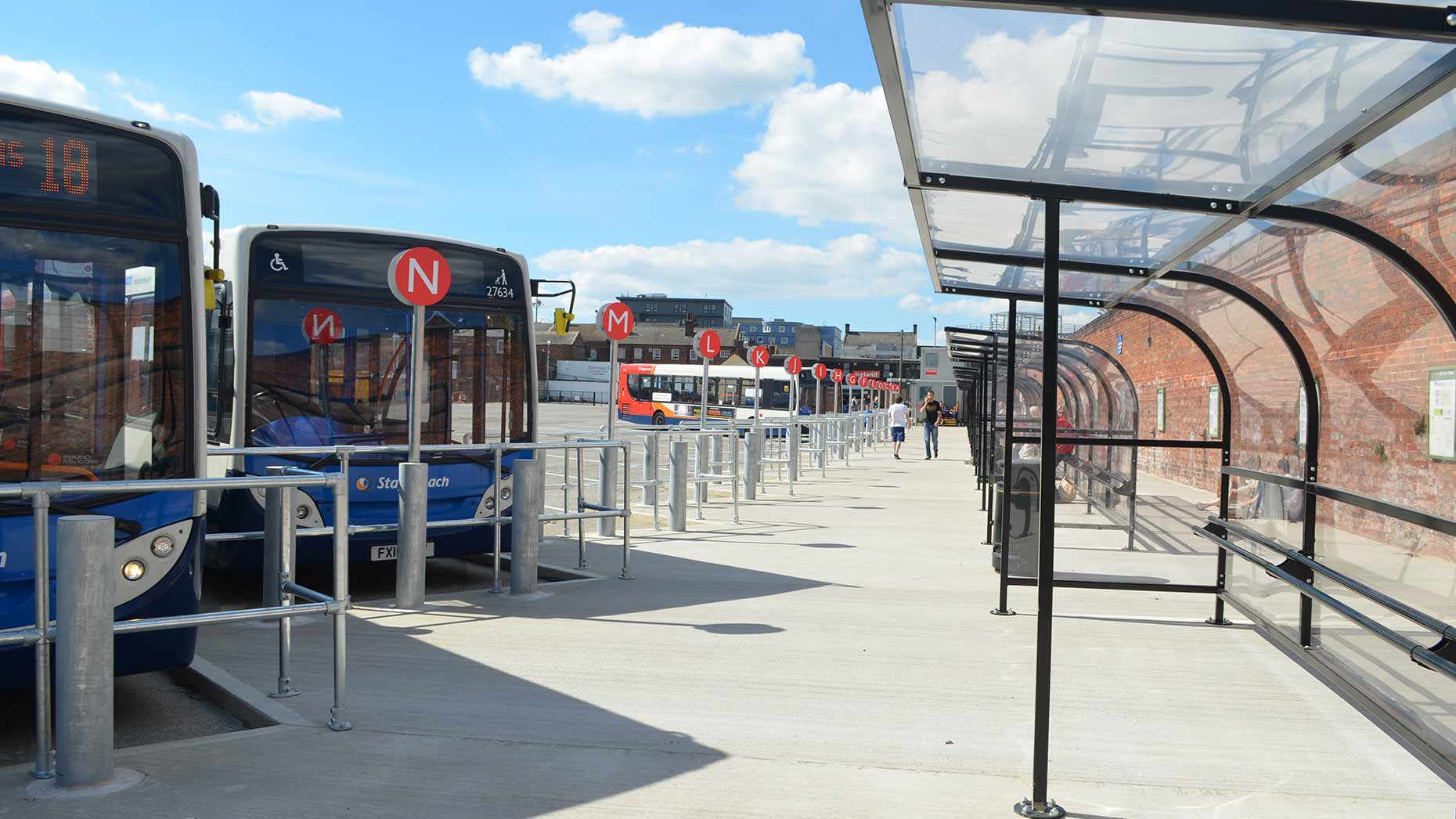 A new temporary bus station on Tentercroft Street has been up and running for 24 hours and passengers have had mixed feedback on the setup.
The temporary station will be open for 18 months while the new £30 million Transport Hub is built.
While some say it's already an improvement on the former bus station, many passengers have said that the signs at the temporary site are not clear enough and it's too hard to find.
Hayley Hand, 18, from Lincoln said: "You don't know where you're going, even though there's a sign it's not big enough".
Mandy Ilse from North Hykeham said that the bus shelters are too out of the way: "The shelters should be where you are going to be standing, you can't tell who is in the queue for the bus".
The temporary station is located on Tentercroft Street and some think that the location could cause problems for visitors.
Jade O'Riley, 19, said: "For people that don't know the city it's a bit difficult to find. There also needs to be some shade especially on a hot day like today".
Despite this some passengers prefer the temporary station. Geraldine Brown, 57, said: "It's easy to find and it is better than the old station".
Concerns over design
Paul Ostafiehyk wrote to his local city councillor to question why there is no roof on the new station that's in construction.
He thinks that a solar panel roof should be added to the bus station as it could reduce carbon emissions in the area.
Using the website The Eco Experts Paul calculated that if there was a solar panel roof at the new station there would be enough energy to power for 365 average sized homes for a year.
He said: "The city council has missed an opportunity to maximise the use of this public car park and make a big contribution on its pledge to reduce carbon emissions."
Check out The Lincolnite's survival guide for travelling by bus during the transport hub works.