August 10, 2016 4.29 pm
This story is over 68 months old
Grantham A&E crisis reactions: Concerns over potential overnight closure
The announcement by United Lincolnshire Hospitals NHS Trust that it was considering closing Grantham A&E overnight has generated heated responses from health officials and politicians. As previously reported, the department could be temporarily closed for up to three months due to the severe shortage of doctors across the county. United Lincolnshire Hospitals NHS Trust has said…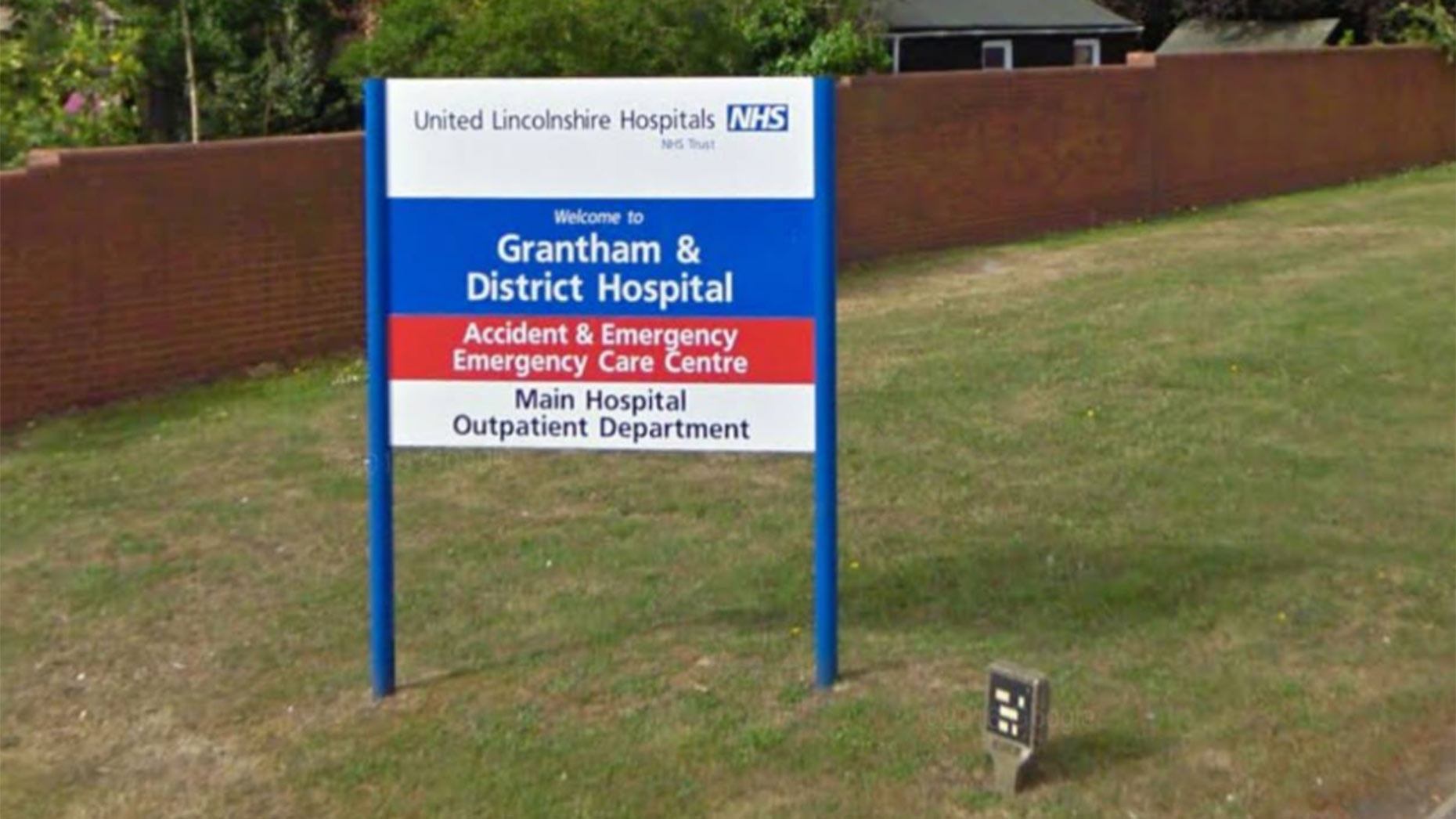 The announcement by United Lincolnshire Hospitals NHS Trust that it was considering closing Grantham A&E overnight has generated heated responses from health officials and politicians.
As previously reported, the department could be temporarily closed for up to three months due to the severe shortage of doctors across the county.
United Lincolnshire Hospitals NHS Trust has said that it does not have enough doctors to fill shifts in three departments 24 hours a day, seven days a week, and may put patients at risk if it does not act now.
At present, the trust is also unable to recruit locums, so consultant doctors have filled the gaps by doing extra shifts.
'Traumatic for many'
Health watchdog Healthwatch Lincolnshire has said that it is concerned that the overnight closure of Grantham A&E will affect other emergency departments, both in Lincolnshire and neighbouring counties.
Sarah Fletcher, CEO of Healthwatch Lincolnshire, said: "This is no doubt difficult news to hear for the people who live closest to the hospital and surrounding areas of Grantham.
"Arriving to find the service closed will be traumatic for many people, having to then travel to a neighbouring service in a crisis could lead to even more emergency situations.
"If staff shortages are so dire that is means consolidating to provide the safest service as possible for patients then the trust must do what they can to reassure us all that this is their priority.
However, we are even more concerned about any extended travel times for patients most in need and seek to receive reassurance that East Midlands Ambulance Service will be working closely with United Lincolnshire Hospitals Trust to help those most vulnerable.
"It really is time for everyone to work together to help promote what is great about living in Lincolnshire to encourage more doctors, nurses, consultants and other specialists to live and work here.
"Sadly, if this doesn't happen, this current crisis will not be an isolated incident and we will be facing more and more service closures and our access to health and care services will become even more of a challenge."
Appropriate level of service
Lincolnshire County Council has said that it is understandable to temporarily close emergency services at Grantham, but has urged the trust to reinstate an appropriate level of service as soon as possible.
Councillor Sue Woolley, executive member for NHS Liaison at the county council, said: "Staffing shortages are a problem throughout health and care services in Lincolnshire and the decision to temporarily close emergency services at Grantham is understandable if patient safety is at risk.
However, we urge ULHT to reinstate an appropriate level of service at the hospital in the county's second biggest town at the earliest opportunity, and will wait to hear more this week about their plans.
'Vicious circle'
The Royal College of Emergency Medicine has claimed that the lack of resources has caused the crisis in A&E departments in Lincolnshire.
Dr Clifford Mann, president of the college, said: "The great efforts made by doctors and nurses to help patients in under-resourced locations sometimes is not sustainable.
As well as potentially putting patient safety at risk, placing an ever increasing workload on overstretched staff can create a vicious circle in retention and recruitment with many overworked trainees simply choosing to leave the country or indeed the specialty altogether.
"The wider picture is there is a real crisis in emergency medicine as our workforce numbers are not growing fast enough to keep pace with rising numbers of patients attending A&E departments."
'Bad management'
As reported earlier today on Lincolnshire Reporter, Grantham and Stamford MP Nick Boles reacted furiously to the announcement.
The Conservative MP said: "I have spoken to the chief executive of the trust and told him that I am appalled at their failure to anticipate the exit of key members of staff and recruit replacements in advance.
This is the latest chapter in a long running saga of bad management at ULHT.
"The new chief executive and chairman need to get a grip and turn the organisation around so things like this never happen again.
"People in Grantham will be understandably concerned that this is just another attempt to salami slice our A&E and that the full service will never be restored.
"I will be writing to Jeremy Hunt, the Secretary of State for Health, and Simon Stevens, the chief executive of NHS England, who recently visited Grantham Hospital at my invitation, to demand that they ensure that Grantham A&E returns to normal hours of operation as soon as possible."
'Lives in danger'
Labour also reacted with shock to the plans, but pointed the finger of blame at the Conservative government.
Shadow Health Secretary Diane Abbott said: "I am shocked by the plans to close an emergency department at night. The decision puts lives in danger and is a result of the critical staffing crisis across the NHS.
"It's recklessly irresponsible to suggest to patients that they could wait till the morning to receive treatment. People could be left in pain and misery whilst their conditions worsen.
Closing an A&E overnight will only add to the enormous pressure on nearby A&E departments, departments who are barely coping as it is.
"The truth is despite the Tory's bogus claims of putting more into health, our health services has never been under so much financial pressure.
"Our NHS is beginning to buckle under this government. Hospitals across the country are chronically understaffed whilst overworked trainees are leaving the profession all together."
Continued support
A spokesperson for NHS Improvement said: "United Lincolnshire Hospitals NHS Trust is experiencing challenges in providing services across its three emergency departments located at Lincoln, Pilgrim and Grantham.
"It is seeing more patients at the same time as struggling to recruit staff. It is now in the process of taking the decision on how it reduces hours of operation at its Grantham site – striking the balance between making services available to local people for as long as possible, whilst ensuring these services are safe and of high quality.
We will continue to support the trust while it finds a solution to its staffing challenges and will work closely with the trust to ensure it is doing everything it can to provide the best quality of care for its patients.
---
The Department of Health was contacted and given the opportunity to give a reaction to the announcement.
However, the department failed to respond by the time of publication.