August 12, 2016 10.38 am
This story is over 71 months old
Lincoln air ambulance charity shop reopens with help from BHS
The Lincs and Notts Air Ambulance charity shop on Lincoln High Street has reopened following a helping hand from the former BHS store. The shop near St Peter-at-Gowts Church closed for three weeks in July and opened again on August 3. New fixtures and fittings for the shop were bought for a bargain price from the…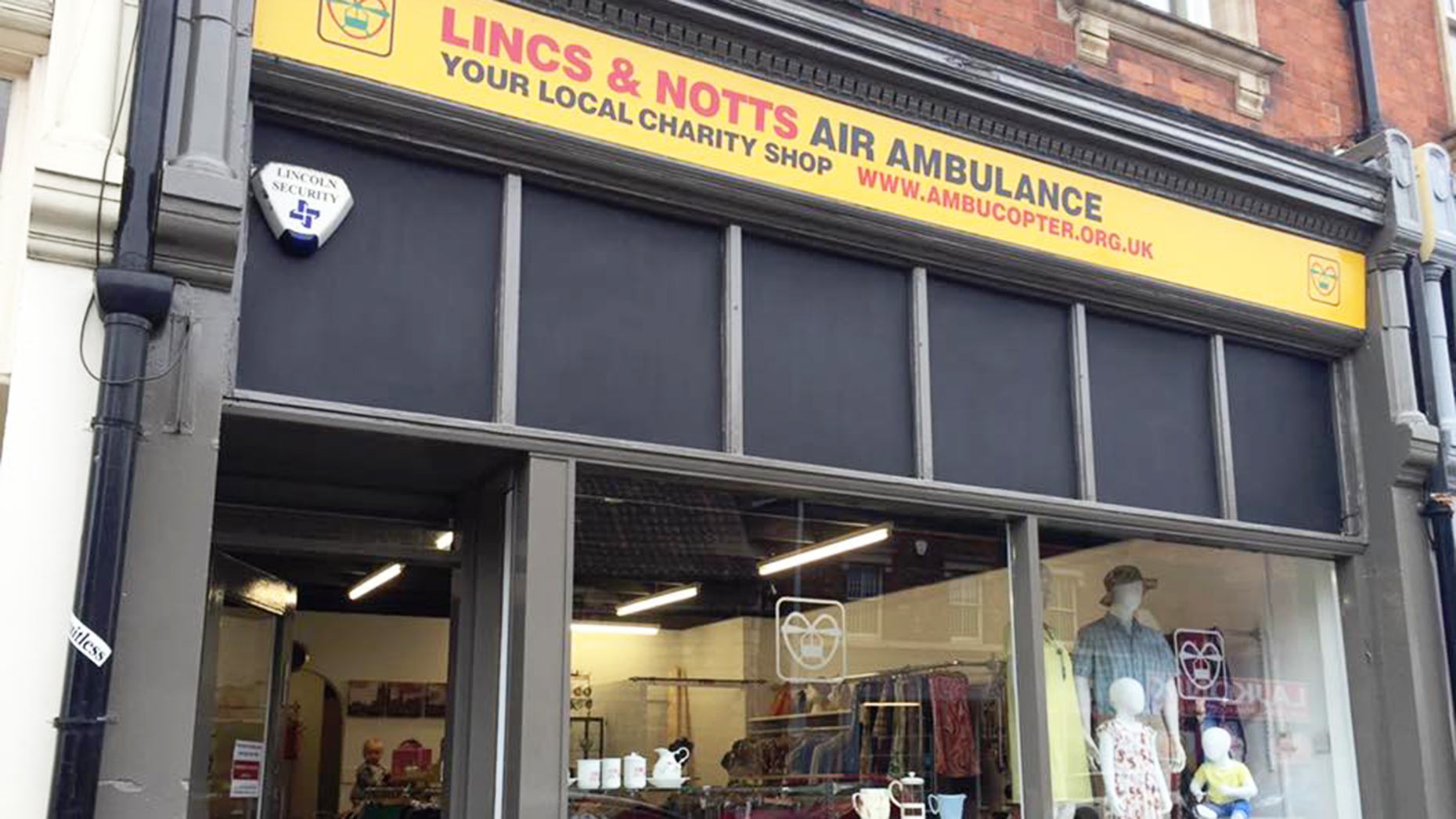 The Lincs and Notts Air Ambulance charity shop on Lincoln High Street has reopened following a helping hand from the former BHS store.
The shop near St Peter-at-Gowts Church closed for three weeks in July and opened again on August 3.
New fixtures and fittings for the shop were bought for a bargain price from the Lincoln High Street BHS store, which closed its doors this week.
Kay Chambers, the charity's Lincolnshire Shop Coordinator said: "We knew the shop had potential. It's in a great location and has the most amazing volunteers.
"Since taking on the shop coordinator role in February this year this has been my most rewarding challenge so far.
"We've not only increased our sales and quality donations but also interest in volunteering for us.
"Last week a gentleman wandered into the shop to offer his help. Like all our shop volunteers he can help in so many ways such as stock sorting, working on the till and dressing the windows.
"It's not only retired people who can help of course, students and those with spare time are invaluable help too.
"We simply couldn't have done this refurbishment without them. Making the shop a nicer place for them to work in was another reason for refurbishing it.
"One such amazing volunteer was Phil, a female volunteer who stayed into the night to help me get the shop ready for the reopening. Volunteers really are fantastic people and I greatly look forward to seeing this shop go from strength to strength!"
The shop's current opening hours are Monday to Saturday from 9.30am – 3.30pm.
The charity is looking to extend these hours to 5.30pm but needs more volunteers to cover these hours a few times a week.
Anyone that can help should email Kay on [email protected] or phone 01522 548469.