August 23, 2016 11.48 am
This story is over 87 months old
Lincoln strongman to pull truck while carrying two people for charity
A Lincoln strongman is preparing to pull a truck while carrying two people for charity, in memory of his friend. Dave Johnson, 36, a personal trainer from Lincoln will pull a 7.5 tonne truck, while carrying a strongman yoke loaded with two people with a combined weight of over 42 stone at St Marks Shopping Centre on Monday, August…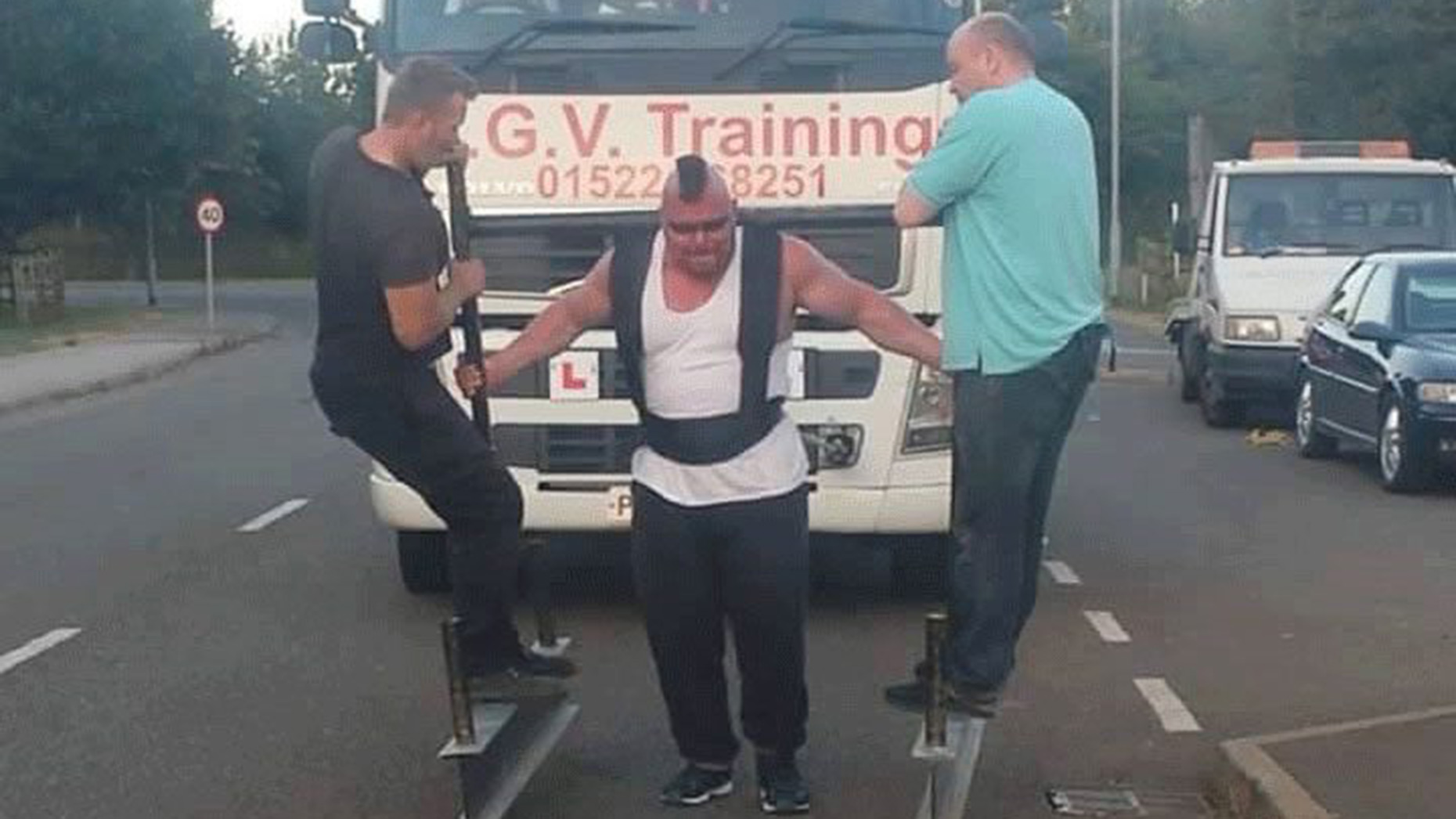 A Lincoln strongman is preparing to pull a truck while carrying two people for charity, in memory of his friend.
Dave Johnson, 36, a personal trainer from Lincoln will pull a 7.5 tonne truck, while carrying a strongman yoke loaded with two people with a combined weight of over 42 stone at St Marks Shopping Centre on Monday, August 29.
The money will be donated to the Ethan Maull 'Up Yours To Cancer' Foundation and Olivia's Journey.
The event will be run in memory of Dave's friend, Mark Browne, who passed away in 2012 after a battle with cancer.
Dave said that it is also important to get Mark's message out there,
"If you feel something is wrong get it checked out. If you want a second opinion too, go get one."
"Mark said, if his situation and story saved one person from what he went through it would be worth it all," Dave said.
Earlier this year, Dave said that he was assaulted at work and suffered an ankle injury, but gave his word to Mark to do an event in his memory every year, no matter what.
"I won't be stopped and I'll keep my word, I always do what I say and say what I mean out of loyalty and respect for him and everyone who has battled cancer," he said.
There will also be a wrestling demonstration at 2.30pm, with Dave's truck pull taking place at 3.20pm.
Last year Dave pulled a firetruck with an Audi A4 and a Lancaster Bomber.
More information about the event can be found at the event page here.