August 8, 2016 11.09 am
This story is over 68 months old
Lincolnshire mayor proposals divide opinion ahead of devolution consultation closure
Lincoln residents have until this evening to have their say on the proposed devolution deal and hotly disputed plans for a Greater Lincolnshire directly elected mayor. The Greater Lincolnshire devolution deal was agreed by all 10 councils in the county with the government in March 2016. Key points of the proposal include: The combined authority will…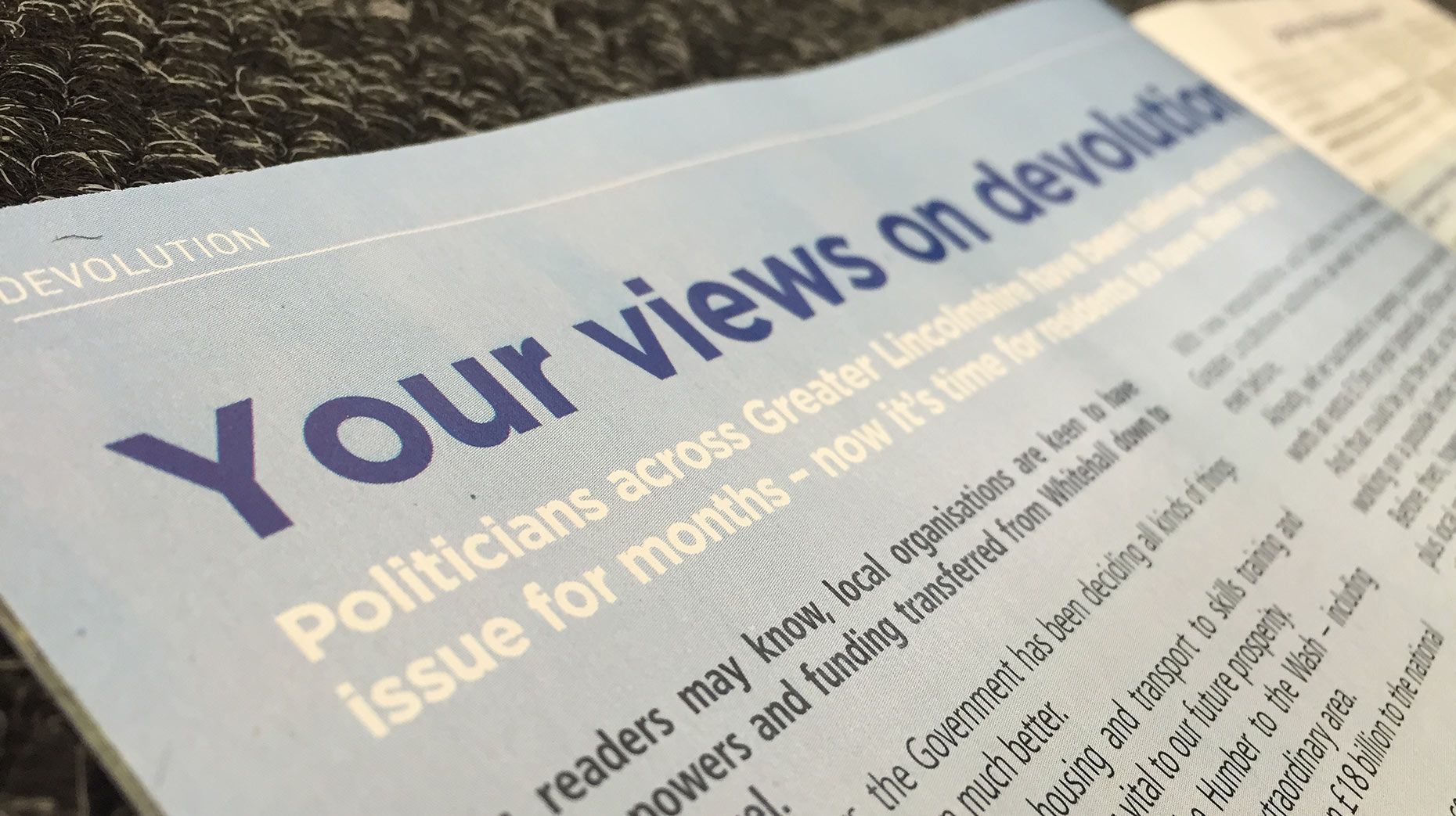 Lincoln residents have until this evening to have their say on the proposed devolution deal and hotly disputed plans for a Greater Lincolnshire directly elected mayor.
The Greater Lincolnshire devolution deal was agreed by all 10 councils in the county with the government in March 2016.
Key points of the proposal include:
The combined authority will receive £15 million a year, for the next 30 years, for infrastructure projects
Funding and responsibilities will include transport, housing, skills training and flood risk management
A directly elected mayor will lead the combined authority, with elections potentially taking place in 2017
All the councils will continue to exist in their current form
The consultation closes on August 8 at 5pm.
Responses will be reviewed before each council will then have to formally agree the deal later this year.
Elected mayor controversy
The idea of directly elected mayor has not been met with much enthusiasm by some.
The Labour group on Lincolnshire County Council has been especially critical of the plans.
In a column for The Lincolnite, Councillor Robert Parker described the position as "a gravy train, an unwanted quango, a waste of our money!"
The directly elected mayor role has even been given a lukewarm response from Lincolnshire County Council leader Martin Hill, who previously said: "The more we can claw back from government to decide locally, the better.
"We came to a pragmatic decision to accept the directly elected mayor. The door would have been closed by the government otherwise."
Other councillors such as Nick Worth were more positive about the deal, saying that "Lincolnshire won't ever have a greater opportunity" to gain powers from Westminster.
---
Read The Lincolnite's all you need to know guide on the Greater Lincolnshire devolution deal.