August 30, 2016 10.55 am
This story is over 87 months old
Man in mobility scooter cleared of drink driving at Skegness McDonald's drive-thru
A mobility scooter driver who staged a 40-minute sit-in at a McDonald's drive-thru after staff refused to serve him has had the case against him dropped. Michael Green, 62, was charged under a Victorian drink driving law after he was turned away from the drive-thru lane of the fast food chain in Grand Parade, Skegness. The…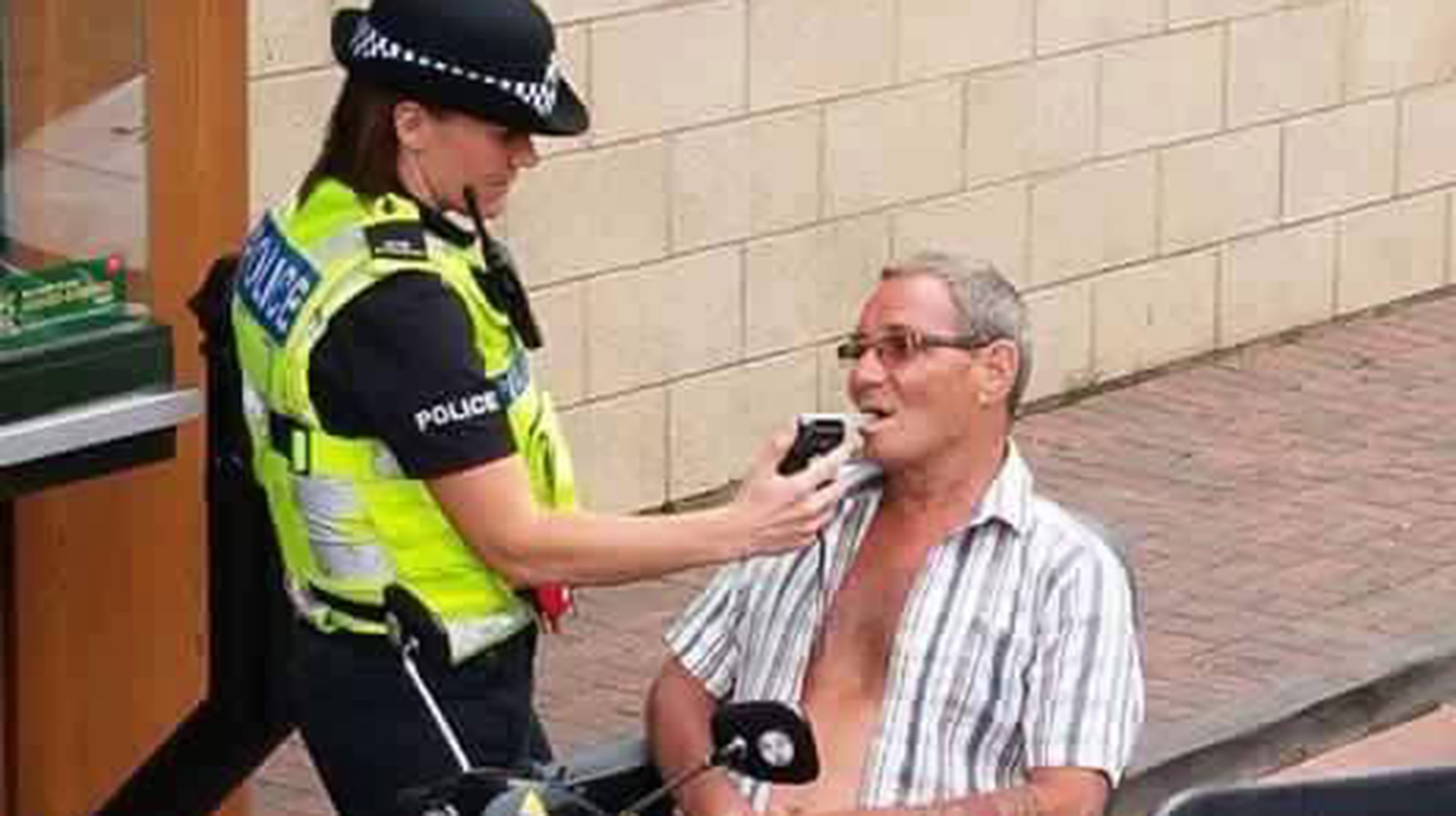 A mobility scooter driver who staged a 40-minute sit-in at a McDonald's drive-thru after staff refused to serve him has had the case against him dropped.
Michael Green, 62, was charged under a Victorian drink driving law after he was turned away from the drive-thru lane of the fast food chain in Grand Parade, Skegness.
The former HGV driver, who is registered disabled after a head injury in 1997, was pictured being breathalysed by a police officer who attended the scene after he refused to leave and caused long delays for takeaway meals.
He was arrested by police and taken to Skegness police station where he was charged with being drunk in charge of a carriage under the 1872 Licensing Act.
But Mr Green, who refused to give a breath specimen, insisted he was not drunk and that his vehicle was roadworthy.
The Crown Prosecution Service on Tuesday, August 30, offered no evidence against Mr Green after he appeared at Skegness Magistrates' Court and entered a not guilty plea to being drunk in charge of a carriage on August 1.
Nick Todd, prosecuting, told magistrates: "It is not often somebody appears before the court contravening a section of the 1872 Carriage Act.
"Mr Green was on his mobility scooter and went to the drive-thru section of the restaurant.
"McDonald's staff said they would not serve him for insurance, and health and safety reasons.
"Mr Green refused to leave and was shouting to staff and the surrounding crowd 'all I want is a burger.' There is no evidence he was abusive.
"After 40 minutes police arrived and attempted to breathalyse him. Bearing in mind he was on a mobility scooter there is a question in mind if they were entitled to do so.
"Mr Green was then arrested and charged.
I do not intend to have a trial on this matter and do not think it is in the public interest.
"The average cost of a trial in Magistrates Court is £3,000.
"Nobody was hurt and there is no evidence he was abusive."
At the time a spokesman for McDonald's said: "Following advice taken from independent parties and company safety risk assessments, it is our policy only roadworthy motor vehicles should be served in our drive-thru lanes.
"This takes into account a number of considerations including space available in the lanes and the heights of ordering points and service hatches.
"Mobility scooter users are invited to enter into our restaurants and order food at service points which are more convenient for them, and most importantly, safer for the customer and crew when selling food."
However, Lincolnshire Reporter revealed that McDonald's workers in Wiltshire served a pensioner using the same model of mobility scooter at the drive-thru in 2015.
The 1872 Licensing Act was originally brought in to crack down on anyone caught drunk in charge of a carriage, steam engine, bicycle a horse or a cow.
Mobility scooters are classed as a carriage and are not covered by current drink-driving laws.
The crime has a maximum penalty of £200 or 51 weeks in prison.