August 22, 2016 2.08 pm
This story is over 68 months old
New Lincoln bus website helps commuters get to their destination
A student at the University of Lincoln has created a new website to help commuters bypass the complications of the Lincoln bus timetable. Jacob Ellis, 20, is currently in his third year of a Computer Science course at the university. Being a bus user himself, Jacob came up with the idea for LincolnBus.co.uk when he realised…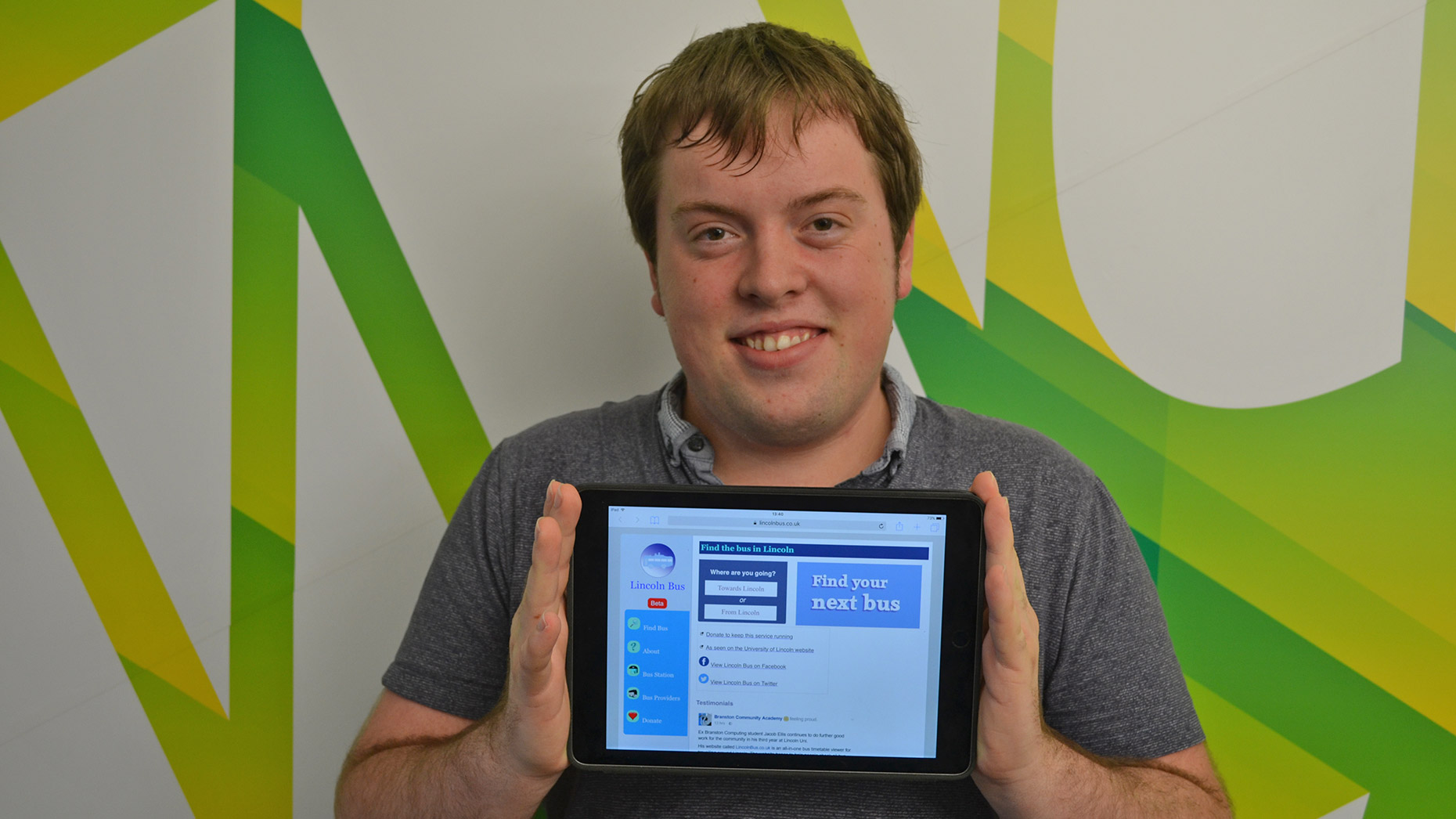 A student at the University of Lincoln has created a new website to help commuters bypass the complications of the Lincoln bus timetable.
Jacob Ellis, 20, is currently in his third year of a Computer Science course at the university.
Being a bus user himself, Jacob came up with the idea for LincolnBus.co.uk when he realised how complicated the timetables could be.
He said: "It can be difficult to quickly understand when the next bus will be using timetables in Lincoln.
"There are some timetables that might say the bus runs 'every 10 minutes' until a certain time in the day but you also have to be careful as each iteration may only run on certain days or the bus may divert along a different route."
Lincoln currently has around 30 bus services and with the new website, bus users will now be able to select the bus they want to catch and their pick up location to easily find the time of the next service.
Jacob explained: "The website will show you an estimated time for your next bus based on the next time on the timetable as well as all other bus departures from their location throughout the day. Additionally, the full bus route is also shown.
"If it's a Sunday or a bank holiday, the estimated next bus box only show Sunday services. Likewise for Saturday-only services and services that operate on school days only.
The website is currently an ongoing project for the student as part of his dissertation and Jacob plans to continue to upgrade the site with additional features in the months to come.
"I will be upgrading the website to include a journey planner whereby the user selects their location, destination and the time they would like to leave and a plan for their journey populates.
"Another future feature is GPS integration so that the user doesn't need to manually type their location which is helpful to tourists.
"This will be integrated into the android app which is in development. I also want to add user accounts so people can favourite their routes and set reminders pushed to their phone's notifications."