August 3, 2016 10.28 am
This story is over 64 months old
UK pilots visit Red Arrows ahead of Red Bull Air Race
Lincolnshire's RAF Red Arrows flew with UK race pilots, Nigel Lamb and Ben Murphy, when they visited RAF Scampton. The opportunity to bring together the pilots and the Red Arrows came in the run up to the third consecutive Red Bull Air Race at Ascot, on August 13 and 14. Murphy, who is a new…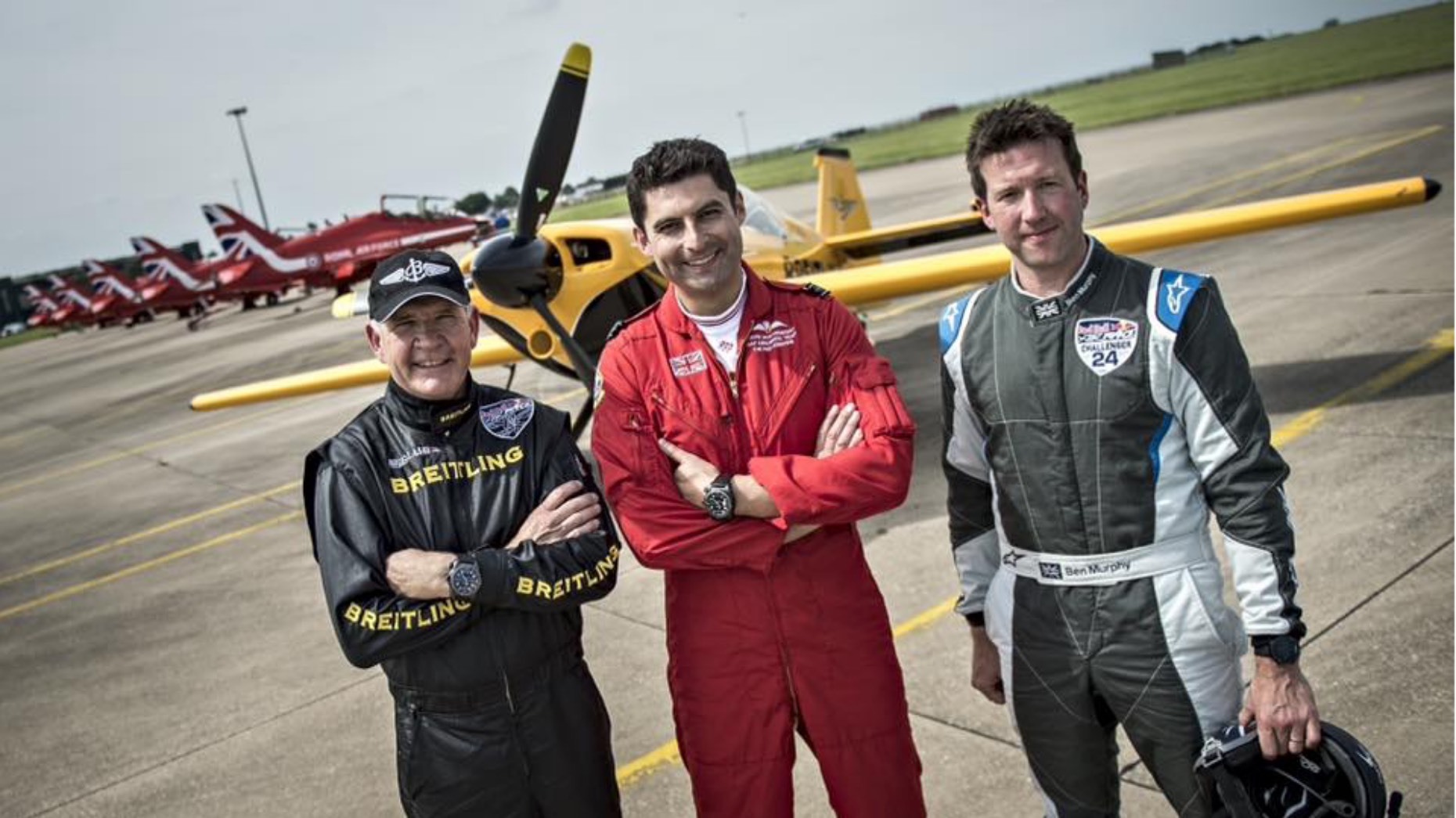 Lincolnshire's RAF Red Arrows flew with UK race pilots, Nigel Lamb and Ben Murphy, when they visited RAF Scampton.
The opportunity to bring together the pilots and the Red Arrows came in the run up to the third consecutive Red Bull Air Race at Ascot, on August 13 and 14.
Murphy, who is a new member of the Red Bull Air Race Challenger Class this year, is also a former RAF pilot who served as Commanding Officer and Team Leader of the Red Arrows.
Master Class pilot Lamb is also a former military pilot who flew jets and helicopters with the Air Force of his native Rhodesia (now Zimbabwe).
The pair had a lot to talk about with the Red Arrows pilots, including current Team Leader and Red One, Squadron Leader David "Monty" Montenegro.
Ben Murphy said: "Monty is the only pilot remaining that I flew with during my time on the team – but the ethos and the spirit is exactly as it was."
The pilots compared notes on the teamwork and dedication required to be the best of the best on a global stage.
Lamb and Murphy flew their own race-planes – the Breitling MXS-R and the Red Bull Air Race Extra alongside Squadron Leader Montenegro's Hawk, after being taken up in one of the Red Arrows planes.
Squadron Leader Montenegro said: "There are very obvious differences between the Red Arrows and the Red Bull Air Race – one is about precision, formation aerobatics with nine fast-jets while the latter is about competition against the clock, using highly-dynamic aircraft."
For information on the 2016 Red Bull Air Race season, including tickets, visit the website.