Work starts on Bishop Grosseteste University campus extension
Work has started on a new campus extension at Bishop Grosseteste University, which will see a teaching block double in size. Councillors gave the green light to the £2.2 million redevelopment of the Constance Stewart Hall in June this year. The expansion site is located in the north-west elevation and south-east elevation of the Constance…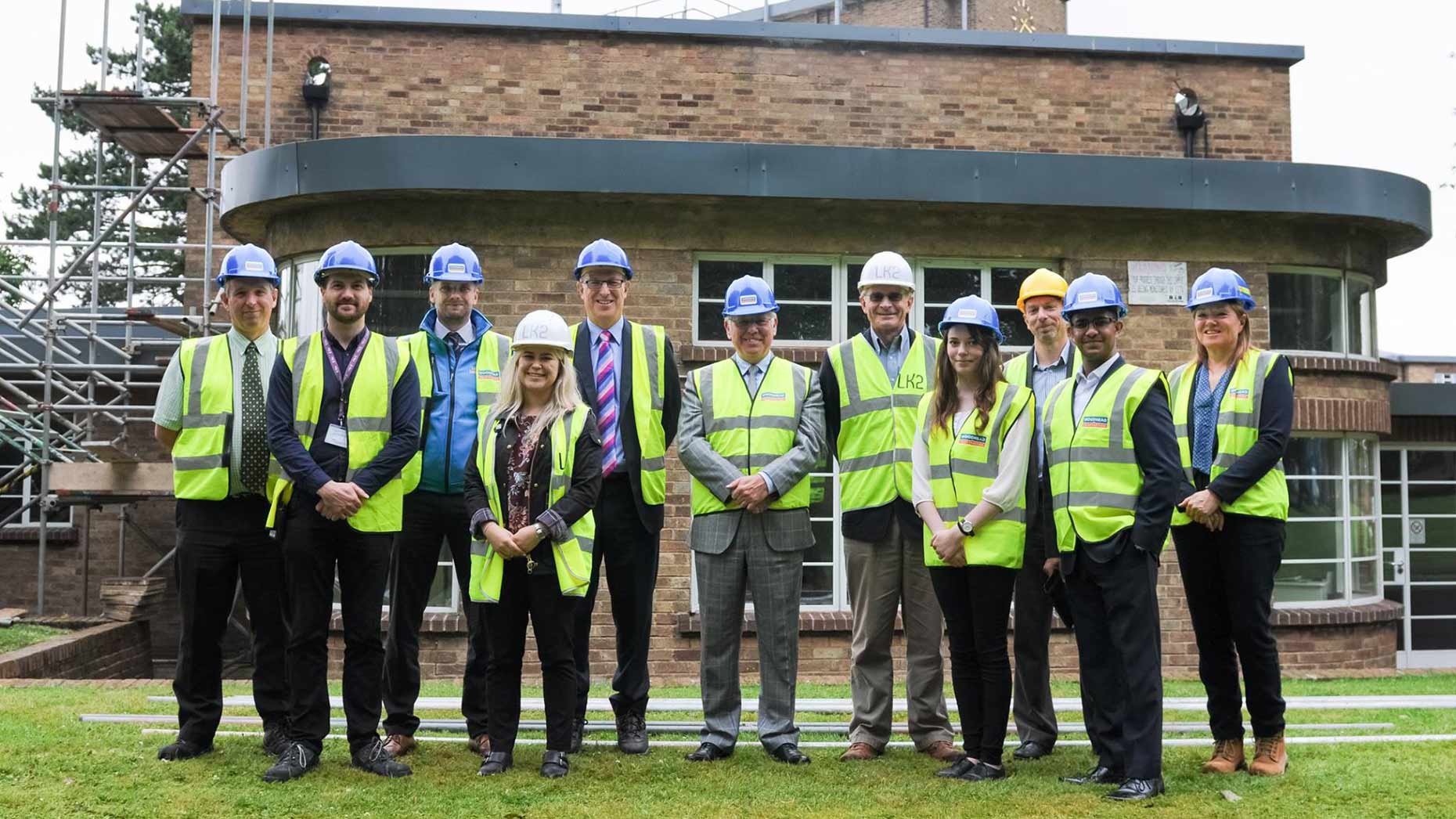 Work has started on a new campus extension at Bishop Grosseteste University, which will see a teaching block double in size.
Councillors gave the green light to the £2.2 million redevelopment of the Constance Stewart Hall in June this year.
The expansion site is located in the north-west elevation and south-east elevation of the Constance Stewart Hall, and will create two extra floor spaces to provide new teaching spaces for the students.
The project is expected to be completed by summer 2017 and contractors Robert Woodhead Ltd started work on the scheme on August 2.
Juliet Slater of Robert Woodhead, said: "Being a local contractor, based just a few miles away means we will be using local Lincolnshire steel for the frame.
"The university students will also gain valuable work experience on the project; we are looking forward to working with the university, architects LK2, and the wider team to deliver a very exciting scheme in the heart of the city."
Andrew Kitchen, director at LK2, who came up with the designs, said: "We have been working closely with Bishop Grosseteste University to design a new vision for its campus while providing improved facilities for students.
"We are certain that this redevelopment of Constance Stewart Hall will meet the needs of the university's staff and students while bringing the university into an exciting new era."
Fred Robson, head of estates at Bishop Grosseteste University, said: "The new classrooms will give our students state-of-the-art teaching facilities in a modern extension which complements the original building extremely well.
"The new project will update a rather forgotten area of the campus and give BGU a real statement building on one of the main routes into Lincoln."