September 28, 2016 5.00 pm
This story is over 86 months old
19th Century Grantham street sign salvaged from demolished building
A street name sign on a Grantham road has been restored to its former 19th century glory by the South Kesteven District Council and Grantham Civic Society. The cast iron sign was salvaged from the former Tanvic buildings on Wharf Road and is one of the original street names installed in locations across the town in…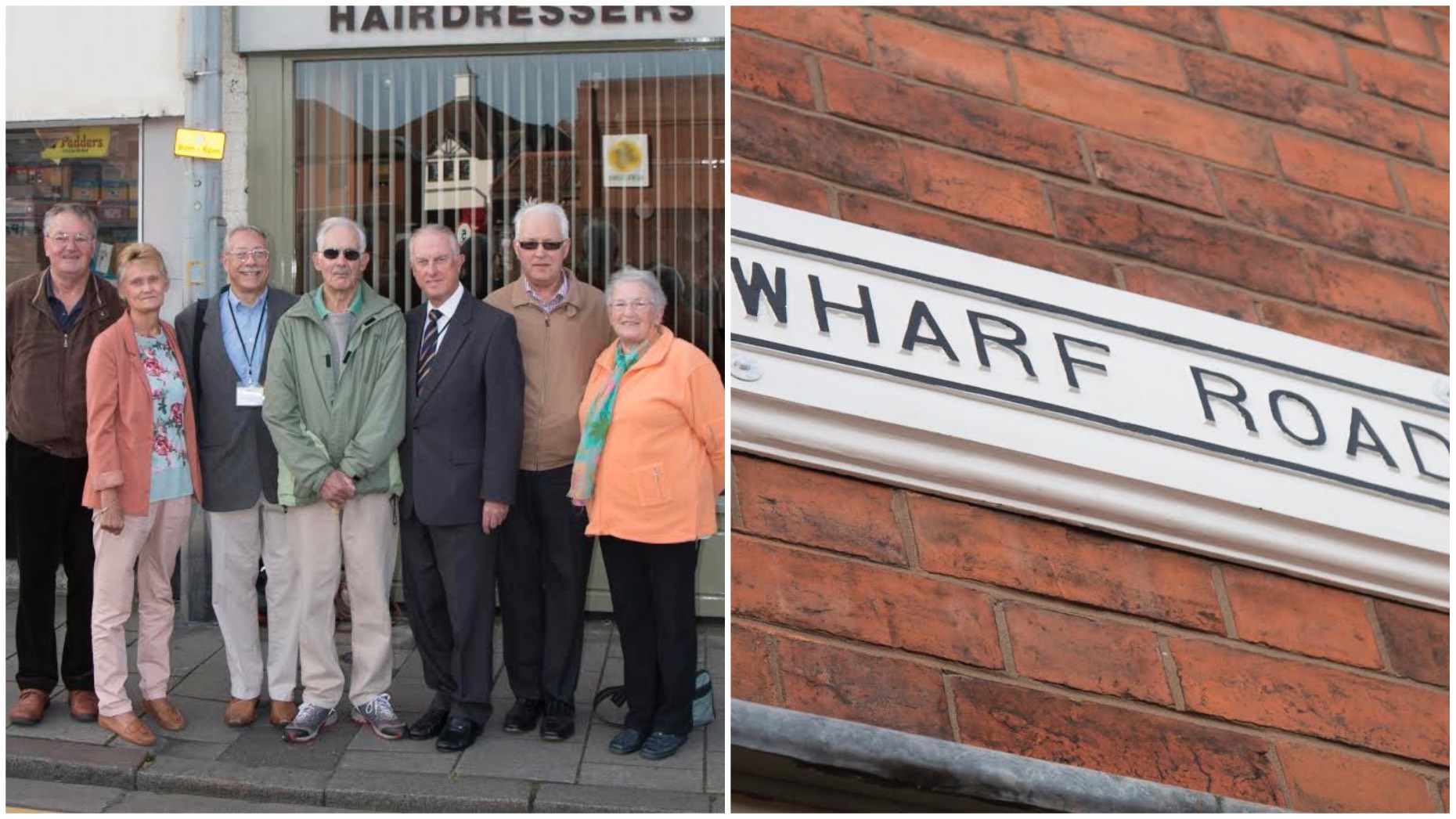 A street name sign on a Grantham road has been restored to its former 19th century glory by the South Kesteven District Council and Grantham Civic Society.
The cast iron sign was salvaged from the former Tanvic buildings on Wharf Road and is one of the original street names installed in locations across the town in the 1800s.
The sign was salvaged before work began on the site and then cleaned and repainted by Gordon Beech, great grandson of Isaac Beech who had the contract with Grantham Borough Council in circa 1880.
It was unveiled on September 28 by SKDC's Executive Member for Environment Councillor Nick Craft and John Manterfield, secretary of Grantham Civic Society above Kinnersley hairdressers in the town who gave their permission for it to be installed.
Councillor Craft said: "We're very much a Council that looks to the future and where our towns and district can progress but where possible it's always important to acknowledge the past.
"Historical road signs across the district are a small but important nod to our heritage and whilst some will always need replacing over time it's wonderful when in instances like this, we can refurbish them and acknowledge the style of Grantham's past."
John Manterfield said: "We chose this site to reinstall the sign as there is little in this location to indicate which street you are entering from the bus station.
"We're very pleased with the end product and thanks go to SKDC, Lincolnshire County Council highways department, John and Pauline Kinnersley and of course Gordon for salvaging a lovely part of Grantham's history."