September 27, 2016 4.31 pm
This story is over 63 months old
Lincoln College welcomes first air and defence students
Lincoln College marked the 130th birthday of the Air and Defence Career College by welcoming its first ever intake of Air and Defence Career students. On Tuesday, September 27 a ceremony put on by the college welcomed around 40 students to the new course. The college is supported by the Royal Air Force and top global…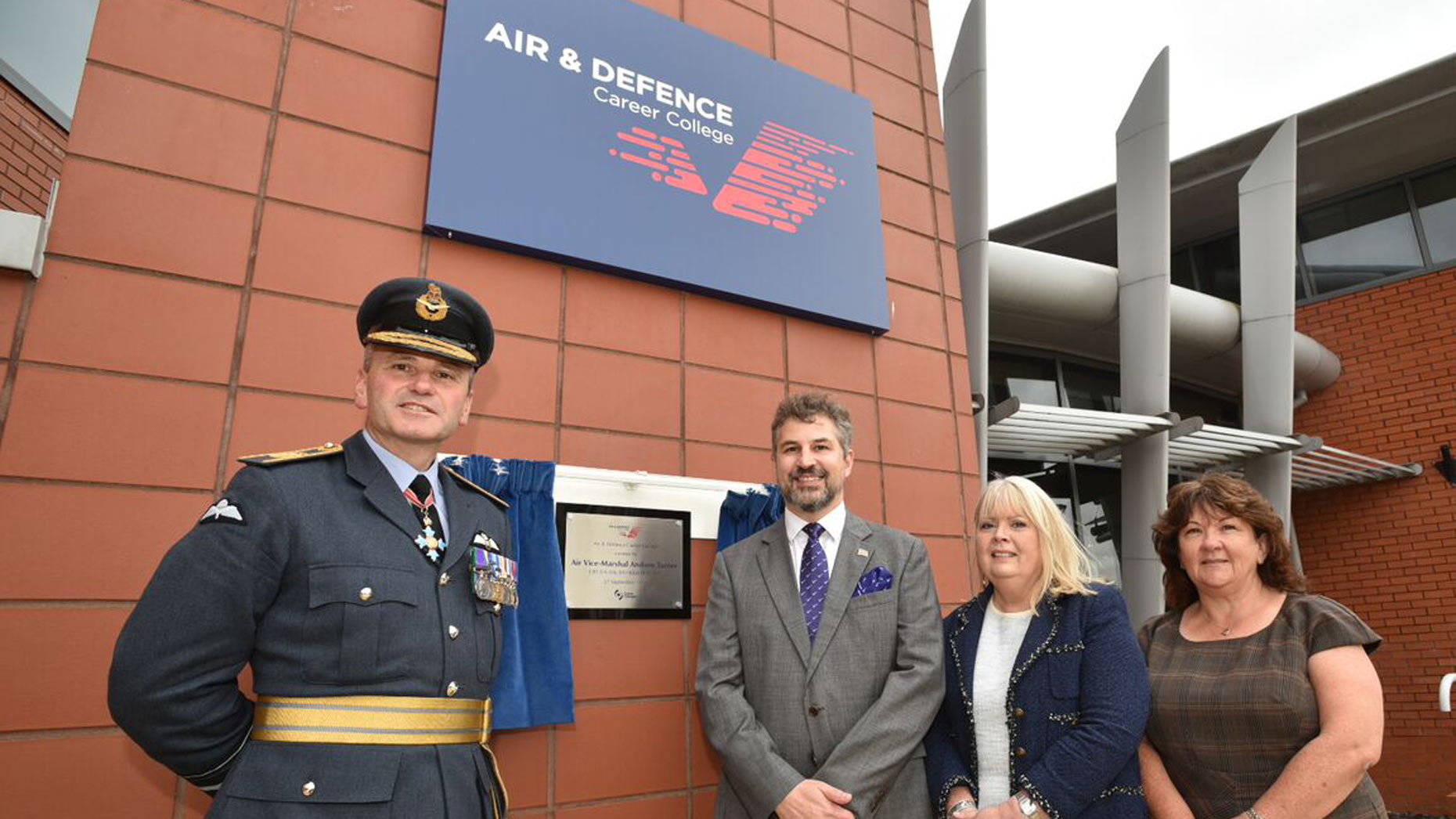 Lincoln College marked the 130th birthday of the Air and Defence Career College by welcoming its first ever intake of Air and Defence Career students.
On Tuesday, September 27 a ceremony put on by the college welcomed around 40 students to the new course.
The college is supported by the Royal Air Force and top global aerospace engineering firms including: Raytheon, Thales, AAR Corp and BAE Systems.
The day saw a Tornado GR4 flypast, the RAF BMW Superbike Team showing off their bikes, a flight-simulator, and a working RAF field kitchen.
Graduates who meet the RAF recruitment criteria will be guaranteed a place on RAF Basic Recruit Training, or be well equipped to start a career in the wider aerospace industry.
On top of their professional technical training, students will also take part in regular RAF fitness and adventure training, complete Duke of Edinburgh Awards, go on a residential course designed by the RAF and Royal Society of Engineers, and star performers will even get the chance to go up in a trainer jet.
Group Captain Paul McClurg, Group Captain Training at the RAF College at Cranwell, told The Lincolnite: "The college is training the kids of tomorrow in terms of technical skills that we need in the airforce and what we are short of.
"Information and communication technology, engineering and catering – they are the sort of skills we are needing and the college can provide that for us."
Gary Headland, Lincoln College Group CEO, said: "I think the Air and Defence Careers College is really important to these young people to prepare them for a career either in the Royal Airforce or in one of the companies that work closely with the Royal Airforce, and there are a lot of them in Greater Lincolnshire.
"This is about creating really highly talented, skilled and productive young people and working closely with those industries to get them into great jobs."