September 14, 2016 1.41 pm
This story is over 67 months old
Lincoln funeral car road-trippers raise over £10k in 2,400 mile voyage
A group of six friends from Lincoln have completed a Top Gear style challenge, driving 2,400 miles in an ex-funeral car around the UK. The journey lasted four days and the group raised nearly £11,000 for charity. Nigel Bottom, Nigel Laing, Ian Sheldon, Paul Thompson, Darren Gourley and Adam Cox, all from Lincoln, aimed to reach…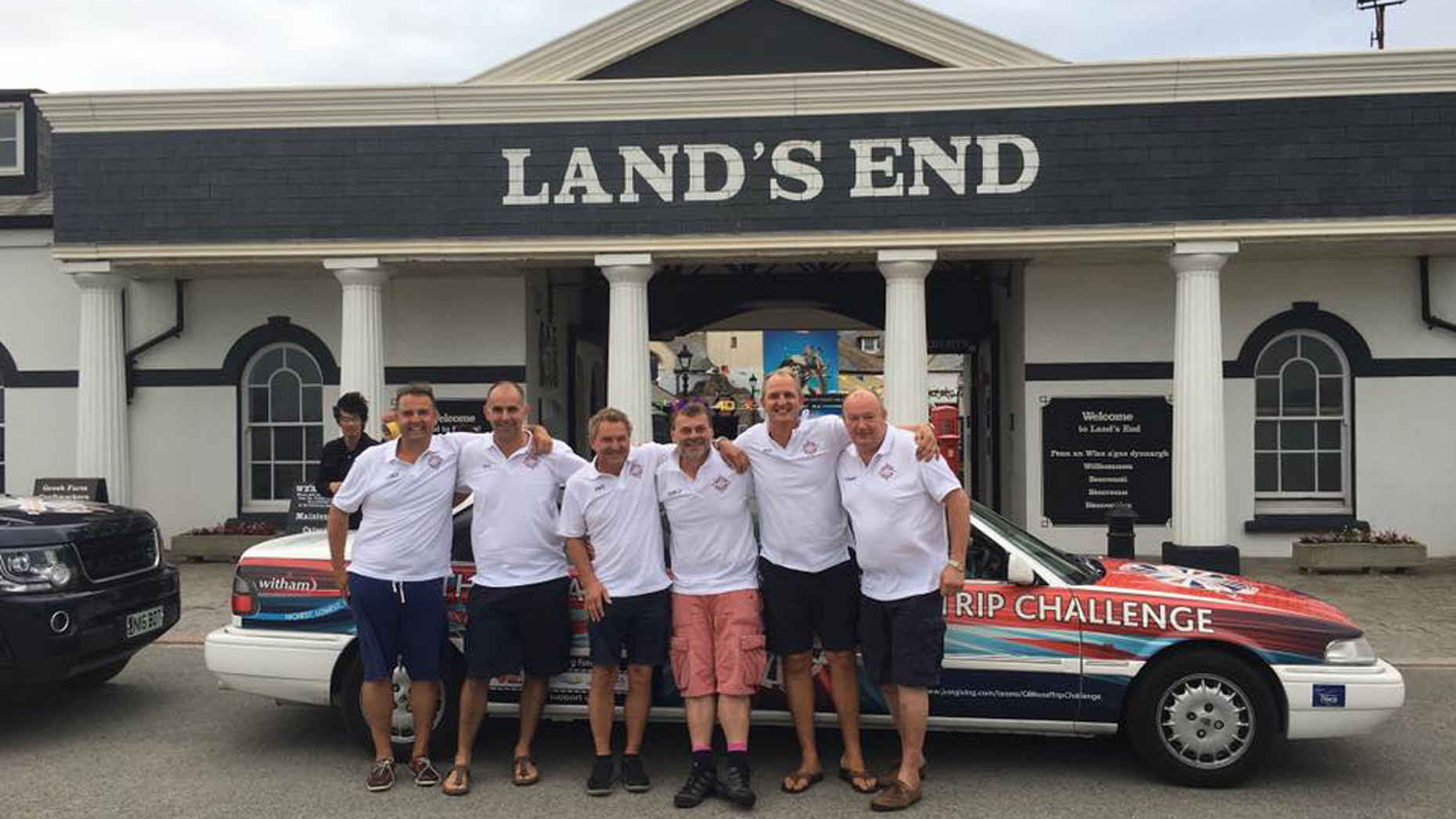 A group of six friends from Lincoln have completed a Top Gear style challenge, driving 2,400 miles in an ex-funeral car around the UK.
The journey lasted four days and the group raised nearly £11,000 for charity.
Nigel Bottom, Nigel Laing, Ian Sheldon, Paul Thompson, Darren Gourley and Adam Cox, all from Lincoln, aimed to reach the highest and lowest, most easterly, westerly, northerly and southerly points of the UK in an old Rover limousine.
They set off from Lincoln at 5am on Thursday, September 8 and then drove to Lowestoft, Holme Fen, Lands End, St David's, Ben Nevis and John O'Groats, before returning to Lincoln on Sunday, September 11.
After a promising start, the Rover limousine suffered a series of breakdowns and unfortunately died a death in the Welsh Hills after the head gasket blew up.
The group of friends were determined to get to the finish line and used the support vehicle for the rest of the journey.
The Great British Road Trip team completed the course in less than 96 hours and raised nearly £11,000 for six charities close to their families, colleagues or friends and funded all by themselves.
The charities are:
Lincolnshire and Nottinghamshire Air Ambulance
St Barnabas Lincolnshire Hospice
Cancer Research UK
The National Autistic Society
RFU Injured Players Foundation
Royal National Lifeboat Institution
Nigel Bottom, one of the organisers and drivers of the trip, said: "It was gruelling and disappointing that the car didn't make it.
"We completed the challenge in the support car, had some great fun and are delighted that we have raised so much money for the six charities".