October 11, 2016 9.24 am
This story is over 85 months old
Andrew Lewer: It's likely others will follow our Brexit lead
I was "on balance" a Brexit supporter. And I believe Britain's decision to leave the European Union was the right one. It was good to hear Theresa May confirm on becoming Prime Minister that "Brexit means Brexit" and that no second referendum would follow. Her announcement of the Brexit timetable is very welcome. Although there…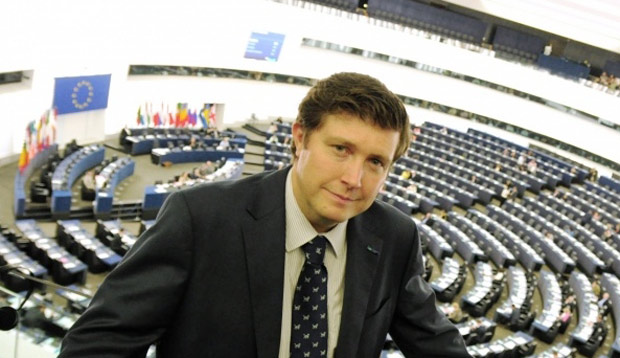 I was "on balance" a Brexit supporter. And I believe Britain's decision to leave the European Union was the right one.
It was good to hear Theresa May confirm on becoming Prime Minister that "Brexit means Brexit" and that no second referendum would follow.
Her announcement of the Brexit timetable is very welcome. Although there should be no doubt that there is a lot of work and skilled negotiations ahead to get the best deal for the UK and Europe.
My opinion may have been very different had the European elite listened to what the UK was looking for in the renegotiation. It was a missed opportunity to secure much-needed changes to create an effective and efficient EU for all its members – not just the UK.
But instead in true EU-style we were given short shrift. The changes we wanted were largely ignored and The European Project continues to press ahead towards an ever-closer union.
That was the fundamental mistake of Mr Juncker et al. We did not ask for much – not enough in my opinion. But the UK was not alone in wanting the EU to rein back its power and let national governments govern.
Now it is likely that others will follow our lead and review their membership of the EU. The Italian banking crisis will gather pace with implications up to and including the collapse of the Euro. An expansion of the 'Social Pillar' of legislation will render the EU even more centralised and uncompetitive.
I have always said it is important we act carefully and reasonably to plan and negotiate our exit. Theresa May has shown that is what she intends will happen.
Brexit does not mean we are turning our back on our European neighbours. Rather, we have chosen to take control of our own destiny and to cooperate and work together.
Indeed, almost to seek a return to the EU's roots (at least those that were emphasised at the last EU referendum in 1975): Strong trade links, a secure and peaceful community.
I firmly believe we can maintain and develop mutually beneficial relationships across Europe and beyond to strengthen trade, security and cultural opportunities.
We must not forget our UK credentials. We are the world's fifth largest economy with a proven track record of innovation and success. And we remain a key player on the world stage as a member of NATO, the UN Security Council and G7.
Brexit means we can take a close look at what we want the UK to look like. It is our chance to revitalise, reform and improve. It is an opportunity to rationalise and modernise rules and regulations. It is the chance to rid ourselves of the unnecessary interference which hampers our ambitions and ties our hands.
Brexit was unexpected. Even our Prime Minister did not expect it. But I believe she has shown considerable leadership in taking the agenda forward in response to the result.
Her performance at this week's Conservative Party Conference has shown she is listening and is setting a refreshing new direction for the government. She has big ambitions for a Global Britain as an independent sovereign country with control over immigration and freedom to pass our own laws.
None of it will be easy. I will do all I can to support the Brexit negotiation teams and highlight EU spending and investment programmes that are useful and successful – as well as those that are not. And I will draw attention to those EU rules and regulations in need of urgent and worthwhile reform.
This is our opportunity to create a new-look UK. We have control of our future and the Prime Minister is clear she expects everyone to share in a brighter future.
Andrew Lewer MBE MEP has been an active member of the Conservative Party since university. He has a strong track record of political service at local, regional, national and European level. Representing the East Midlands, Andrew secured his seat on the European Parliament in the 2014 elections. He is a member of the European Conservatives and Reformist (ECR) Group and - unusually - has the Co-ordinator roles for both the EU Culture and Education and the Regional Development Committees. In addition, he is Chairman of the ECR and European Parliament Policy Group on Subsidiarity and Localism. He is a member of the Parliament's Science and Technology Panel (STOA) and Vice-President of the ECR's think tank "New Direction". Andrew is a Governor of the University of Derby, a Vice-President of the Local Government Association and a Director of the Derbyshire Historic Buildings Trust. He received his MBE in 2014 for his services as Leader of Derbyshire County Council from 2009 to 2013 and as Deputy Chairman of the Local Government Association from 2011 to 2014. He is married to Gabriela and has a son Philip.