Decision due on potential extension of 'unpopular' Grantham A&E overnight closure
Health bosses are set to decide on plans to extend the controversial overnight closure of the A&E department at Grantham Hospital tomorrow. A board meeting of United Lincolnshire Hospitals NHS Trust will meet at Boston Pilgrim Hospital on November 1 to agree on whether to reopen the A&E at all times. As previously reported, the trust…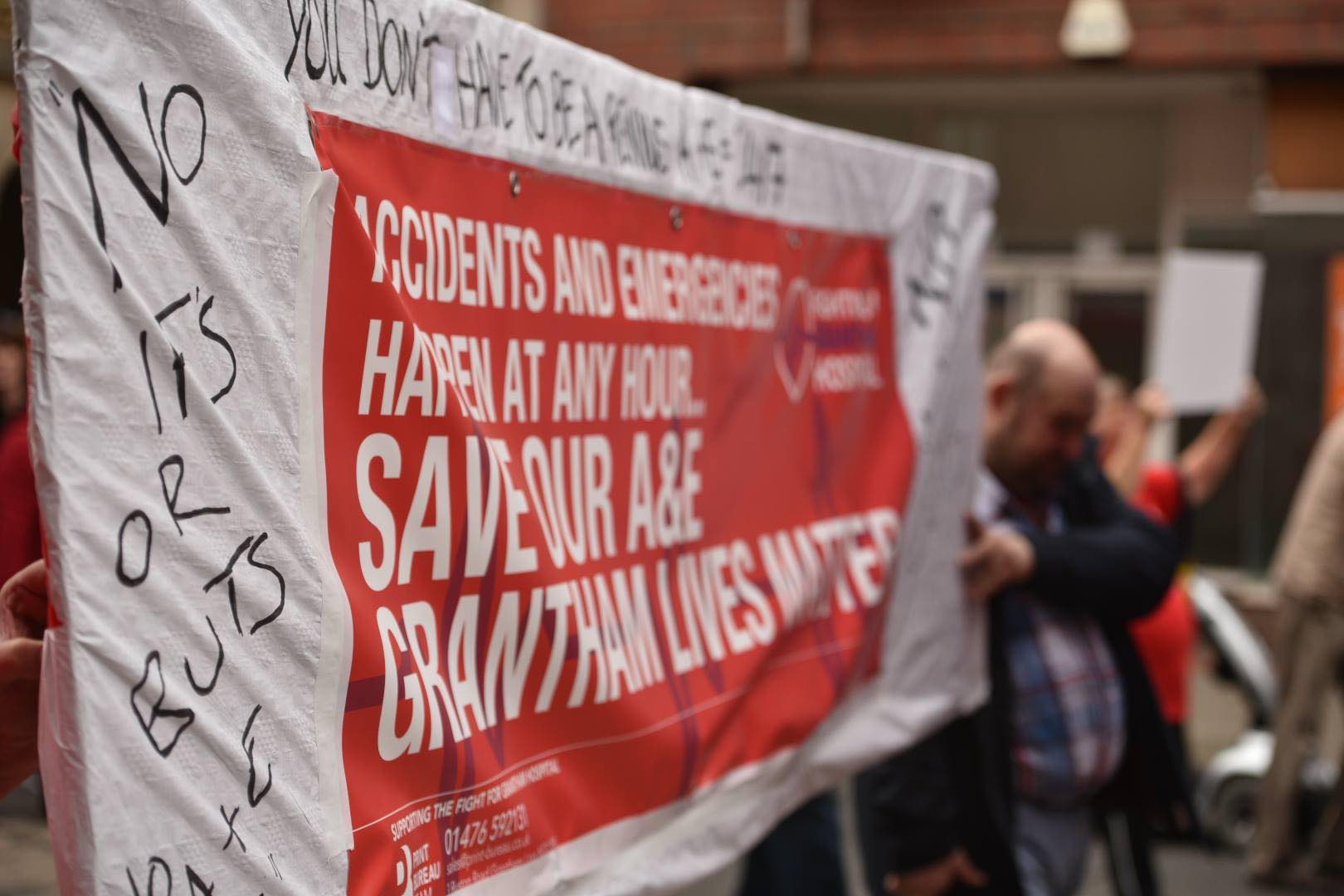 Health bosses are set to decide on plans to extend the controversial overnight closure of the A&E department at Grantham Hospital tomorrow.
A board meeting of United Lincolnshire Hospitals NHS Trust will meet at Boston Pilgrim Hospital on November 1 to agree on whether to reopen the A&E at all times.
As previously reported, the trust made the unprecedented decision to slash opening hours at the town's A&E to 9am to 6.30pm.
The decision means that the A&E department is closed more than it is open.
At the time, hospital bosses said that there were insufficient numbers of doctors to fill shifts in the three Lincolnshire A&E departments 24 hours a day, seven days a week.
Two huge protest marches have taken place in Grantham since the changes, with residents accusing the trust of "bad management".
The latest on Saturday, October 29, saw over 6,000 residents march through the town centre and up to the hospital.
In an interview with Lincolnshire Reporter in August, trust chief executive Jan Sobieraj warned that the overnight closure may not be temporary.
The trust remains tight-lipped over any decision, but has not ruled out extending the overnight closure of the department.
Dr Suneil Kapadia, medical director at the trust, said: "The decision to temporarily change the opening hours at Grantham A&E was made due to a reduction in the availability of doctors at Lincoln and Boston hospitals.
"We know this has been an unpopular decision, and this hasn't been an easy decision to make but it was made to protect patients and maintain safe services across Lincolnshire.
"ULHT is committed to reopening A&E but only when it's safe to do so.
"We'll continue to engage and listen to our staff, the public and our partners and we'll take into account their views when we make our decision."
The decision by ULHT will be reviewed by the trust's regulators NHS Improvement on Friday, November 11.