October 7, 2016 2.41 pm
This story is over 62 months old
Glenis Willmott: We lost the referendum, but we can't lose the aftermath
It is just over three months since the EU referendum and although some leading Brexiters like Nigel Farage, have stepped down (only to come back again, albeit "temporarily"), Labour must not run away from the aftermath. However hard recent weeks have been for the Labour Party, Britain cannot afford for us to keep looking inwards…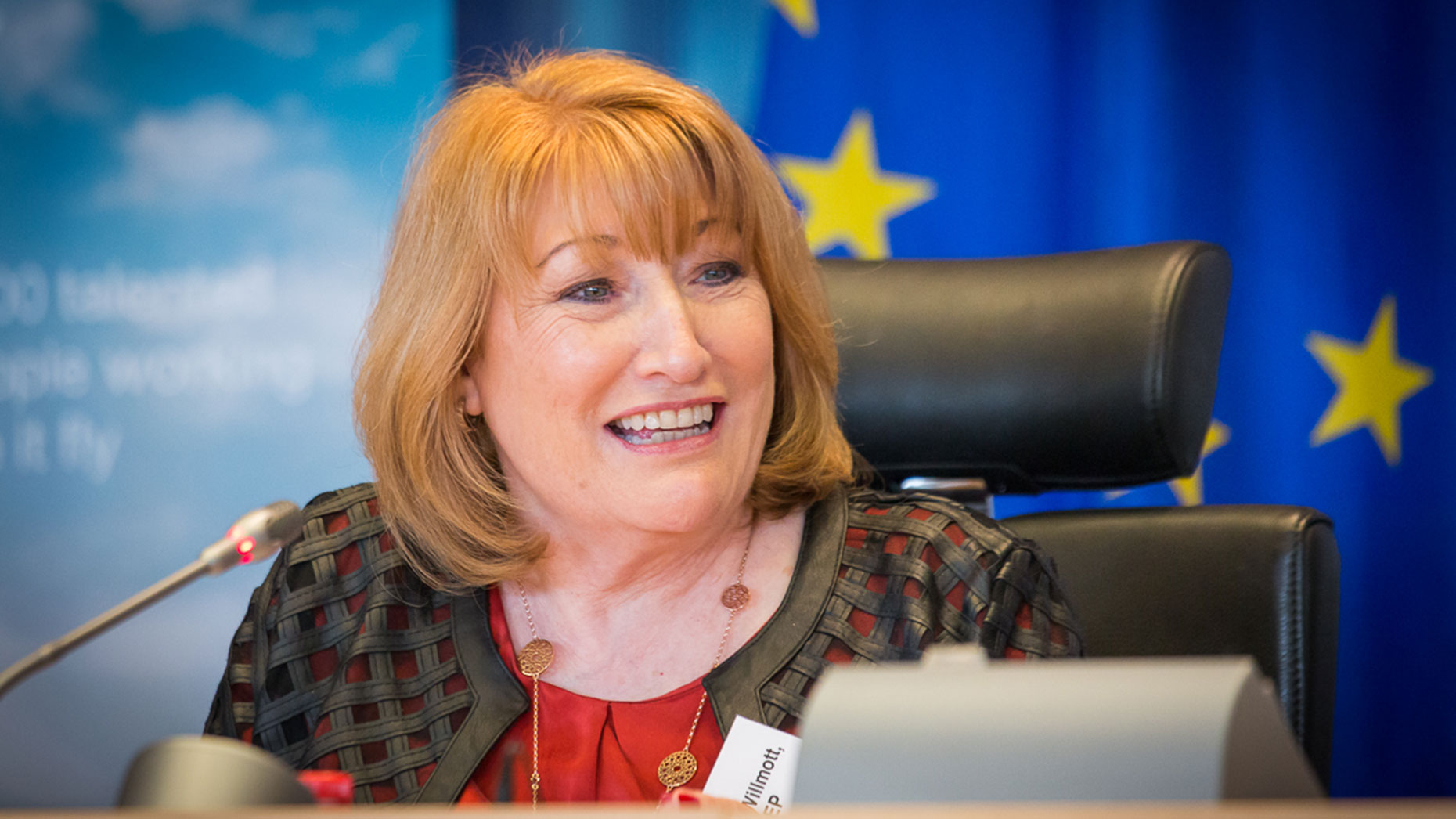 It is just over three months since the EU referendum and although some leading Brexiters like Nigel Farage, have stepped down (only to come back again, albeit "temporarily"), Labour must not run away from the aftermath.
However hard recent weeks have been for the Labour Party, Britain cannot afford for us to keep looking inwards – we need to get on with the job of scrutinising the government, holding it to account and fighting for our values. This applies on all issues but especially on Europe.
We are three months on from the referendum, and though leading Brexiters like Nigel Farage and Michael Gove may have vanished, Labour cannot.
So many questions remain unanswered, so many pledges lie ground into dust. Theresa May may not be able to tell us what Brexit means, but we must try, and work to keep hold of the jobs Britain gains from its membership of the single market and the workplace and consumer rights British people currently enjoy.
In the European Parliament, Labour MEPs have worked for years to bring better rights, better jobs, and better opportunities for British people. We cannot just sit back and watch all this progress reversed.
We may have lost the referendum, but we can't lose the aftermath.
A fast, to-hell-with-the-consequences "Hard Brexit" – which UKIP and many of the Tory Euro-obsessives are pushing for – would be a disaster.
An ill-thought-out, hasty withdrawal could lead to huge tariff barriers and regulatory obstacles for our companies, resulting in higher prices and job losses – not something that Leave campaigners mentioned during the referendum.
It is vital that Labour keeps a gimlet-eyed focus on the actions of the Tory government at every stage of its negotiations with the EU, holding ministers to account in parliament, at the despatch box and in the new Brexit select committee. And, as Labour MEPs, we will continue to shine a light on the government's actions in Brussels.
We need to be challenging the claims of Brexit secretary David Davis, foreign secretary Boris Johnson and international trade secretary Liam Fox that Britain will simply be able to storm out of the EU and immediately strike trade deals with India, America, Australia or indeed the EU itself, without disastrous consequences for jobs, rights and our economy.
And we must ensure that the likes of Lord Lawson and the Change Britain group of Brexit hardliners do not bend the prime minister's ear with their bonfire of regulations spiel.
Make no mistake, what they call "intelligent deregulation" means the rolling back of workplace rights, workers forced to work longer hours with fewer protections.
Look at what could be at risk: the minimum of four weeks' paid holiday; a right to parental leave; extended maternity leave; a new right to request flexible working; and the same protection for part-time workers as full-time workers. These are rights the Labour Party and our trade union colleagues have campaigned to bring about, fought for and delivered. We cannot and will not just sit back and let them be taken from us.
The Labour Party came into existence 116 years ago to give working people a voice in parliament, to make sure they were no longer ignored by the Tory and Liberal ruling classes. Britain is now facing its toughest test in peacetime. If we don't get it right, the consequences will last a lifetime. Labour needs to look outwards, make our voices heard and ensure our country and our communities do not suffer. We haven't fought all our history for a better Britain just to give up now.