October 23, 2016 10.43 am
This story is over 68 months old
Hundreds attend installation of first female Dean of Lincoln
People came from far and wide to witness the installation of the first female Dean of Lincoln at the city's iconic cathedral. Christine Wilson, 58, the previous Archdeacon of Chesterfield since 2010, was installed as the 84th Dean of Lincoln at a service in the cathedral on October 22. She vowed to make the cathedral…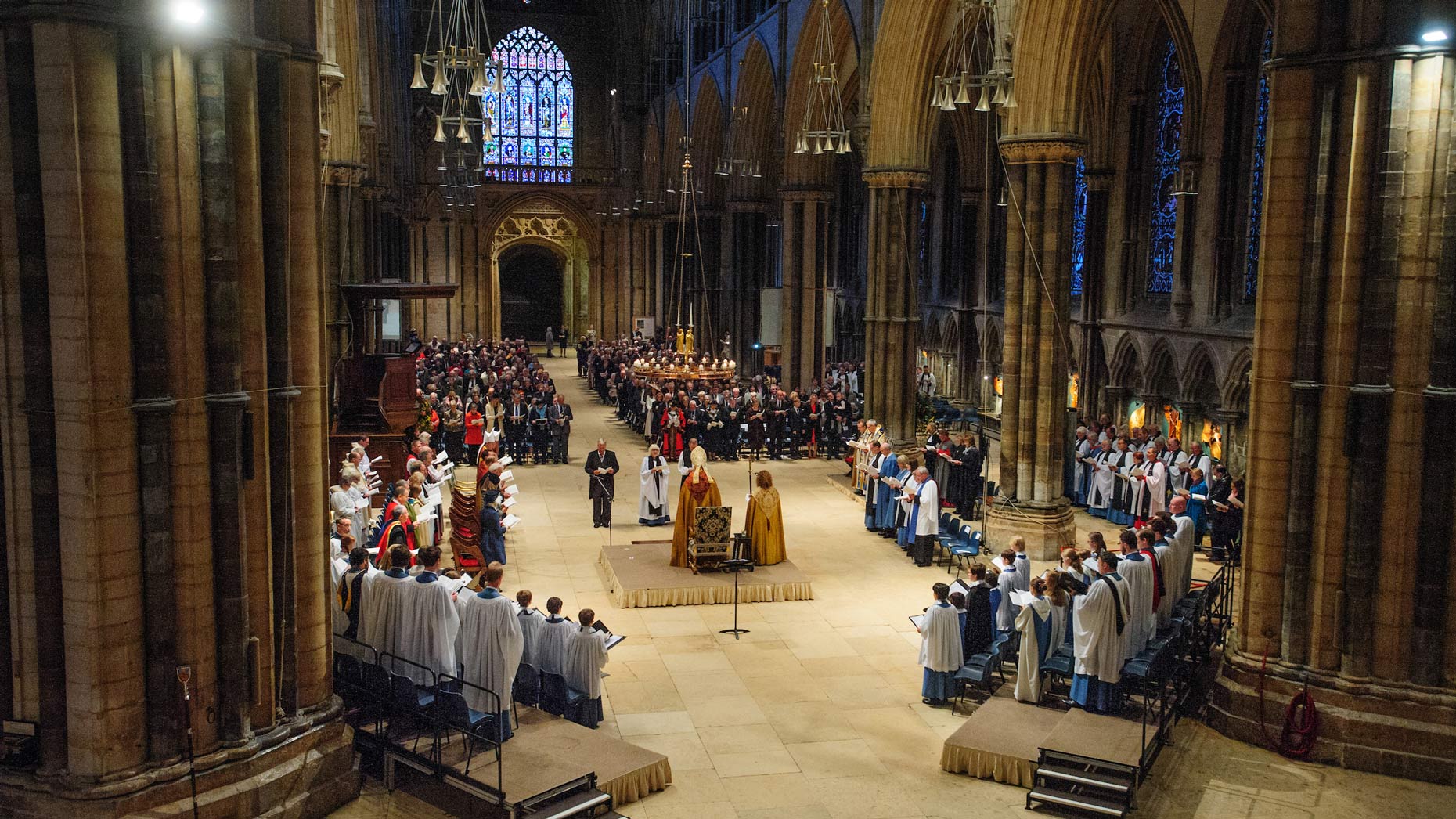 People came from far and wide to witness the installation of the first female Dean of Lincoln at the city's iconic cathedral.
Christine Wilson, 58, the previous Archdeacon of Chesterfield since 2010, was installed as the 84th Dean of Lincoln at a service in the cathedral on October 22.
She vowed to make the cathedral a welcoming place for people of all faiths, and used her first sermon to preach about how iconic the building is and what it stands for in the wider community.
Opening with 'Sing joyfully unto God' by William Byrd, the congregation were jubilant in the Nave of the historic building.
The entrance of the procession brought the College of Canons, other clergy from the diocese and dignitaries into their seats.
Also in attendance was the Lord Lieutenant of Lincolnshire, who read the patent from HM Queen Elizabeth II.
The new Dean of Lincoln was installed into her two stalls in St Hugh's Choir and at the end of Evening Prayer was given her voice in the College of Canons; this part took place in the Chapter House.
After the service, the Dean took time over refreshments to greet those who had joined together to welcome her to Lincoln and the county.
Christine is a non-executive director of Ecclesiastical Insurance, and has held several national church posts, including membership of the General Synod and the Anglican Communion Indaba conversations that seek to energise mission and build the international community of Anglican Christians.
She was also one of the eight female participant observers on the House of Bishops, and was a vocations consultant and selector, helping to discern those who are to be recommended for ordination.
Christine was chosen on the recommendation of an appointment panel brought together from the diocese (including the Bishop), from the county, the national church and from 10 Downing Street.
Her role will involve being a senior priest as well as being Lincoln Cathedral's CEO, looking after the management side of the business.
On being announced as Dean of Lincoln, the Venerable Christine Wilson said that she was thrilled to lead a "world-class cathedral in inspiring worship."
She told The Lincolnite previously: "I'm delighted to be here and honoured to take up this role now.
"I've only recently come to know Lincoln but my father was a radar mechanic in Bomber Command on the Lancasters during World War Two. He had some very happy memories of his time at RAF Waddington and Coningsby.
"The people of Lincoln have been really friendly and shown a lot of hospitality. I want to do the same in the cathedral and remind people that this is their cathedral and please do come and visit."