May 27, 2016 11.51 am
This story is over 90 months old
Cathedral appoints first female Dean of Lincoln
The first-ever female Dean of Lincoln has vowed to make the city's cathedral a welcoming place for people of all faiths, after she was officially appointed at a ceremony on Friday, May 27. Christine Wilson, 58, has been Archdeacon of Chesterfield in the Diocese of Derby since 2010, and will become the 81st Dean of…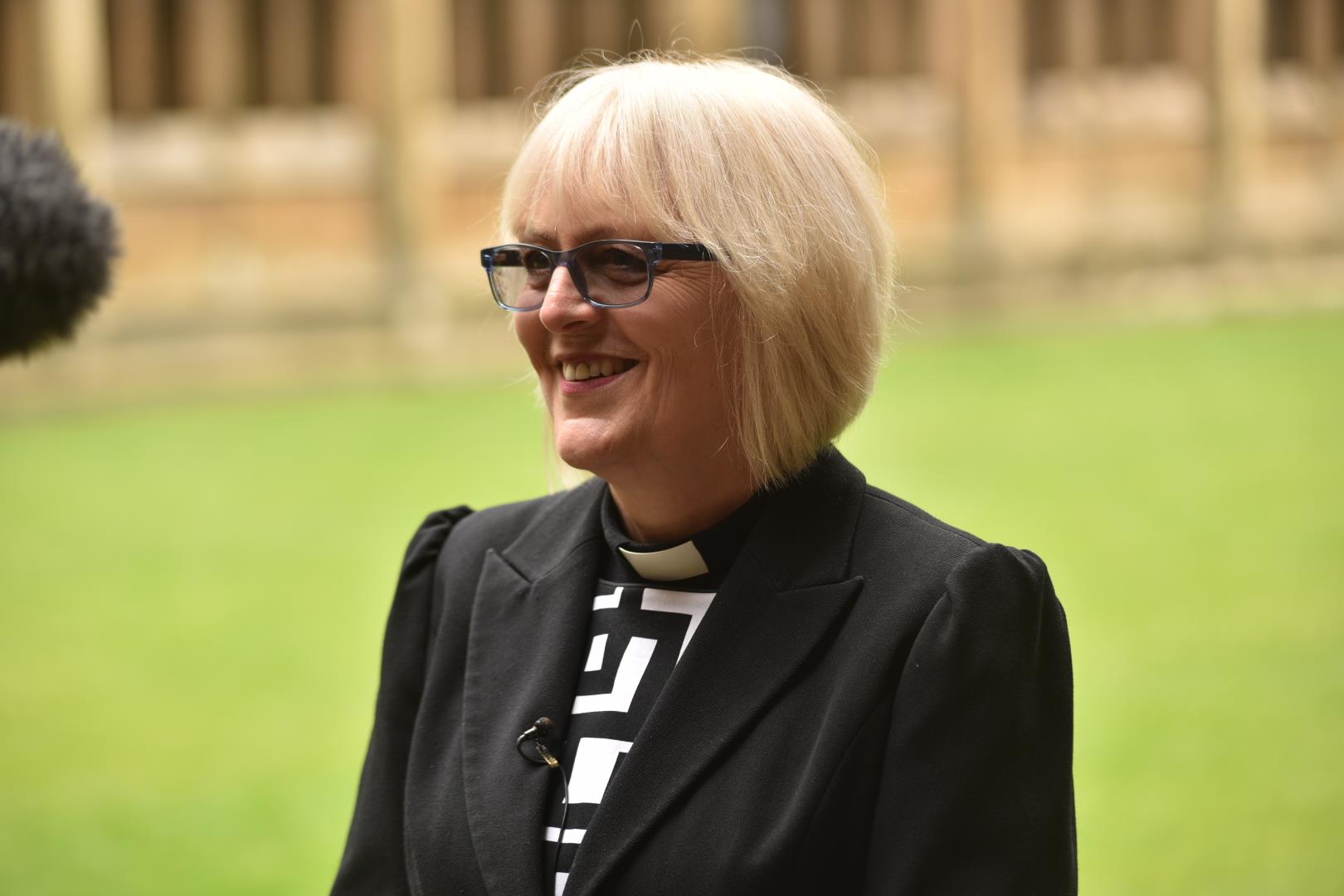 The first-ever female Dean of Lincoln has vowed to make the city's cathedral a welcoming place for people of all faiths, after she was officially appointed at a ceremony on Friday, May 27.
Christine Wilson, 58, has been Archdeacon of Chesterfield in the Diocese of Derby since 2010, and will become the 81st Dean of Lincoln when she officially takes up the position in October.
Her role will involve her being the senior priest as well as being Lincoln Cathedral's CEO, looking after the management and business-side of the building.
Christine is a non-executive director of Ecclesiastical Insurance, and has held several national church posts, including membership of the General Synod and the Anglican Communion Indaba conversations that seek to energise mission and build the international community of Anglican Christians.
She was also one of the eight female participant observers on the House of Bishops, and was a vocations consultant and selector, helping to discern those who are to be recommended for ordination.
Christine was chosen on the recommendation of an appointment panel brought together from the diocese (including the Bishop), from the county, the national church and from 10 Downing Street.
The process involves interviews, presentations, medical and rigorous background checks.
On being announced as Dean of Lincoln, the Venerable Christine Wilson said that she was thrilled to lead a "world-class cathedral in inspiring worship."
She said: "I'm delighted to be here and honoured to take up this role now. I'm looking forward to meeting the people of Lincoln.
I've only recently come to know Lincoln but my father was a radar mechanic in Bomber Command on the Lancasters during World War Two. He had some very happy memories of his time at RAF Waddington and Coningsby.
"The people of Lincoln have been really friendly and shown a lot of hospitality. I want to do the same in the cathedral and remind people that this is their cathedral and please do come and visit."
The Bishop of Lincoln, the Rt Revd Christopher Lowson, said: "Through the process, we have found someone who brings the right package of gifts to this role. Christine brings vision, energy. She is resilient, sensitive and pastoral.
"The cathedral is one of the great buildings of Western Europe and needs to be looked after but that's just part of the role. It's also to lead people in mission and ministry.
"We've appointed the best person. The panel that was advising the Prime Minister was seeking the best person. I'm very pleased that the best person is a woman but we weren't looking for a woman at all costs.
In our city, we have a female vice-chancellor of the University of Lincoln, we've got a female chief executive of the City Council, we have a female Mayor of Lincoln, which is all positive and part of giving women their due place in society but always on the merits of their ability.
Canon John Patrick, acting Dean and sub-Dean of Lincoln, added: "Christine has come to us as an archdeacon so she already knows a lot about management. She comes as a parish priest as well, so in-built with that is good knowledge of ministry and mission.
"She'll want the cathedral to look beyond its walls and bring people in as well going out and telling everyone about the message of God.
"Whether you're religious or not, this building is a place where people can come and congregate. It's a place of community for people of faith and not of faith."