Lincoln family to light up a life in gran's memory
A Lincoln family will join hundreds across the county in paying tribute to a lost loved one. People across Lincolnshire are being invited to pay a special tribute to their lost family and friends in the annual Light Up A Life events, organised by end of life charity St Barnabas Lincolnshire Hospice Jason Wilkinson has always supported the…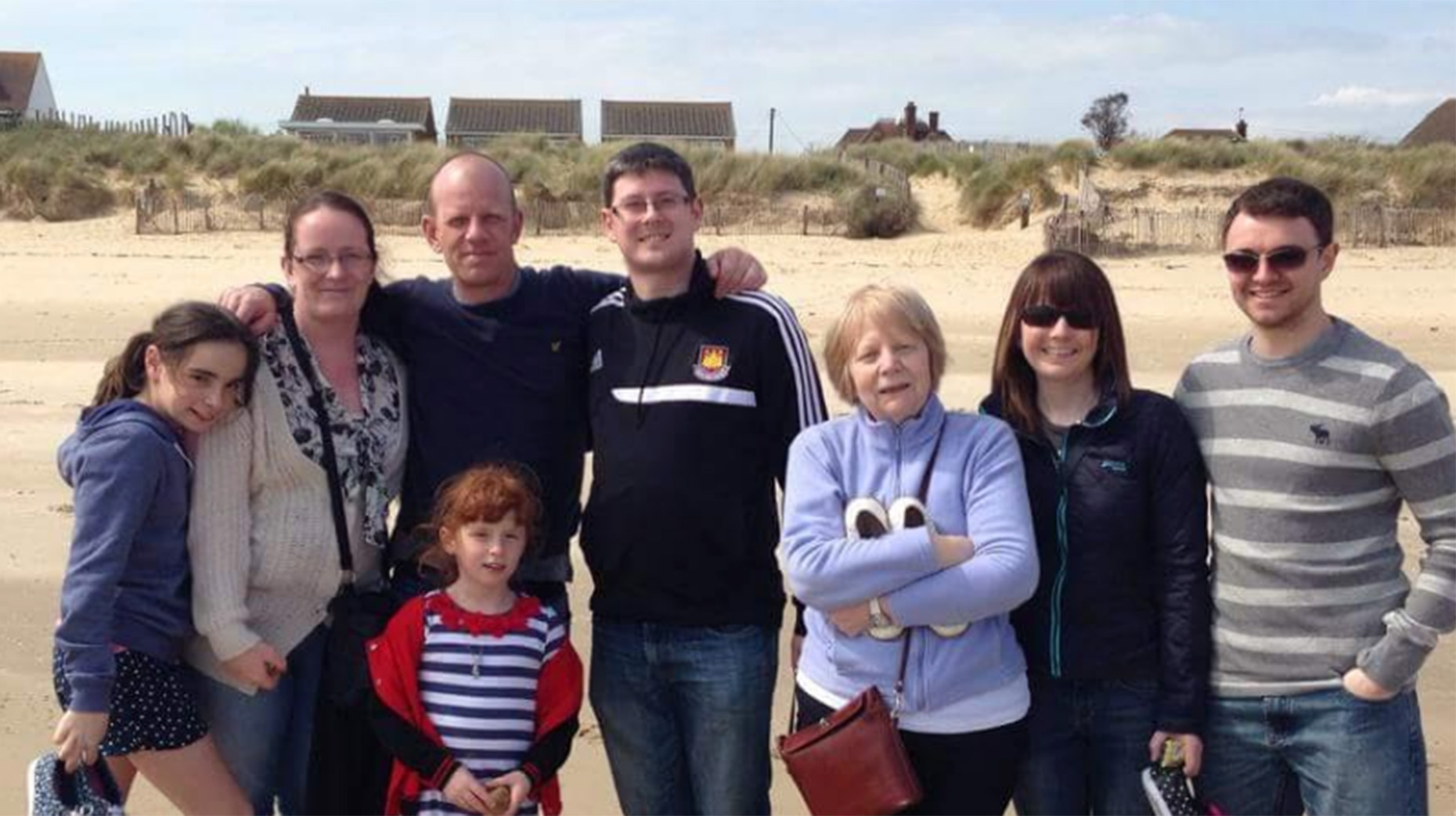 A Lincoln family will join hundreds across the county in paying tribute to a lost loved one.
People across Lincolnshire are being invited to pay a special tribute to their lost family and friends in the annual Light Up A Life events, organised by end of life charity St Barnabas Lincolnshire Hospice
Jason Wilkinson has always supported the hospice, but it has become particularly poignant since the death of his mum Lesley to cancer in 2014.
Jason, 40, from Lincoln, said: "We were devastated to hear that mum's cancer was terminal especially when she was given just two years to live.
"St Barnabas Hospice played a crucial role in her last months as she was able to benefit from the services available at their Day Therapy centre.
"Mum would take part in T'ai Chi, relaxation and sleep classes which helped her with the physical side of the symptoms she was suffering.
"What's more, the hospice allowed mum the opportunity to make friends and meet people who were in a similar situation to her own.
"This gave mum a real sense of purpose and a reason to get up in the morning. Quite simply, they gave her a lease of life that I don't think would have been possible without the hospice."
Since the death of his mother, Jason and his family have also received care and support from St Barnabas Hospice.
Jason and his family will attend the Light Up a Life celebration held in Lincoln which is followed by a torch-lit procession from Claytons Sports Ground to Lincoln Cathedral.
There will be unique opportunities to take part in readings, music and acts of reflection.
Candles will also be lit in remembrance to loved ones who are no longer with us.
Eight celebrations will be held across the county throughout November and December.
Each Light Up a Life celebration will last approximately 1 – 1.5 hours, are free to attend and open to everyone, regardless of faith. There is no need to book in advance.
The events are as follows:
Lincoln – Tuesday November 22, 6pm, Our Lady of Lincoln Church followed by a torchlight procession from Clayton's Sports Ground, Lee Road, 7.30pm
Skegness – Sunday November 27, 2.30pm, The Storehouse, North Parade, Skegness
Boston – Sunday, December 4, 2.30pm, The Hive, Boston West Academy, Sussex Avenue, Boston
Louth – Sunday December 4, 3pm, Louth Methodist Church, Nichol Hill
Spalding – Sunday, December 4, 4pm, St John's the Baptist Church, Hawthorn Bank, Spalding
Sleaford – Monday, December 5, 6.45pm, Sleaford Methodist Church, Northgate Sleaford
Grantham – Tuesday, December 6, 6pm, St Wulframs Church, Church St, Grantham
Gainsborough – Tuesday, December 6, 6.30pm, United Reformed Church, Gladstone Street, Gainsborough. Followed by a torchlight procession to the Tree of Life at approximately 7.15pm