Lincolnshire Reporter iPhone and Android app now available to download
You can now download for free the new Lincolnshire Reporter app for smartphones and tablets, which will bring you push notifications for breaking news and traffic alerts. Lincolnshire Reporter app is now available in the Apple App Store and the Google Play Store. Launched in July 2016, Lincolnshire Reporter is the only news source covering the…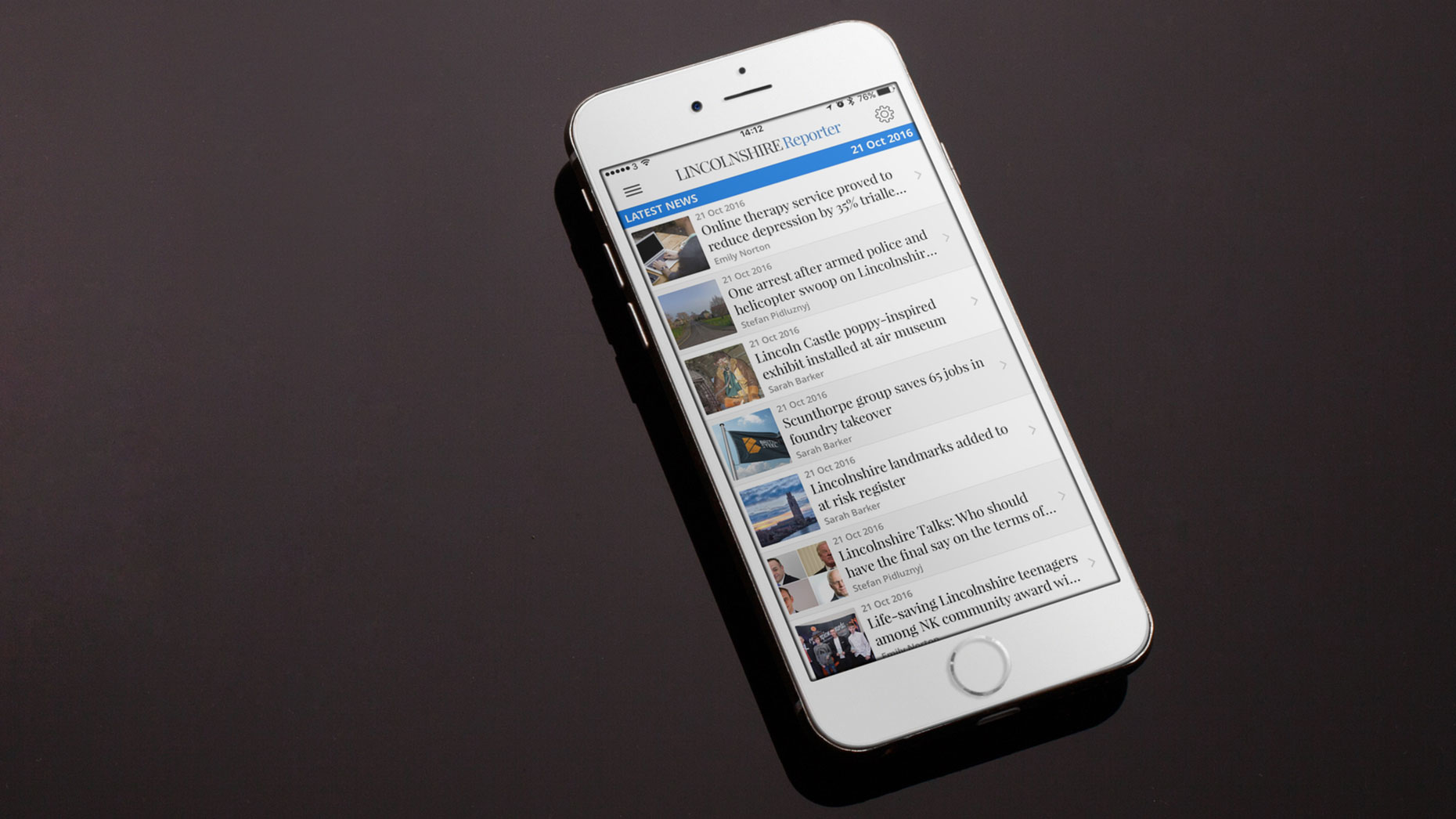 You can now download for free the new Lincolnshire Reporter app for smartphones and tablets, which will bring you push notifications for breaking news and traffic alerts.
Lincolnshire Reporter app is now available in the Apple App Store and the Google Play Store.
Launched in July 2016, Lincolnshire Reporter is the only news source covering the Greater Lincolnshire area — from the Humber to the Wash.
App feature highlights
Push notifications: Simple and easy to use with just two options: Breaking News and Traffic Alerts – both of which you can switch on and off individually. We aim to give you up to five updates per day.
Offline reading: Background sync in the app means that new stories will be waiting for you to read them when you open the app, even if you're out of connectivity
Full access to stories and comments: The stories you love are available straight in the app
Increase font size: Make the text of the stories as big or small as you need it – no more squinting at the screen
Zoom in photos and galleries: Enjoy the full quality of our photography and videos, no matter how small your screen is
If you have any comments or questions about our new app, you can email us on [email protected]