Long-serving scaffolder immortalised in stone atop Lincoln Cathedral
A scaffolder whose years of experience have seen him scaling the turrets of Lincoln Cathedral has been honoured with a stone carving tribute. Stan Haw has been recognised as the longest serving employee of Lincoln construction company Simons – 43 years and counting. His familiar face will now gaze out forever from the north west…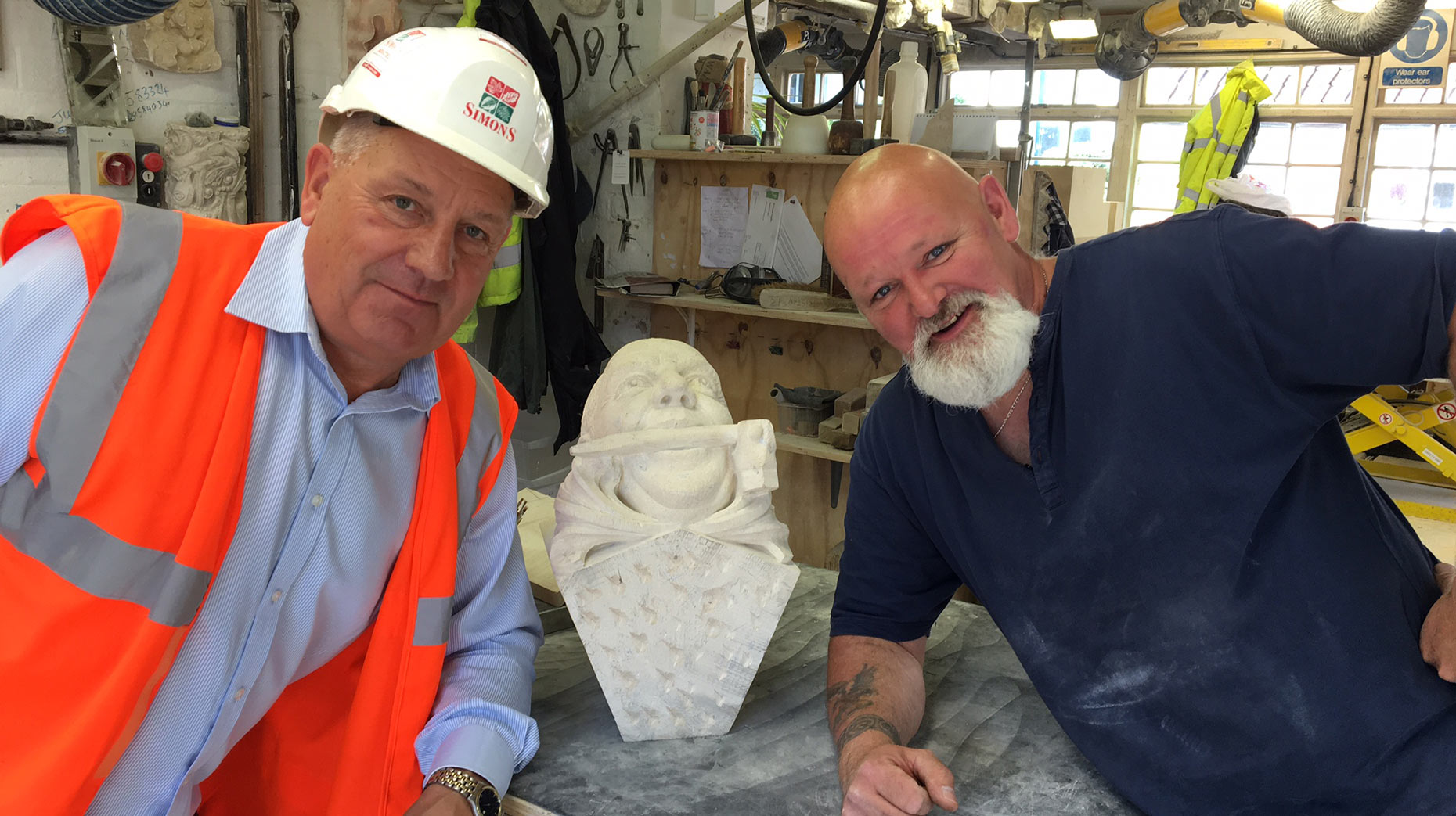 A scaffolder whose years of experience have seen him scaling the turrets of Lincoln Cathedral has been honoured with a stone carving tribute.
Stan Haw has been recognised as the longest serving employee of Lincoln construction company Simons – 43 years and counting.
His familiar face will now gaze out forever from the north west turret of the historic building after the team created a grotesque of his face – a carved stone figure.
Simons, which has a long history of working with the cathedral throughout its ongoing restoration works, said: "Only a select few crafts people have been chosen over the years – having one's head carved out of the finest Lincoln Limestone and your craft represented in such a unique way won't ever happen to most of us.
"As a scaffolder, Stan's grotesque has a scaffold spanner in his mouth, which made the pre-carving photoshoot an experience in itself.
"The carving is testament to the relationship he has forged and the commitment he has shown to the cathedral team over the many years he has worked with them.
"The placing of the carving into its fine home will surely be one of the most memorable occasions in Simons' history. Congratulations Stan."