NHS trust says farewell to retiring Queen's Nurse after 46 year career
Former Queen's Nurse Julie Bevan will be retiring from her post as a respiratory complex case manager with Lincolnshire Community Health Services NHS Trust (LCHS). Julie's 46-year nursing career has seen her help set up a military health clinic in The Yemen, meet Mother Teresa and mentor students in Lincolnshire. Julie's colleagues bid her good…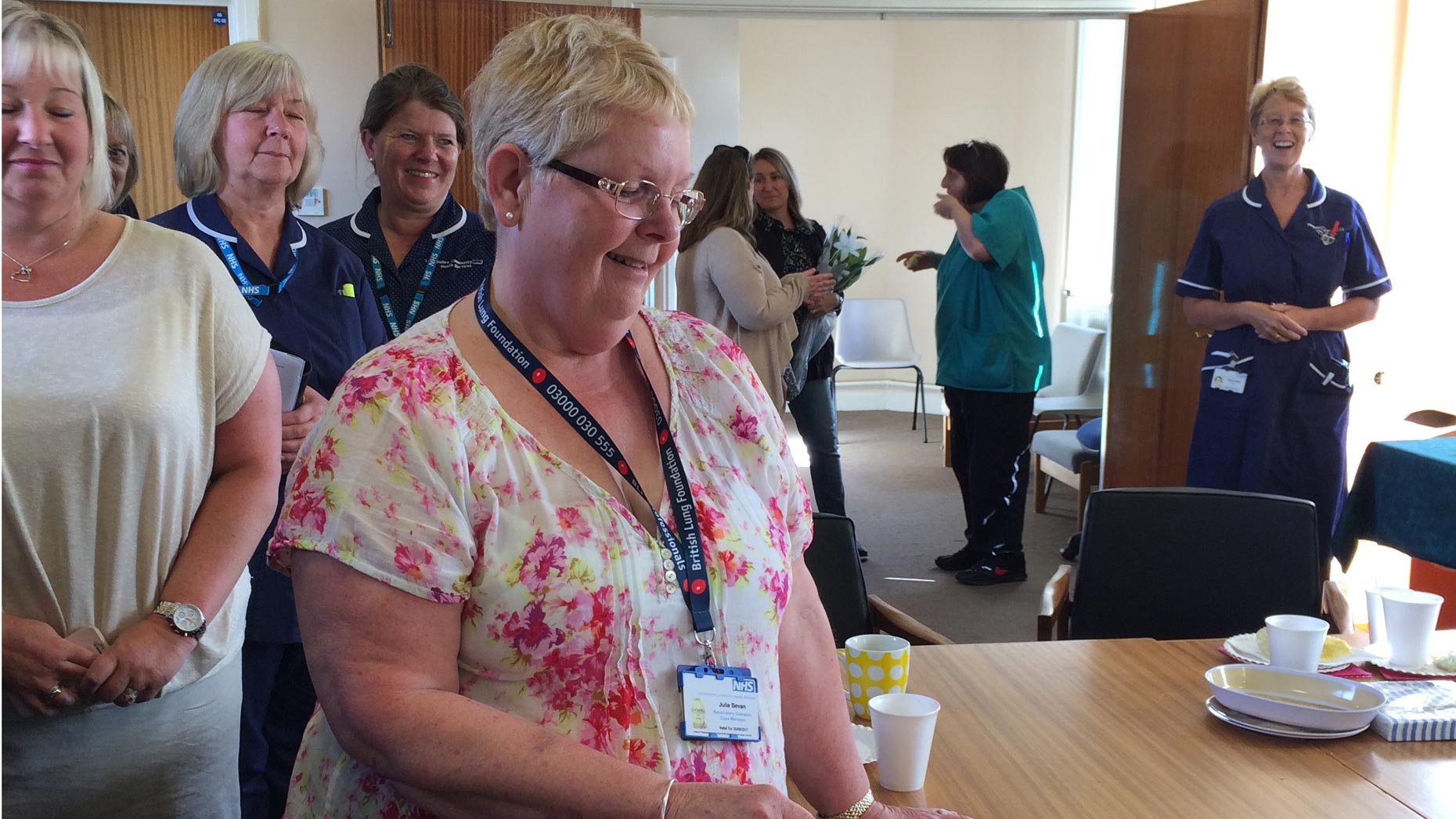 Former Queen's Nurse Julie Bevan will be retiring from her post as a respiratory complex case manager with Lincolnshire Community Health Services NHS Trust (LCHS).
Julie's 46-year nursing career has seen her help set up a military health clinic in The Yemen, meet Mother Teresa and mentor students in Lincolnshire.
Julie's colleagues bid her good luck and farewell this week with a special celebration at County Hospital, Louth.
After joining the Army as a nurse at 17, Julie's career took her all over the world, including to be a midwife's assistant in Germany.
In 1989, her military connections gave her the opportunity to set up a clinic for the American Embassy in Sana'a for the marines and met Mother Teresa.
She began working in intermediate care for the NHS in 2004.
Julie had already developed a keen interest in education, having been one of the first students to undertake a gerontology nursing degree module and successfully apply for a Florence Nightingale scholarship.
In 2010, she became a Queen's Nurse (a community nurse committed to high standards of practice).
Julie said: "I have had an amazing time here at LCHS.
"It's going to be a huge change to retire, but it is time to take a breath and give myself time to go and do something nice.
"Everything I have done has been inspired by a patient or experience I have had.
"When I have students I always ask them who their role models are and what they aspire to do. It's important to remember every day why we aspired to be a nurse, it's about the patients, no matter who they are."