Nurses to boost dementia care in Lincolnshire
Patients with dementia in two Lincolnshire hospitals are getting specialist one to one assessment and care thanks to the appointment of two new specialist nurses. The dementia practitioners have recently started work at Lincoln County Hospital and Pilgrim Hospital in Boston. Between them, Jodie Barwick and Jenny Meng have extensive experience in assessing and managing…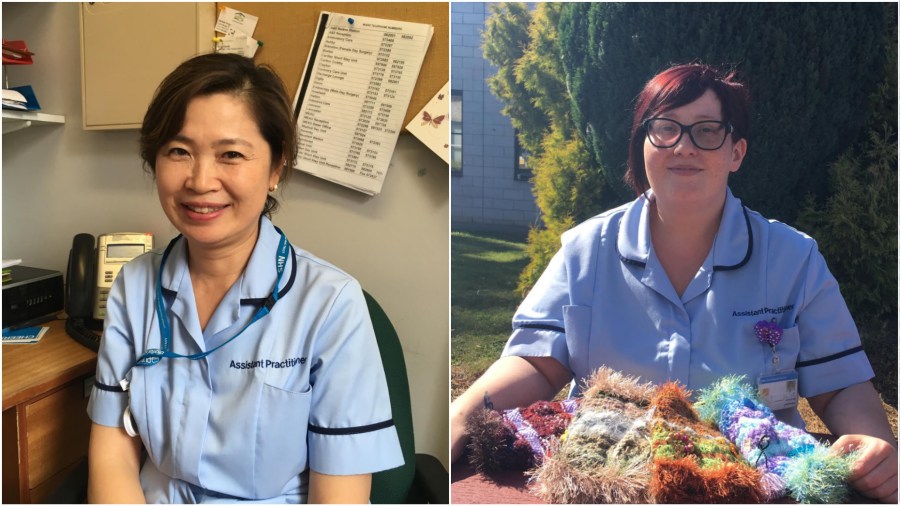 Patients with dementia in two Lincolnshire hospitals are getting specialist one to one assessment and care thanks to the appointment of two new specialist nurses.
The dementia practitioners have recently started work at Lincoln County Hospital and Pilgrim Hospital in Boston.
Between them, Jodie Barwick and Jenny Meng have extensive experience in assessing and managing patients with dementia.
The new job involves them assessing every patient admitted to hospital with suspected dementia, to ensure that any patients with dementia get the tailored care that they require through the hospitals' mental health liaison teams.
This can be up to 15 patients per day across both hospitals.
They also visit patients on the wards who have been identified with dementia and assess what support they require.
Both women will help patients and their families complete 'All About Me' booklets so that staff know more about the patient's history, likes and dislikes.
Jodie, who is working at Pilgrim hospital, said: "I worked with lots of patients who had dementia in my previous role as a healthcare support worker, and thought that I could bring a lot of new ideas and make a difference for dementia patients in this new role.
"You can't label someone with dementia and expect everyone to be the same and have the same needs, you have to assess individual needs, likes and dislikes and provide support and care which is more tailored."
Deputy Chief Nurse at United Lincolnshire Hospitals NHS Trust, Jennie Negus, said: "One of their roles is to support patients with dementia on the wards and provide some one to one care to help people settle.
"They are already doing a fantastic job."