Richard Hall: The impact of Brexit on the UK film industry will be dire
Recently The Lincolnite has carried columns written by local politicians about the pros and cons of the decision to leave the European Union. They were full of generalities, platitudes and wishful thinking, shedding absolutely no light on what will actually happen. I suspect most people don't give a damn about whether we have a Hard…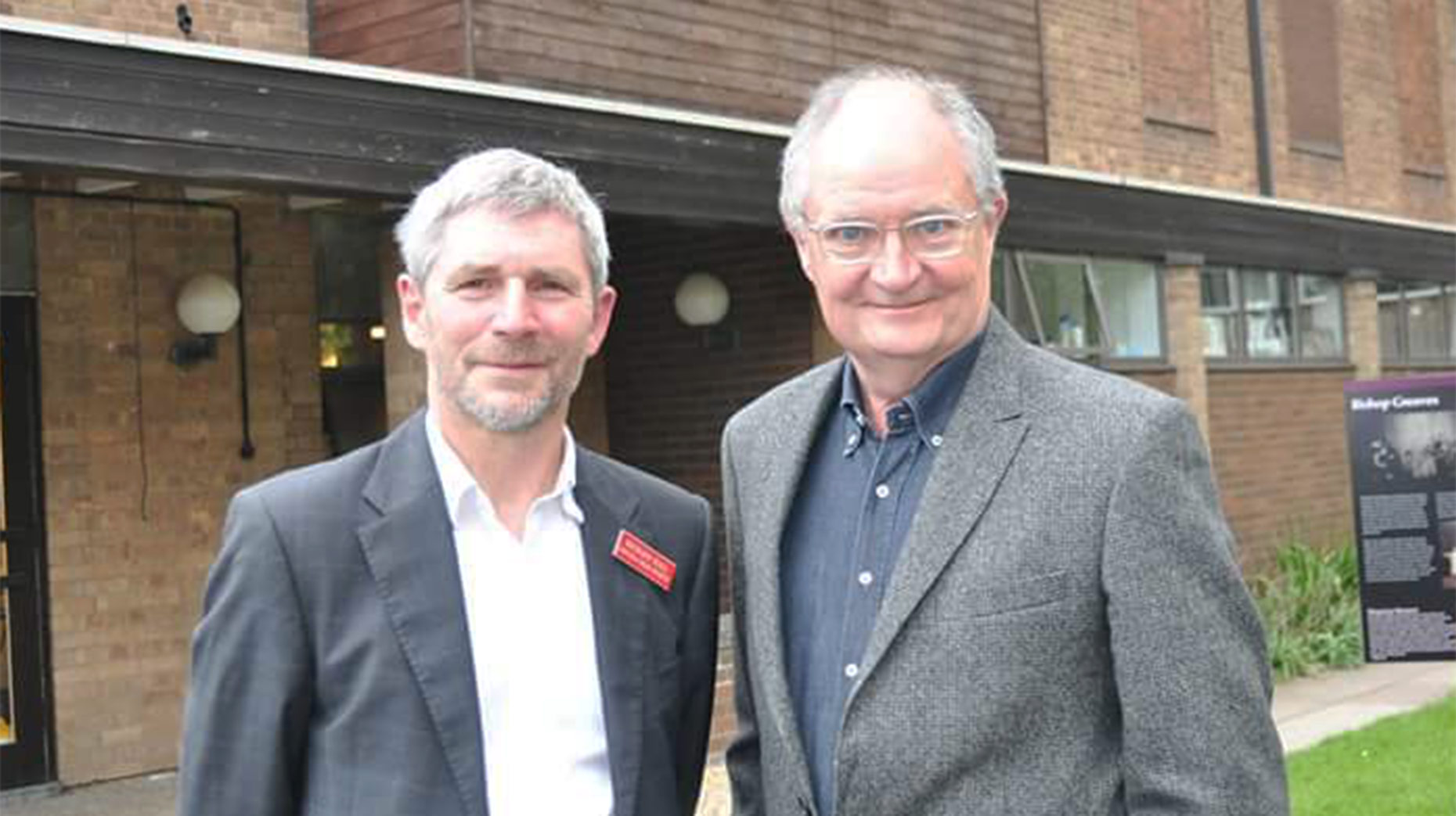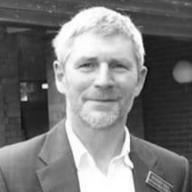 Recently The Lincolnite has carried columns written by local politicians about the pros and cons of the decision to leave the European Union. They were full of generalities, platitudes and wishful thinking, shedding absolutely no light on what will actually happen.
I suspect most people don't give a damn about whether we have a Hard Brexit, a Soft Brexit or even a Marmite-free Brexit. But they will want to know how they will be affected, individually.
The government has said it will not give a running commentary which may be appropriate, though that's hardly compatible with people's reasonable anxieties about how their lives will change, and it actually looks like they still have no idea.
What we need are some specifics. We're already starting to hear threatening noises from industry and see the consequences of the decision on prices, But there are other areas where the impact of leaving will be felt and I'm going to try and provide some details in an area I know something about – film.
I'm not a film professional. I'm involved in the voluntary sector, in the film society movement, so my main level of interest, knowledge and experience is in film exhibition. And it's here where we can see indications of which way the post-Brexit wind will blow and who will suffer (and by the way, I want to make it clear that these are personal views and not representative of any organisation I am involved with.)
Going to the cinema is a social activity we can all identify with. For anyone who doesn't know about them – that's most people – film societies and community cinemas (there are more than 1,000 all over the country) play a really important social role. In rural places like Lincolnshire, they can be a godsend.
Here, a trip to the cinema for anyone outside the city can be ruinously expensive; where they exist, community cinemas are very popular, providing a social setting for people who value the opportunity to meet friends and enjoy an inexpensive evening out. Last season Lincoln Film Society, which has nearly 400 members many of whom are quite elderly, averaged audiences of 150 per showing over a 26-film season.
We (and other societies) work in different ways but we all serve the same purpose, namely to provide access to the widest possible range of films. We specialise in screening films not on the mainstream circuit and provide the only opportunities anywhere local for our members – who are passionate about these films – the chance to see them.
Around 70% of our films come from around the world, but particularly Europe and once we leave the EU, this flow will slow to a trickle, if not dry up altogether; and here's why. Once we're out, funding from Creative Europe (the Union's programme for the audiovisual industry, worth over €100m to film in Britain since 2008) will stop. This cash currently enables joint ventures across the continent, providing money to get films made and guaranteeing much wider distribution.
Currently UK-made films are treated as European and are therefore shown in all 28 member countries and reaching a huge potential audience. One such – The King's Speech – was a beneficiary of this scheme, enabling it to be released right across the EU rather than just to English-speaking world. It cost $15m to make: the gross from Germany alone – $23.6m.
Equally, European films such as A Prophet, The Great Beauty, Amour and Potiche (all very popular and successful recent titles for film societies) were placed here. In future, availability and distribution of such films in the UK will be threatened, damaging film programming options and leading to cuts (with obvious consequences) in the number of films available. Metrodome – one of the major distributors of such films – has already gone into receivership within the last few weeks.
The bigger picture looks no better. Creative Europe's funding also supports independent cinemas like The Broadway in Nottingham and The Showroom in Sheffield. This will go, threatening their status and the choice and diversity they provide. David Sin, head of cinema at the Independent Cinema Office told me, "Independent and community cinemas have received some capital support from European funds – especially in economically deprived regions. This source of capital funding will no longer exist."
I'd expect the wider economic impact on the industry to be dire. 2013 figures – the most recent I've seen – show that film, TV, video-gaming and animation combined earned a huge amount for the UK. Film exports alone to the rest of the world were worth nearly £1.4bn, double the achievements of any other service sector. Film employs 40,000 people – more than 8,000 in film tourism alone – and that's before any contributions from TV and video games. It's a massive success; Brexit threatens that.
It gets worse. At an industry forum I attended in the last week, we heard how the EU is currently working to develop a Single Digital market, which aims to create " better on-line access to goods and services, helping to make the EU's digital world a seamless and level marketplace to buy and sell".
Everyone knows the importance of digital technology to the future prosperity of this country (especially in Lincoln, where the University is providing a steady stream of graduates with skills and expertise to help local businesses or found their own.) Yet, as Parliament itself said "The decision to leave the European Union risks undermining the United Kingdom's dominance in this policy area. We could have led on the Digital Single Market, but instead we will be having to follow. The Government must address this situation, to stop investor confidence further draining away, with firms relocating into other countries in Europe to take advantage of the Digital Single Market."
Moreover, if freedom of movement stops, analysts suggest industry professionals would be unable to apply their skills on the continent: and if work dries up here, the chances of graduates from the University of Lincoln School of Film and Media pursuing their dreams could be at risk. When I asked for their views, a source said the University wouldn't comment, though I was told 'creative people have a way of finding creative solutions to problems'.
However, graduate David Brook (from Blueprint Film, a Lincoln film-making business) revealed he's worried about funding implications. It's also worth pointing out that a Swiss delegate told last week's forum that Switzerland (which is outside the EU) spent a long time negotiating access to Creative Europe, until the Swiss held a referendum on the issue of immigration and freedom of movement which rejected the principle, whereupon they were thrown out.
There may be some benefits. Making films here (we have talent second to none) could be cheaper if the £ keeps falling in value. This will help producers (especially US ones who spent £7.7bn here between 2006-15). Film Tax Relief (which generates £12 for every £1 granted and produces a healthy return for the Treasury) could be rewritten more specifically in favour of the UK film industry.
But I'd argue strongly that if true cinema goers are forced to rely on Hollywood – with its repetitive themes and unoriginal storylines – for their evenings out, then choice, diversity and opportunity will all be harmed. And no amount of 'taking back control' will compensate. With other priorities already demanding support, & Government attitudes towards the arts lukewarm at best, the return of 'our money' won't plug the gaps.
I know this is but one example – and I'm the first to acknowledge, a minor one too – and most people will shrug and say 'so what.' But that's to demonstrate ignorance and indifference. This is no 'bump in the road': when the funding dries up, the knock-on effects – the rising cost of cinema tickets, the closure of some independents and film societies, the loss of social opportunities – will be felt right round the country, in many cases, by people who have the most to lose.
In the audio-visual and creative technology industries therefore, the Brexit barbarians are at the gates. If nothing changes, soon they'll be kicking them down.