October 3, 2016 1.37 pm
This story is over 84 months old
Work begins on Bomber Command education centre in Lincoln
The International Bomber Command Centre (IBCC) in Lincoln has officially moved into a new phase of construction with ground broken for a long-awaited exhibition and education building. A milestone ceremony marking the start of work on the Chadwick Centre took place at the project site on Canwick Hill on Monday, October 3. It was almost a year…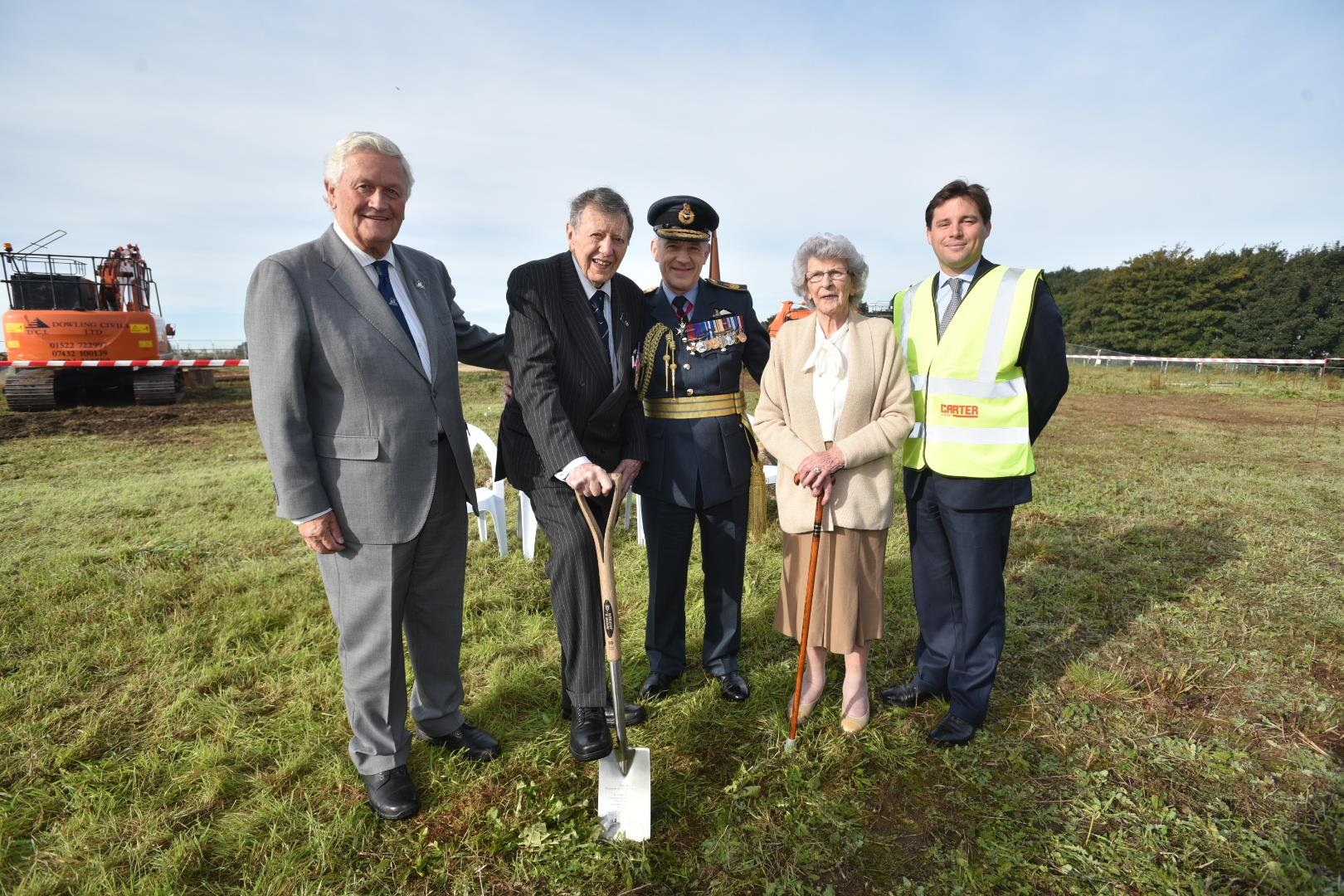 The International Bomber Command Centre (IBCC) in Lincoln has officially moved into a new phase of construction with ground broken for a long-awaited exhibition and education building.
A milestone ceremony marking the start of work on the Chadwick Centre took place at the project site on Canwick Hill on Monday, October 3.
It was almost a year to the day since 312 veteran Bomber Boys and 2,600 guests were welcomed for the unveiling of the IBCC Memorial Spire.
Chairman of the Trust and project founder, Tony Worth was joined by Bomber Command veteran, Air Commodore Charles Clarke, Air Marshall Stuart Atha, Councillor Marion Brighton, leader of the NKDC, and Rob Carter, Director of RG Carter.
The ceremony saw each guest using a specially commissioned silver spade to break the ground.
The event was also marked by a flypast from the iconic Lancaster from the Battle of Britain Memorial Flight.
IBCC Director Nicky Barr said: "This is a significant landmark for us. In August 2014 we cut the turf for the project as a whole, almost a year ago we put up the spire and we unveiled that to an international audience.
"Today marks the start of the building of the centre. The centre marks the bringing together of all of the elements of the project and helps us deliver them.
"The main elements of this project are recognition, remembrance and reconciliation. With exhibitions and education we can deliver on all those elements.
"It's also what makes this a sustainable project. By becoming a major visitor attraction, that will help us do it."
When completed the centre will accommodate adaptable exhibition and installation spaces for permanent and touring displays, interpretation, artworks and related information.
There will be interviews with veterans, both air and ground crew, and support staff from around the world.
Designed by Place Architecture, the visitor facilities will include the exhibition, a reference library, restaurant, multimedia suite and a shop.
This phase of the construction for the £2.5 million centre has been supported by HM Treasury's LIBOR funds.
Chancellor, George Osbourne, granted an award of £1.5 million to support the capital costs in his May 2016 budget and the trust is now working hard to raise the necessary match funding.