October 14, 2016 12.09 pm
This story is over 85 months old
Youths dressed as 'killer clowns' wreak havoc in Scunthorpe
A group of young men dressed as 'killer clowns' have been shouting and screaming at vulnerable children in Scunthorpe. Two 12-year-old boys were left frightened and shaken after being followed by four 18 to 20-year-olds dressed as clowns in the Lincoln Gardens area at around 8.20pm on Thursday, October 13. The men are said to…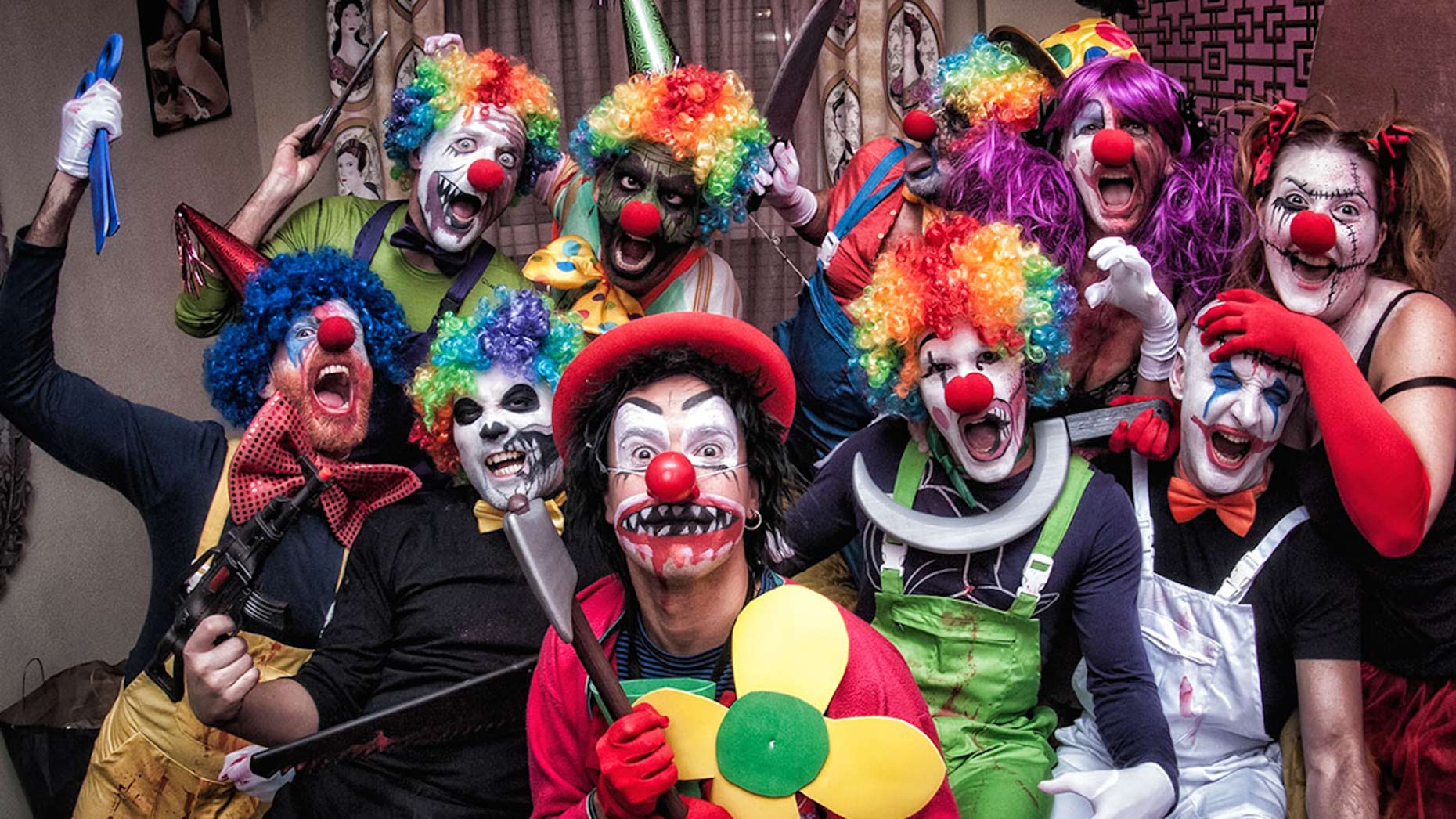 A group of young men dressed as 'killer clowns' have been shouting and screaming at vulnerable children in Scunthorpe.
Two 12-year-old boys were left frightened and shaken after being followed by four 18 to 20-year-olds dressed as clowns in the Lincoln Gardens area at around 8.20pm on Thursday, October 13.
The men are said to have got out of a silver Audi and Volkswagen and followed the boys, whilst "shouting and screaming" at them.
A further sighting of four men in a silver vehicle wearing clown masks was reported around half an hour later.
Unconfirmed reports from eyewitnesses also suggested that the men were driving around with hammers, bats and knives.
Officers from Humberside Police were deployed to the area but the offenders were not located and investigations are continuing.
Superintendent Dave Hall said: "The vast majority of the reports received have either been hoax calls – with laughter clearly audible during the call – messages posted on social media, or simply sightings of people wearing clown costumes, with no suggestion of intimidation or any threats being made, so we don't want people to be unduly concerned."
It is also believed that the more that reports of such incidents are circulated in the media and on social media, the longer this antisocial behaviour will continue.
Superintendent Hall added: "We have had a small number of incidents where individuals have jumped out at passersby or knocked on doors or windows.
"It is thought the majority of those involved are children or youths, but this behaviour is no laughing matter. It's a waste of police time and has the potential to really frighten people – especially the elderly and young children.
"I would urge anyone considering getting involved in this kind of behaviour to think again.
"The act of frightening or threatening others may constitute a public order offence and could see you ending up with a criminal record."
Anyone with concerns should call 101 – or 999 if you believe you are in immediate danger.