November 16, 2016 5.16 pm
This story is over 67 months old
Lincoln crematorium gets a facelift
A four-month programme of improvement works have been concluded at Lincoln Crematorium on Wednesday, November 16. The crematorium has been given a facelift, with improvements including an increased car-parking capacity, two new entrances and a set of new bi-folding doors that will allow better access to the chapel. Part of the revamp has included IT…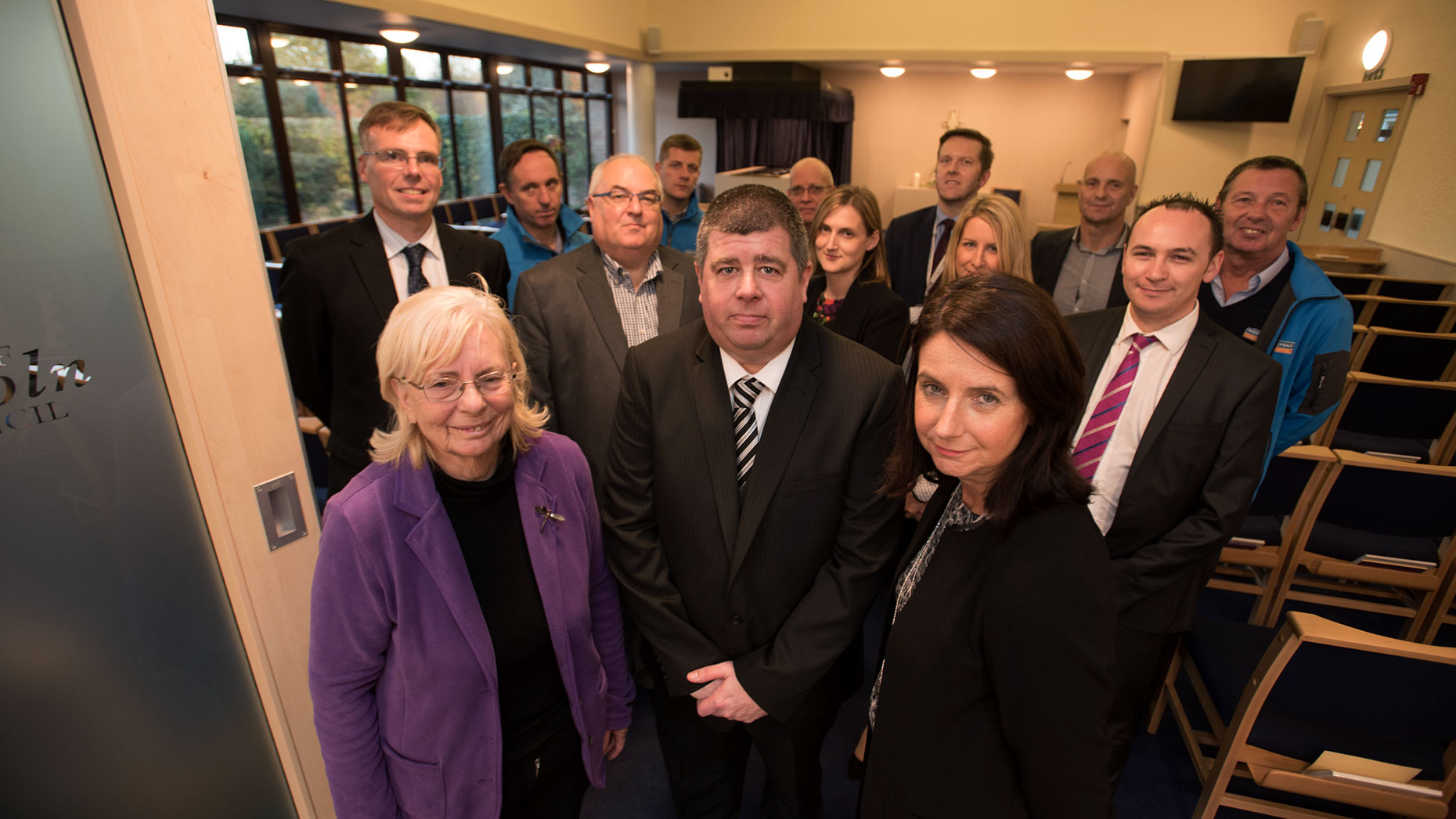 A four-month programme of improvement works have been concluded at Lincoln Crematorium on Wednesday, November 16.
The crematorium has been given a facelift, with improvements including an increased car-parking capacity, two new entrances and a set of new bi-folding doors that will allow better access to the chapel.
Part of the revamp has included IT upgrades at the Crematorium. This includes the new state-of-the-art 'Wesley' media system which allows photos and messages to be displayed during the service and also has the capability for recording and streaming online.
Nick Barton, Bereavement Services Manager said: "The improvements on Lincoln Crematorium have been challenging to say the least, but the result is a fit-for-purpose crematorium which will provide a more comfortable experience for people whilst they say goodbye to their loved ones.
"Usually, people would expect some noise disruption with improvements but with the building being used for funerals, this wasn't an option.
"Crews from Woodhead and Selmec have worked incredibly hard on evenings and weekends to get this done, and we have had no complaints about noise or disruption.
"We have invested in this facility so that we can provide a modern crematorium fit for the 21st Century."
The works have been completed with the help of 'invisible' contractors Robert Woodhead Construction, who, with the help of sub-contractors Selmec, have transformed the Crematorium whilst keeping disruption to an absolute minimum.
Woodhead Improve Team Leader, Juliet Slater, said: "We knew this job was going to be different, and it was key to ensure we completed weekend work to be certain the crematorium's daily services could operate as normal.
"We're committed to being considerate constructors, and this couldn't have been more prevalent than the work on Lincoln Crematorium."
Lincoln Crematorium is run and maintained by City of Lincoln Council and was first built in 1968 on Washingborough Road in the South-East area of the city.